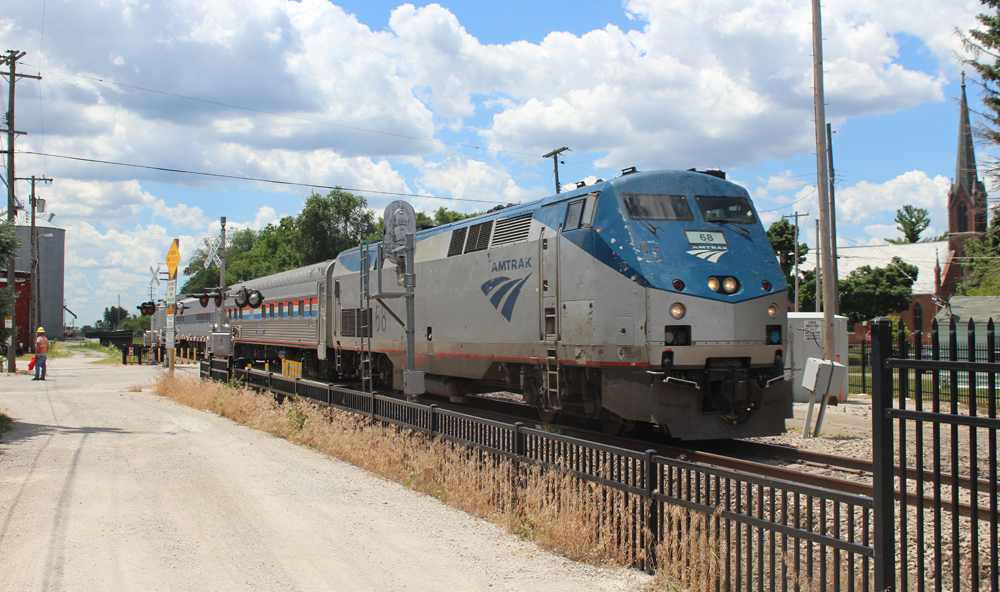 ---
CHICAGO — Starting today, Amtrak's Lincoln Service trains will begin operating at 110-mph maximum speeds over Union Pacific's former Gulf, Mobile & Ohio speedway between Laraway Road, south of Joliet, Ill., and the Alton, Ill., Amtrak station.
Shortened schedules will be established at a later time "to ensure everything on the system is running properly and to monitor the actual travel time between stations," says John Oimoen, Illinois Department of Transportation deputy director, rails.
The state and federal investment in Chicago-St. Louis corridor speed increases has totaled about $2 billion over more than 20 years. Infrastructure upgrades include installation of four-quadrant crossing gates, fencing in populated areas, complete roadbed rehabilitation, and installation of more passing sidings with high speed turnouts.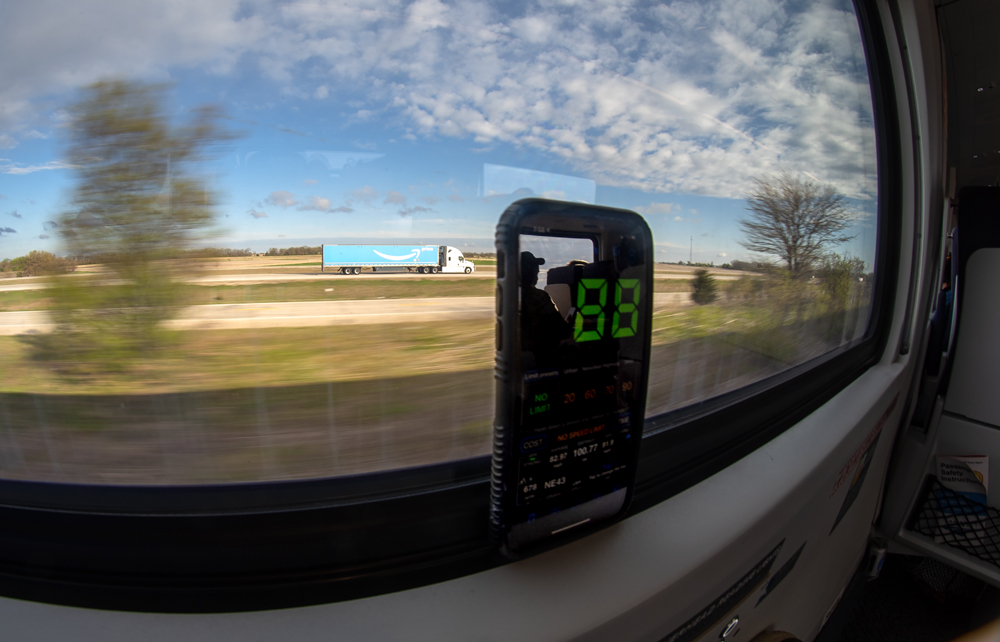 Reaching the upgraded corridor's design speed has been a struggle, primarily because finding a functional train control signal system has been elusive. Trains first reached 100 mph north of Springfield, Ill., during a 2002 media demonstration, and 110 mph over a short stretch of track south of Bloomington-Normal, Ill., beginning in 2015, but neither of those systems proved to be reliable.
The current installation, Wabtec's I-ETMS positive train control system, has required more than three years of Federal Railroad Administration certification testing. Speeds were first raised to 90 mph following tests in 2020 and 2021, and recently to 110 mph after a similar round of tests.  A unique component in the Illinois corridor's PTC installation is an overlay of Alstom's Incremental Train Control System, which monitors approaching highway grade crossings for obstructions.
Chicago-St. Louis trains use Canadian National tracks between the Windy City and Joliet, where maximum speeds are 79 mph. Union Pacific and Terminal Railroad Association of St. Louis trackage limits south of Alton are also 79 mph, but both of those segments have numerous speed restrictions.
Trains News Wire has determined from recently released tables issued to Amtrak engineers that about 150 of the 221 miles between Joliet and Alton permit 110 mph operation, or about 67% of the route. However, many of the segments are peppered with intermediate speed restrictions that would limit the amount of maximum speeds. These range from 30 to 100 mph.
The longest stretches of 110-mph running are about 19 miles both north and south of a 50-mph speed restriction at Dwight, Ill. and two 20-mile segments south of Springfield, Ill. The Texas Eagle also traverses the route, but its Superliners are limited to 100 mph.