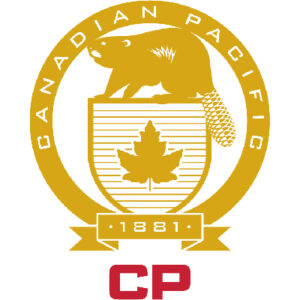 CALGARY, Alberta — With each side blaming the other, a dispute between Canadian Pacific and the union representing 3,000 train crew members and yard workers has led to a halt of the railroad's operations in Canada.
Canada's Minister of Labor, Seamus O'Regan, confirmed the stoppage had begun in a Twitter post at 12:01 a.m. EDT on Sunday, March 20, but said the railroad and Teamsters Canada Rail Conference "are still at the table with federal mediators. … We are monitoring the situation closely and expect the parties to keep working until they reach an agreement."
In a statement issued a few minutes before the start of the lockout, the union said the railroad had initiated a lockout and "chose to put the Canadian supply chain and tens of thousands of jobs at risk." A release from the railroad at 2:28 a.m. EDT said the union "withdrew its services and issued a news release misrepresenting the status of the talks" and failed to respond to the company's latest offer prior to the 12:01 a.m. lockout deadline.
The union then issued an updated release that said that "to clarify, in addition to the lockout, Teamsters Canada Rail Conference is also on strike."
In its 72-hour notification of plans to lock out the union, CP said it would do so unless the sides reached an agreement or the union agreed to accept binding arbitration [see "CP notifies union of intent to lock out crews in Canada," Trains News Wire, March 17, 2022].
The union said it was willing to explore such arbitration but was unable to reach an agreement with the railroad.
"Canadian Pacific management must be taken to task for this situation," Teamsters Canada Rail Conference spokesman Dave Fulton said. "They set the deadline for a lockout to happen tonight, when we were willing to pursue negotiations. Even more so, they then moved the goalpost when it came time to discuss the terms of final and binding arbitration."
The union said wages and pensions "remain major stumbling blocks," but working conditions "that call into question the railway's capacity to recruit and retain workforce members" are also at issue.
The railroad's statement called the stoppage "a failure of the TCRC Negotiating Committee's responsibility to negotiate in good faith."
Canadian Pacific detailed an offer it had made to workers on Tuesday on a web page about the dispute. In announcing the planned lockout, CEO Keith Creel said the railroad "cannot prolong for weeks or months the uncertainty associated with a potential labor disruption."
— Updated at 7 a.m. CDT with railroad statement, updated union statement.