CALGARY, Alberta — Canadian Pacific has announced a program it says will develop North America's first line-haul hydrogen-powered locomotive, retrofitting a current locomotive with hydrogen fuel cells and batteries to drive the traction motors.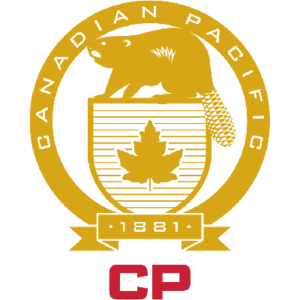 "This is a globally significant project that positions CP at the leading edge of decarbonizing the freight transportation sector," Keith Creel, CP's President and Chief Executive Officer said in a press release. "CP will continue to focus on finding innovative solutions to transform our operations and adapt our business, positioning CP and our industry as leaders for a sustainable future."
CP has previously tested lower-emission locomotives using biofuels and compressed natural gas, as well as battery-powered units. As it notes in its press release, virtually all freight locomotives in North America are diesel-powered, representing railroading's most significant source of greenhouse gas emissions.
The move comes as Canadian Pacific is among railroads facing pressure from investors to reduce greenhouse gases, which has increased interest in hydrogen technology as well as revived talk of mainline electrification [see "Canadian National, Canadian Pacific seek alternatives to diesel-electric locomotives," Trains News Wire, Dec. 17, 2020]. And hydrogen-powered passenger trains are being tested in Europe and elsewhere [see "Development of hydrogen-powered trains continues …," News Wire, Dec. 14, 2020].
BNSF was involved in development and testing of a hydrogen-powered switch engine in 2009 [see "BNSF unveils hydrogen-powered locomotive," News Wire, June 20, 2009].