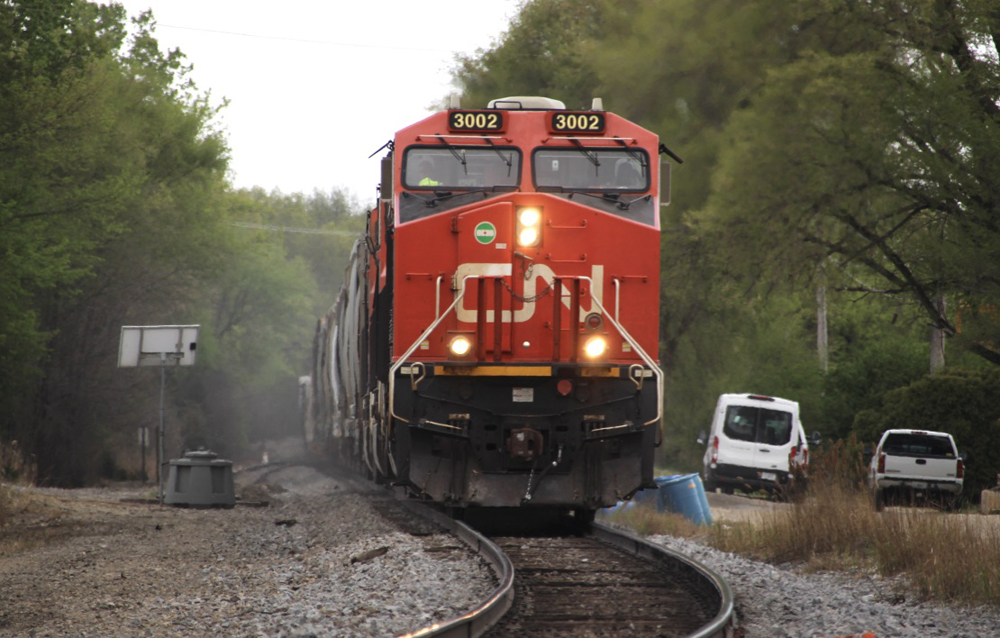 ---
BOSTON — Canadian National is taking a back-to-basics approach under new CEO Tracy Robinson.
The first order of business is to improve the railway's velocity, which since last fall has generally been running below 2020 and 2021 levels when measured by the average number of miles cars travel per day.
"As we bring the schedule together, it means every car has a plan, every block has a plan, every train has a plan, the meets are all scheduled. And every customer has a plan, including the local service delivery. As we do this, we're seeing it's starting to work," Robinson told an investor conference on Tuesday.
On April 1 CN renewed its focus on making sure trains depart its four hump yards — Memphis, Tenn.; Gary, Ind.; Toronto; and Winnipeg, Manitoba — on time, with the right blocks, and that each block makes its scheduled connection. The program was extended to three flat-switching yards on May 1.
Failures are analyzed, problems are identified, and the operating plan is adjusted as required, Robinson says.
While there are still impacts from COVID-19 and traffic flows remain different than they were before the pandemic, Robinson says CN is starting to make progress, with car miles per day now running ahead of the average of the past two years. Train velocity is rising, as well.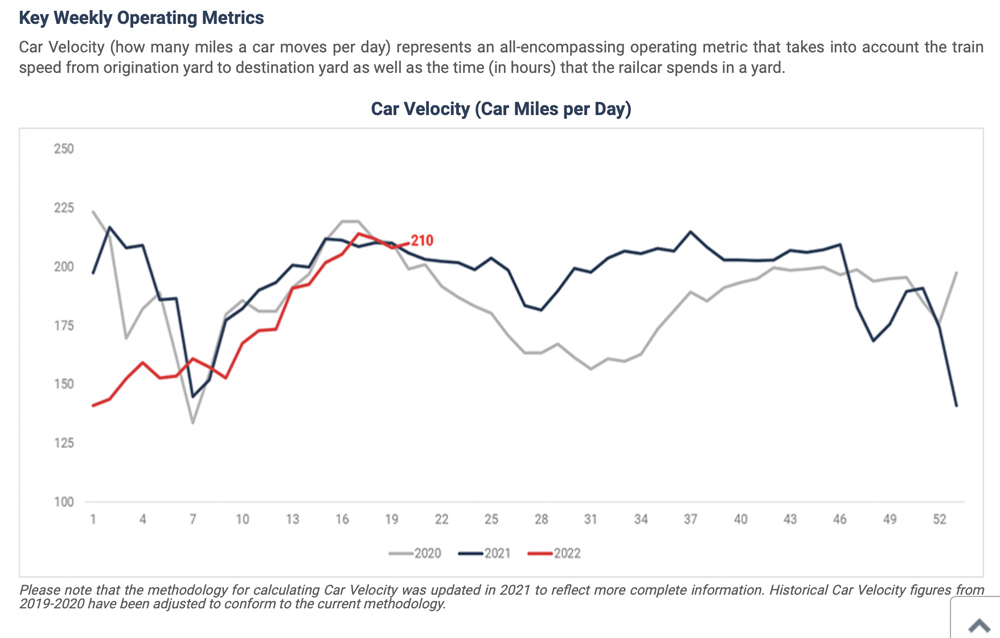 "Our service levels to our customers are getting better and better as we go," Robinson says. "And I have a bit of a sense of urgency to really try to get this plan worked out over the next couple of quarters … because we're going to have a very full fourth quarter as the grain starts to come on. We need to be ready."
CN also is more tightly coordinating its operations, marketing, and finance functions to ensure that it can handle any new business it takes on. In some places, CN has oversold its capacity, Robinson says, while in others there's capacity it can sell into.
CN wants to be careful with its BC North Line to the growing Port of Prince Rupert, British Columbia, for example. Robinson says CN needs to consider how much of the single-track line's capacity should be reserved for international intermodal, as well as grain, energy products such as coal and propane, and merchandise such as forest products.
"You need to be intentional about that, and to build our book in such a way that we can deliver to our customers," she says. "We want to be able to deliver what we sell."
The integrated approach is essential for CN to handle traffic growth and turn it into more revenue and higher profits. "It wasn't as integrated, I would argue, in the last few years," Robinson says. "That's what's caused some of our issues. When you think about this, you can't operate in silos."
CN's top executives will be making decisions about how to bring traffic on at the right price and with the right resources so that operations remain fluid and service is reliable.
Robinson, who spent 27 years at Canadian Pacific before leaving for the energy sector, was asked what CN needs to do to protect its interests as the proposed CP-Kansas City Southern merger goes through regulatory review.
CN must remain focused on growth and operations, she says. "What I know, from being across on the other side of the fence, is that when this place is running the way it should run, it's pretty tough to compete with," she says.
Robinson spoke at the Bank of America 29th Annual Transportation Conference.