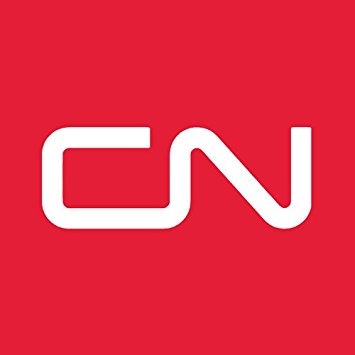 MONTREAL – Canadian National today rebutted Canadian Pacific's criticism of its dueling bid for Kansas City Southern, saying its higher offer is superior, will enhance competition, and clear regulatory hurdles.
"Rather than acknowledge the clear and substantial superiority of CN's proposal for KCS shareholders, CP has sought to distract investors and attack CN's proposal with a variety of inaccurate and unfounded assertions. CP's claims are not intended to benefit KCS shareholders, but to advance CP's own interests and to deprive KCS shareholders of the full value for their shares," CN CEO JJ Ruest wrote in a letter sent to the KCS board on Thursday.
On Wednesday CP CEO Keith Creel said there's no reason to sweeten his railroad's $29 billion offer for KCS because CN's $33.7 billion bid is so anti-competitive that it would never make it out of the starting gate [see "Canadian Pacific won't boost offer …," Trains News Wire, April 21, 2021].
Kansas City Southern's board is considering CN's unsolicited offer, which was announced on Tuesday, a month after CP and KCS announced their agreement to combine into the first railroad that would serve Canada, the U.S., and Mexico.
"CN is confident that the Surface Transportation Board will not subject CN's proposal to any different standard or scrutiny in approving the voting trust than would be applicable to CP's proposal," Ruest wrote. "Both voting trusts are equally likely to be approved. CP's deliberately misleading claims to the contrary are not correct."
CP contends that the STB would never approve of CN's plans to put KCS in a voting trust as a first step toward a merger. Combining the CN and KCS networks wouldn't pass the STB's public interest test for voting trusts due to areas where their networks overlap as well as the potential for a CN-KCS deal to prompt additional railroad mergers, CP argues.
Ruest said CN's offer was in the public interest because it would boost competition and provide clear benefits for rail customers, communities, and employees.
"Following the closing of the voting trust, CN is confident that it will be able to effectively address any reasonable remediation concerns and ensure that rail customers and other stakeholders benefit from the proposed combination with KCS," Ruest wrote.
He also expressed confidence that the KCS board would engage with CN.
In order to negotiate a deal with CN, however, Kansas City Southern would have to pay CP a $700 million breakup fee.