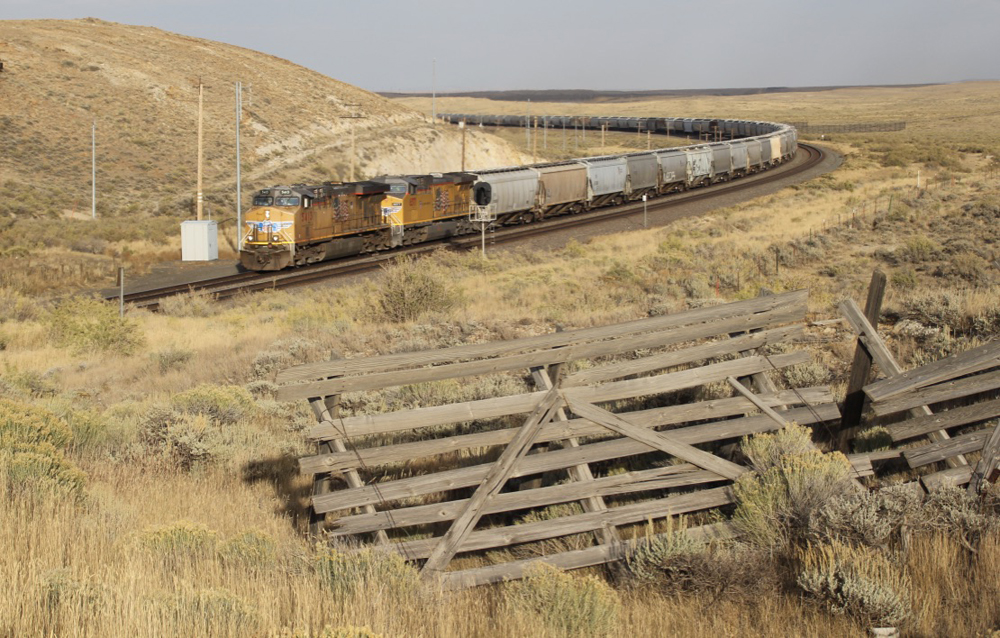 ---
WASHINGTON — The Surface Transportation Board has issued a decision requiring Union Pacific to deliver five trains of corn to the largest chicken producer in the western U.S. while the board considers a request by that producer, Foster Farms, for an emergency order that would require UP to prioritize shipments to the company.
It would be the second such order this year.
In a decision issued tonight (Friday, Dec. 30), the board has ordered UP to deliver five trains destined for Foster Farms facilities in Traver, Turlock, and Delhi, Calif., on a schedule provided by UP in a pleading to the board, which would see those five trains arrive between Dec. 31 and Jan. 3. The railroad must also provide the board with daily updates on the location of the trains, and by Jan. 3, provide the board with its plans to service Foster Farms over the next 30 days.
Those five trains will alleviate the immediate feed crisis, Foster Farms told the board.
Foster Farms told the board that it had again reached the point "where hundreds of thousands of dairy cattle are not being fed, and when millions of chickens will starve to death because of UP's service failures," according to a Dec. 29 filing that was posted on the STB's website earlier today.
The Foster Farms facilities rely on 100-car unit trains of corn that originate in the Midwest. The company produces feed from the corn, which is then distributed to dairy farms, Foster chicken and turkey farms, as well as other poultry producers.
The STB issued an emergency service order in June that directed UP to prioritize shipments to Foster Farms [see "Union Pacific hit with STB emergency service order …," Trains News Wire, June 17, 2022]. UP ultimately delivered more corn than Foster Farms could handle.
But Foster Farms said UP's service began to slip in October and has worsened since.
"On Dec. 26, 2022, dairy cattle supplied by Foster Farms had been without feed for 10 days at its Turlock milling operations, impacting hundreds of customers overseeing thousands of cattle," the company told regulators. "On Dec. 29, 2022, Foster Farms shut down all feed corn processing at its larger Traver facility, which cut off the feed supply to the rest of its approximately 400 dairy cattle customers, overseeing approximately 800,000 head of cattle. By early January, Foster Farms will be unable to feed any of the 40 to 50 million chickens it owns and/or supplies feed to in California. These chickens supply a major amount of the West coast premium poultry products to Foster Farms' United States consumers."
Foster Farms has transloaded corn from BNSF trains into trucks for delivery to its California facilities and has purchased locally grown corn in order to try to boost its supplies.
Union Pacific, in a reply today to Foster Farms' filing, said that the Foster Farms situation "is largely the result of extreme winter weather that has affected many rail shippers, and UP is already taking all reasonable measures to alleviate that crisis." It urged the board to at least let it deliver the five trains already en route before deciding whether to issue an emergency order.
— Updated at 8:55 p.m. CST with UP reply and board decision. Trains editor David Lassen contributed to this report.