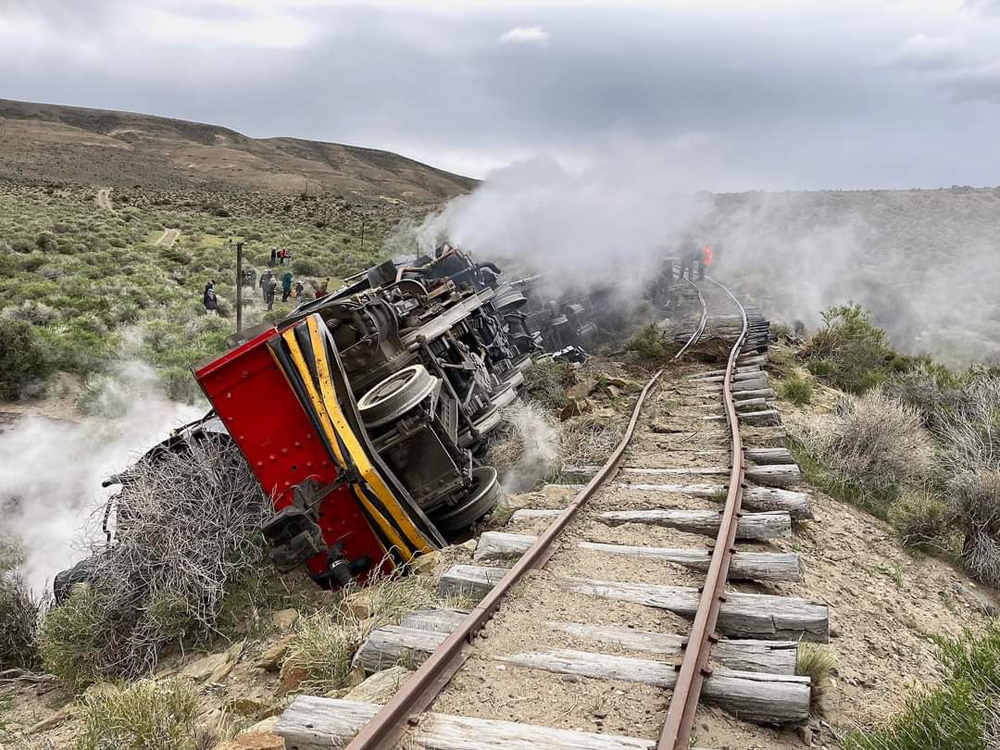 ---
BARILOCHE, Argentina — A British tourist remains hospitalized in intensive care as a result of injuries suffered in the Nov. 12 derailment of a narrow-gauge tourist train in Patagonia, according to local media reports.
Four tourists required hospitalization after the La Trochita train, also known as the Old Patagonian Express, overturned in a remote area between Mameul Chioque and Rio Chico in Rio Negro Provice [see "U.S. tourists injured in derailment …," Trains News Wire, Nov. 13, 2023].
All the injured were originally reported to be Americans, and at first, none of the injuries were reported to be serious, but the British man took a turn for the worse the night after the derailment. The LM Cipolletti news site reported Sunday that the man remains on a respirator in a Bariloche hospital, but is "stable with good progress," so an end to use of the respirator is being considered. The man also suffered a C1-C1 cervical issue and is in a collar to prevent movement.
The other three injured individuals have been released from the hospital.