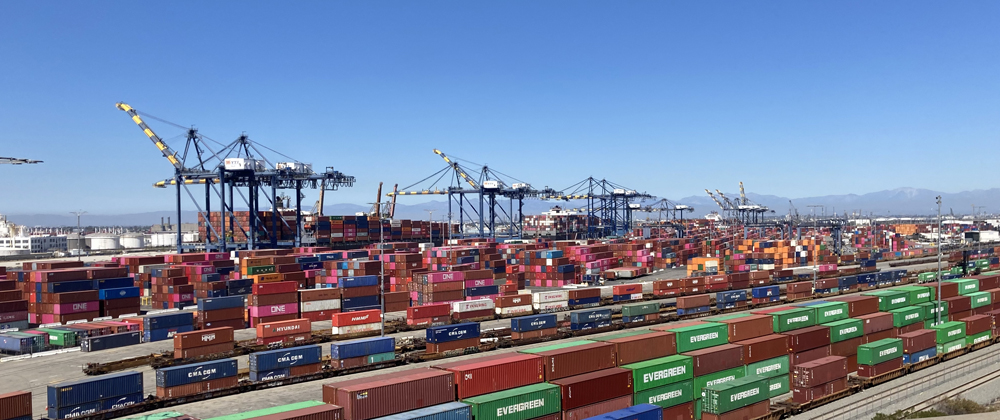 ---
LOS ANGELES — BNSF will extend a weekend incentive program it has been offering at two LA-area intermodal facilities as part of ongoing efforts to address congestion at the ports of Los Angeles and Long Beach.
The program introduced in September, offering a $50 incentive for oceangoing containers that arrive at its Hobart and Commerce intermodal facilities, will continue through the end of the year. The incentive will be offered for in-gate activity above a set threshold for each carrier, based on historic patterns.
BNSF says the effort is in support of efforts to support 24/7 operation to reduce the cargo backlog at the two ports. Around-the-clock operation at the Port of Los Angeles was announced earlier this month; Long Beach had begun 24-hour-a-day operation a few weeks earlier.