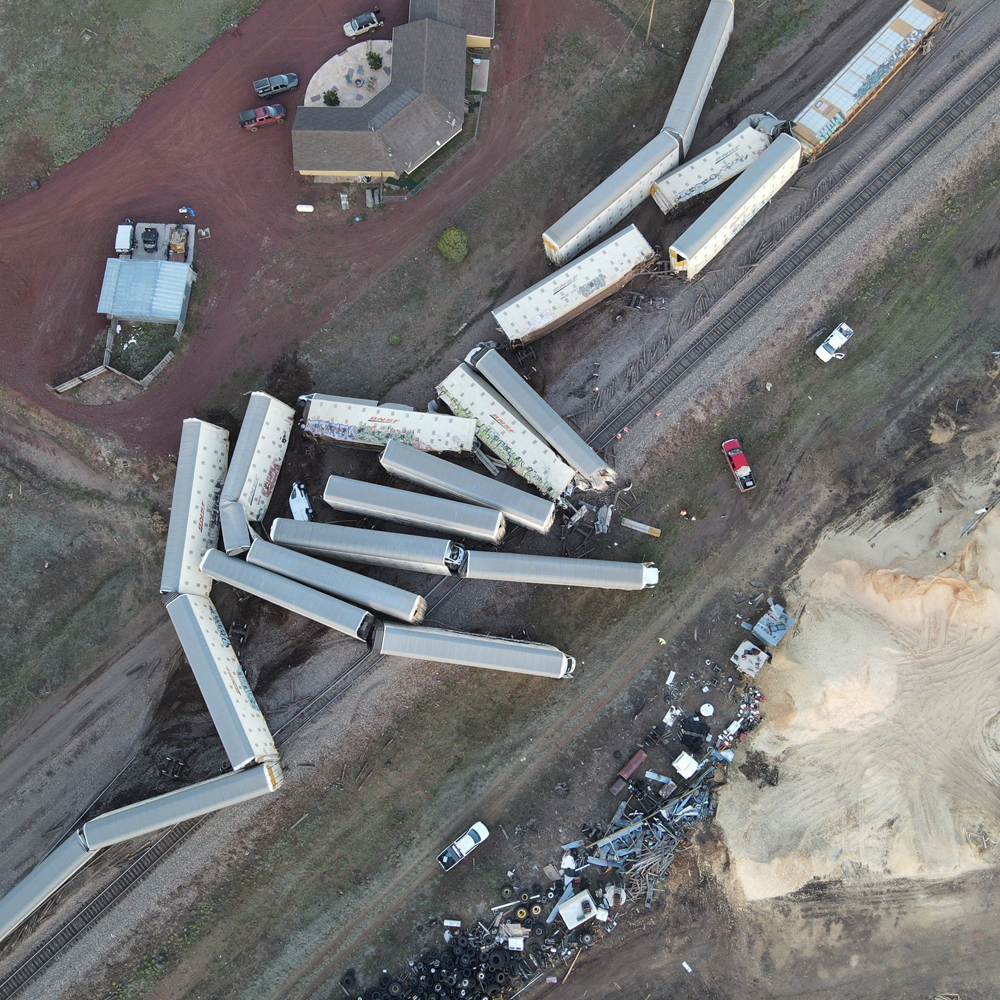 ---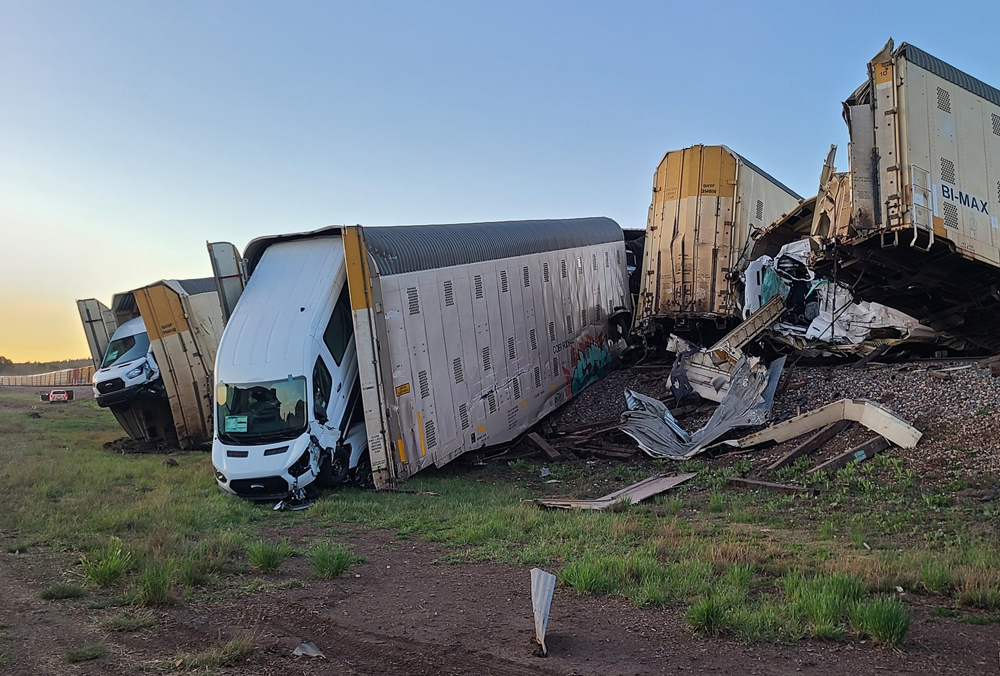 WILLIAMS, Ariz. — Twenty-three cars of a BNSF Railway train carrying new vehicles derailed east of Williams, Ariz., Thursday night, leading to cancellation of Amtrak Southwest Chief service through the area today, KAFF Radio reports.
The derailment involving a 167-car train occurred about 11:20 p.m., according to Coconino County Emergency Management. A BNSF representative told KPNX-TV that no injuries or hazardous materials were involved and the cause is under investigation.
According to the Amtrak Alerts Twitter feed, the westbound Southwest Chief that departed Chicago on Wednesday, June 7, terminated this afternoon at Albuquerque, N.M., while Wednesday's eastbound departure from Los Angeles terminated in Needles, Calif. Today's departures from Los Angeles and Chicago were cancelled, with an Amtrak representative telling KPNX that extra cars would be added to Friday's departures in anticipation of increased demand.
No information was immediately available on an estimated reopening for the BNSF main line.