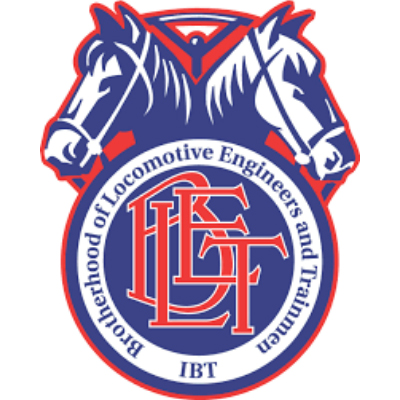 INDEPENDENCE, Ohio — Brotherhood of Locomotive Engineer and Trainmen President Dennis Pierce said today he will retire, avoiding a rerun of the union's presidential election and clearing the way for Eddie Hall to become the union's new president.
In a statement on the BLET website, Pierce said the union's Elections Protest Committee had determined that rule violations related to one of 11 protests filed in the wake of recent balloting required that the election be rerun. But he also said he had decided to retire effective Dec. 31, and had asked the union's secretary-general to declare that, with Hall therefore being the only candidate for the rerun election, he is elected by acclamation, effective Jan. 1, 2023.
"I have also advised National President-Elect Hall that I will assist him in his transition to our union's highest office to the fullest extent that he desires," Pierce wrote.
Pierce — the union's president since 2010 —wrote that he did not wish to subject the BLET to "the further division that would be caused by a rerun election" and asked that "those who manage social media pages that incite divison against other members and officers shut those pages down too. If President-Elect Hall and the Advisory Board that he will preside over are to have any chance at success, the hateful rhetoric, division and infighting fostered by social media and egged on by outside non-member forces must end. The membership must stand united in the fight against the rail carriers, and stop blaming their union and its officers for the actions of those carriers."
About 26% of the 30,614 ballots sent to eligible union members were cast in the presidential election. Hall received 4,331 votes, Pierce said, while he received 3,822 votes.