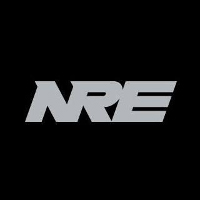 MT. VERNON, Ill. — Merritt Becker is the new CEO of National Railway Equipment Co., the rail, marine, and power company has announced.
Becker joins NRE from engine and power generation company Cummins Inc., where he has spent the last 12 years, effective June 1. He was most recently president and managing director of Cummins DKSH in Thailand. Before that, he spent more than 12 years with diesel engine and truck manufacturer Navistar Inc.
Becker succeeds Steven Beal, who died in 2020; since then, the company has been led by its board of directors.
"This is an exciting day for NRE," John Miscione, chairman of the NRE board of directors, said in a press release. "We have not been immune to the challenges facing our industry in recent years, which were exacerbated by the global pandemic and Steven's passing. In the face of those obstacles, we have spent the last several years streamlining and stabilizing our operations to prepare the company for a successful future. Merritt's appointment is a major piece of that strategy, and we are confident he is the leader who can take NRE forward in a rapidly changing industry."
Becker will lead company efforts to serve manufacturers and aftermarket customers in the rail and inland waterway businesses, as well as addressing challenges as the industry moves toward new technologies.
"I could not be prouder or more excited to join NRE and continue the wonderful legacy that the Beal family has nurtured for so many years," Becker said. "The board has worked diligently over the last few years to quietly develop and execute a strategy of streamlining and stabilization. This work has brought NRE to what I consider to be an ideal 'fighting weight,' and ready to make some noise in the industry