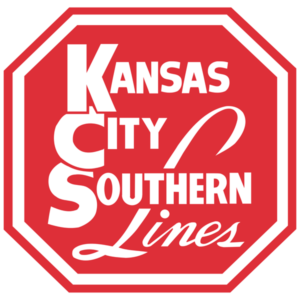 KANSAS CITY, Mo. – Kansas City Southern's profits slumped in the third quarter due to the impact of merger-related costs, but revenue was up sharply even as volumes declined slightly as a result of auto assembly plant shutdowns and protests that blocked the railroad's route to a key Mexican port.
The railroad today reported that its operating income declined 7%, to $252 million, as revenue grew 13%, to $744 million. Earnings per share fell 15% to $1.72. The railway's operating ratio was 66.1%, or 61.2% when adjusted for $36.5 million in merger-related costs, up 2.4 points from a year ago.
Overall traffic volume was down 3% due to extended shutdowns of auto assembly plants in Mexico due to the ongoing computer chip shortage, protests that have blocked the KCS main to the Port of Lazaro Cardenas, and disruptions to the export of refined fuel products to Mexico.
Because it was unclear when those three traffic issues would be resolved KCS suspended its financial outlook for the remainder of the year, CEO Pat Ottensmeyer told analysts and investors on the railway's Tuesday morning earnings call.
Automotive volume sank 30%, intermodal declined 13% as Lazaro intermodal volumes plunged 67%, and chemical and petroleum traffic was off by 5% compared to a year ago. Overall, KCS traffic was down 3% for the quarter.
KCS and CP shareholders in December are expected to vote on the proposed merger of the two railroads, CEO Pat Ottensmeyer told analysts and investors on the railway's earnings call on Monday morning.
KCS's key operational metrics improved significantly during the quarter as trains moved faster and cars spent less time in yards, says John Orr, executive vice president of operations.
Perennial choke points, including trackage rights through Houston on Union Pacific, the Laredo gateway to Mexico, and the busy Monterrey terminal area, are operating fluidly due to operational changes, Orr says.
KCS shut three yards in Mexico after expanding its new Sanchez Yard in Nuevo Laredo, which helped push down terminal dwell.