Thursday morning rail news in brief: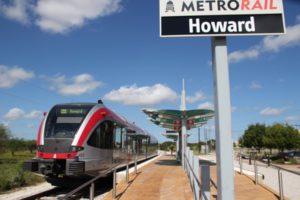 Austin approves 'Project Connect' transit plan
The Austin, Texas, city council and board of transit agency Capital Metro on Wednesday approved the Project Connect transit plan, a major expansion of the city's public transportation that will include three new light rail lines — with a subway section in downtown — a second commuter rail line, and additional stations and frequency on the existing commuter rail route. The plan also includes bus rapid transit and 24 new park-and-ride locations. KTBC-TV reports work to fund the project — which could cost $5 billion to $10 billion — will now begin, with the possibility of a referendum going to voters in November. Capital Metro managers say funding could increase property tax bills by an average of $200 per year. Details on the plan are available at the Project Connect website.
Muni avoids fare increase — and fight with San Francisco supervisors
San Francisco's Board of Supervisors has reached an agreement with the San Francisco Municipal Transportation Agency that will allow Muni to avoid previously approved fare increases — and ease tensions between the supervisors and Muni. The San Francisco Examiner reports Muni agreed not to raise fares, and the supervisors agreed not to pursue a proposed ballot initiative that would have given the supervisors control over Muni fares. The two organizations will "work together on a new revenue measure that will help the agency avoid major service cuts, particularly in transit-dependent communities," according to the announcement of the agreement.
Amtrak adds coach to 'Missouri River Runner'
Amtrak is adding a coach to its Missouri River Runner trains between St. Louis and Kansas City, Mo., as of today, to expand seating and continue to allow for social distancing, according to a post on the River Runner Twitter account. The move will expand the train to three coaches. The train continues to run on a reduced schedule, with just one round trip daily instead of the usual two.