Atlanta Beltline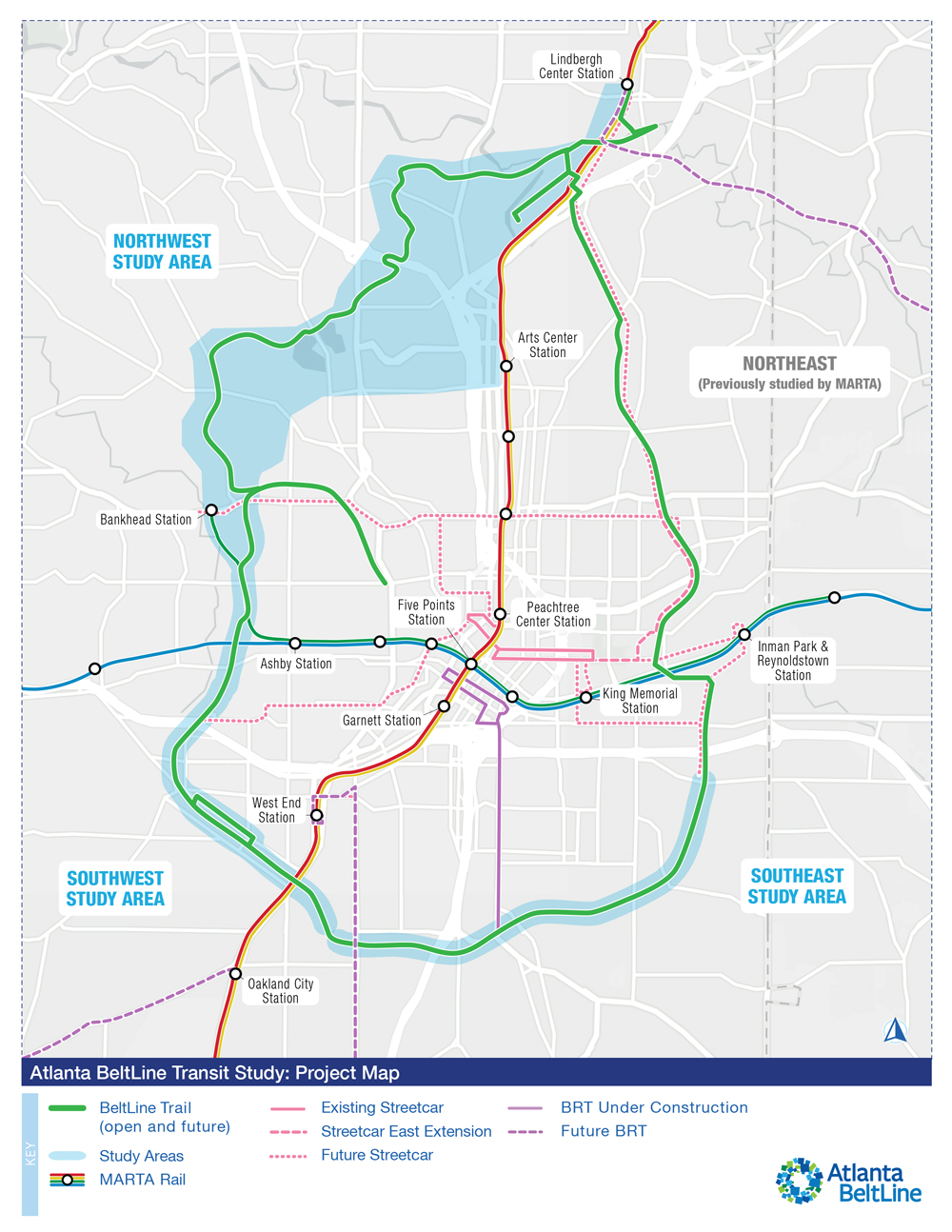 ---
ATLANTA — Atlanta BeltLine, Inc. is launching a study that proposes using 13.6 miles of a 22-mile rail transit corridor to circle downtown Atlanta. Known as the BeltLine loop, a mixture of biking and hiking trails along with a light-rail line will reuse sections of an inactive right-of-way.
The study, a recent press release says, will be funded by the Federal Transit Administration to identify the preferred route and station locations in the northwest quadrant [see "Last segment of Atlanta Beltline project faces rail obstacles," News Wire, Aug. 30, 2021]. Station locations in the southwest and southeast quadrants will also be explored with a route already determined. Studies for the northeast route and stations have been completed by the Metropolitan Atlanta Rapid Transit Authority (MARTA).
Kimley-Horn & Associates confirmed conducting a 24-month-long study that includes:
Field investigation
Consolidation of previous studies
Stakeholder and public outreach
Environmental screening
Equity considerations
Service planning
Ridership forecasting
Financial planning
A virtual public meeting — broadcasting through Zoom and Facebook — regarding the recent development of this project will be held on Oct. 2 at 6:30 p.m.
The 13.6-mile portion of the BeltLine corridor would link the existing MARTA rail and bus network with the city's multi-use trails making it more accessible. This project is about "high-quality ways to connect people to jobs, health care, shopping, education, and opportunity while making Atlanta a more mobile city. Rail transit is key to how we do that," says President and CEO of Atlanta BeltLine Inc. Clyde Higgs.
— Updated Sept. 19 at 9:30 a.m. with virtual public meeting rescheduled from Sept. 25 to Oct. 2.