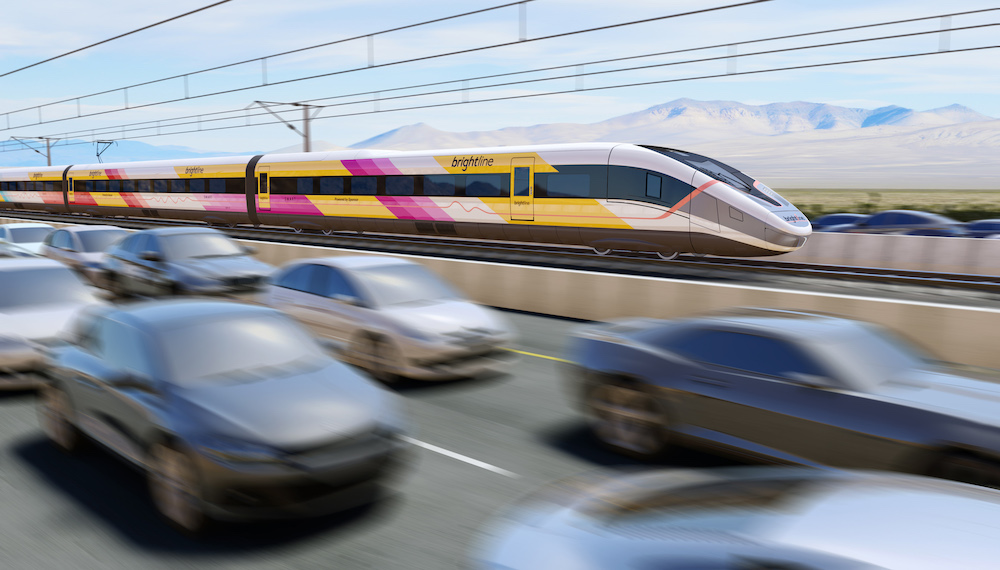 ---
Until Texas Central became a zombie company over the past couple of years, its plan to link Dallas and Houston with a fleet of Japanese bullet trains was the country's best shot at finally getting true high-speed passenger rail.
Texas Central's concept — operate proven 205-mph Shinkansen trains on a dedicated right-of-way with no grade crossings — would have been the first world-class passenger operation in North America. And at 240 miles, Dallas-Houston is a perfect market.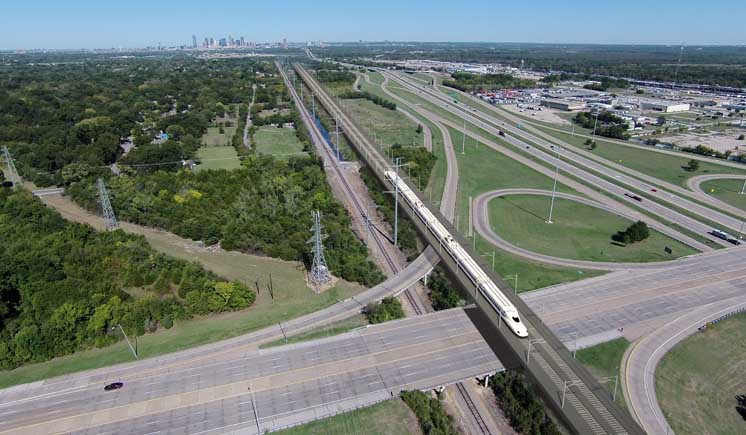 ---
You had to cheer when Texas Central overcame NIMBY opposition and nearly every roadblock that unfriendly lawmakers and the airline lobby could put in its way. But when funding collapsed during the pandemic, so too did dreams that Texas Central would be the star of the high speed show.
Now Amtrak has shown up to revive Texas Central's plans. On the one hand, it's great that someone is willing to pick up the ball and run with it. On the other, "Amtrak" and "world class" usually don't go together.
Amtrak has two specialties: Operating a skeleton network on a shoestring budget and producing pretty maps of potential new passenger routes. What it has never done in its 52 years is build a railroad from scratch or develop a true high-speed rail line. (The spurts of 150-mph Acela Express operation on the Northeast Corridor don't count.)
Thanks to the Bipartisan Infrastructure Law, Amtrak finally has a pot of gold at the end of the rainbow. Amtrak has proposals to reequip Northeast Corridor, regional, and long distance trains; launch new service as part of its ambitious ConnectUS plan; and begin much-needed major tunnel projects on the Northeast Corridor.
You have to wonder where Texas Central would rank on the priority list and if Amtrak has too many balls in the air to effectively juggle them all. Plus, Texas Central has lost its management team, still faces funding challenges, and would have to build through some heavily populated areas in a state that's downright hostile to passenger rail.
Which brings us to Brightline. The privately run passenger railroad has had a singular focus on linking Miami and Orlando via a combination of the Florida East Coast Railway and a brand new 35-mile stretch of railroad between Cocoa and the Orlando International Airport. The new trackage is set to carry its first revenue passengers next month, and Brightline has its sights set on an expansion to Tampa.
Brightline — which tops out at 125 mph between Cocoa and Orlando, and 110 mph elsewhere — never was intended to be true high-speed rail. But as a passenger operation sharing most of its route with freight traffic, it's impressive. And it's impossible to overstate the significance of what Brightline has accomplished by building a new passenger railroad, even if it was through relatively undeveloped areas.
Which brings us to Brightline West, the $10 billion plan to link the Los Angeles Basin with Las Vegas by putting a railroad down the median of Interstate 15. The 218-mile electric railroad, with top speeds of 186 mph, would if built bring true high speed rail to the U.S.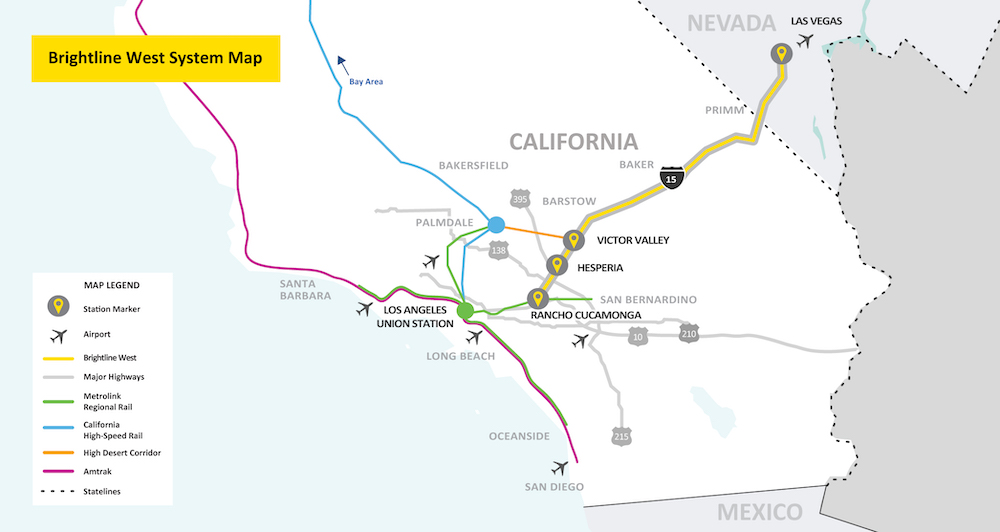 ---
Plans call for the trains to whisk passengers between Vegas and Rancho Cucamonga, Calif., in 2 hours, 10 minutes, which is twice as fast as driving. At Rancho Cucamonga, passengers would be able to connect to existing Metrolink service.
Like Texas Central, Brightline West aims to build a dedicated right-of-way in a market that has the right population density, travel patterns, and length of haul for high speed rail.
Unlike Texas Central and Amtrak, Brightline has credibility that comes from successfully building a railroad. Plus, Brightline West seems to have political support in California and Nevada and has smartly chosen a median-strip route that should limit local opposition.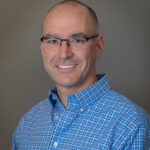 Assuming Brightline West can secure funding, you can bet that before the end of the decade you'll be able to see the Mojave Desert blur by at 186 mph from a coach seat. That's exciting, as anyone who has traveled on a high-speed line in Europe can attest.
There's talk of one day linking Brightline West with the California high speed rail project via a new High Desert Corridor between Victor Valley and Palmdale. The state-run high speed rail project is way behind schedule and massively over budget. The latest plan calls for it to be operational between 2030 and 2033 between Merced and Bakersfield. It's fair to ask: Will the privately run Brightline West carry its millionth passenger before the troubled California high speed rail project even turns a wheel?
Brightline aims to break ground later this year for Brightline West and very well may be creating the blueprint for how to bring high-speed rail to the U.S. Step aside, Texas Central. Brightline West is the project to watch.
You can reach Bill Stephens at bybillstephens@gmail.com and follow him on LinkedIn and on X @bybillstephens