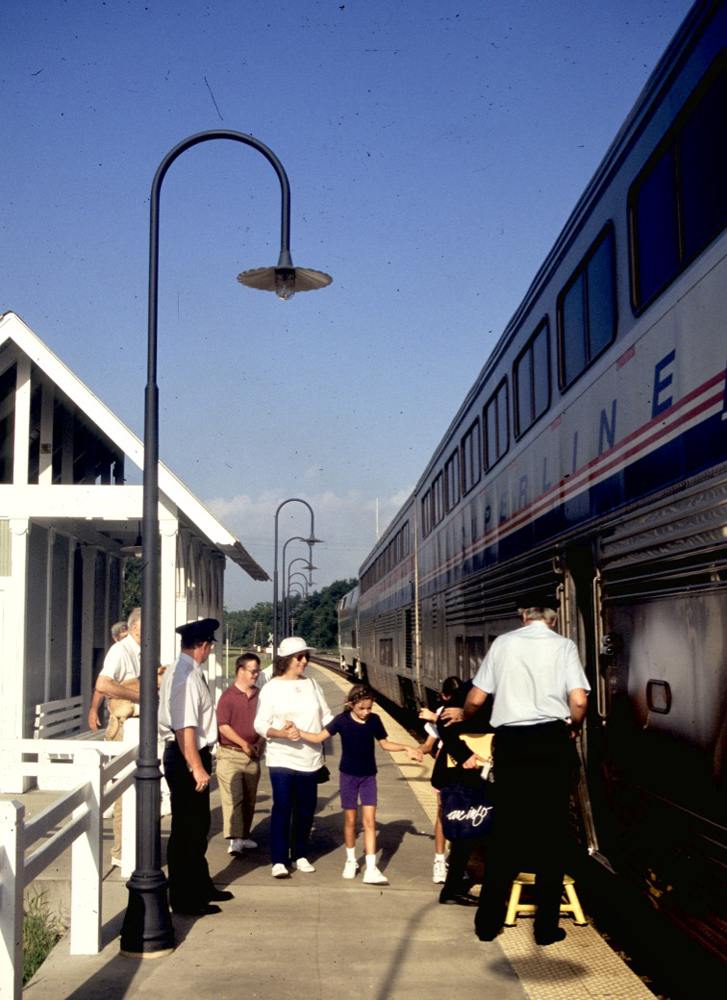 WASHINGTON — Amtrak's 826-page petition to the Surface Transportation Board, filed last week, is the latest salvo in efforts to establish passenger trains on routes of railroads not currently hosting service. The STB's eventual decision could have a significant impact on what investment is required for service expansion.
The filing argues Amtrak has made good faith efforts for five years to reach agreement with CSX Transportation and Norfolk Southern on what infrastructure improvements are necessary for two daily round trips between New Orleans and Mobile, Ala. But since the railroads keep changing the parameters for a study addressing route capacity, pushing back completion of that study, Amtrak says it just needs to be allowed to run its trains.
Amtrak is asking for "expedited consideration," based on five years of studies and the fact that the 145-mile corridor briefly hosted one daily Gulf Coast Limited round trip for several years in the 1980s and 1990s, plus the triweekly Sunset Limited between 1993 and 2005. The filing, available as a download here, reproduces prior publicly available analyses and provides schedules for the two daily round trips (on page 11), but doesn't reveal any preliminary findings of Rail Traffic Controller modeling that began in 2020.
Amtrak agreed to pay for that still-secret study, but withdrew after a year when it hadn't been completed [see "Amtrak says it will pay for platform work on Gulf Coast," Trains News Wire, March 8, 2021].Though CSX and NS insists the latest modeling be concluded before service can begin, the Executive Summary of the Gulf Coast Working Group Report to Congress notes, "It is CSX's position that if Amtrak wishes to add modified passenger rail service along the Gulf Coast, the appropriate next step is for it to initiate the planning process with a formal notice to CSX so that the two parties, and ultimately the Surface Transportation Board, can establish a path forward."
Elsewhere in that 2017 Working Group report, the Federal Railroad Administration identified $5.38 million of improvements, mostly at stations and a pocket track at Mobile to hold a train off the main line, that are necessary to begin service, and another $94.88 million for "ongoing operations" over that segment.
Those suggested investments include:
— Construction of a new 10,000-foot siding west of Bay St. Louis, Miss., and a 21,000-foot, fully signaled section of double track through the yard at Pascagoula, Miss.;
— A new signaled passing track at CSX's Gentilly Yard east of New Orleans;
— Replacing No. 15 turnouts at eight passing tracks with higher-speed No. 20 turnouts;
— Substituting heavy-duty miter rails at six drawbridges;
— Upgrading three interlockings to give CSX dispatchers control;
— Closing seven highway crossings where trains might be held on passing tracks.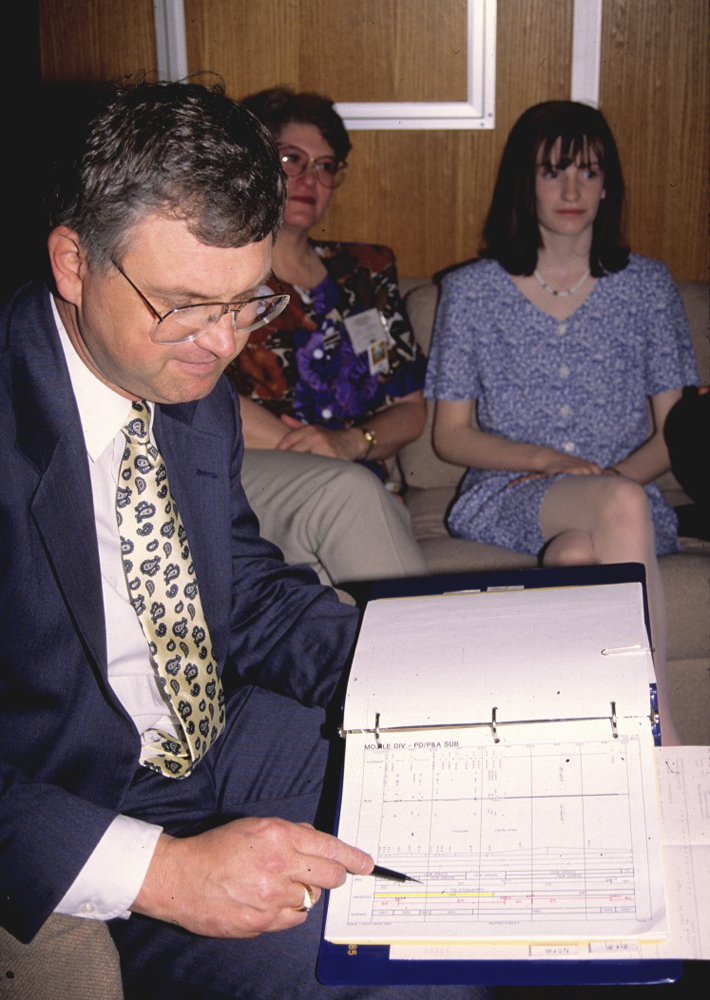 The Working Group's technical committee rejected a 2016 study by HDR Consulting, supervised by CSX, that called for $2.2 billion of improvements. Among them were double-track approaches to all drawbridges, based on the assumptions that "Marine traffic has priority and the bridges open on demand at random," and "one bridge opening could delay a train from 7 to 30 minutes." This contention, on page 687 of the filing, is not always valid where passenger train operation occurs, as evidenced by bridge-opening agreements with the U. S. Coast Guard on busy Brightline/Florida East Coast tracks at Fort Lauderdale, Fla.; the Capitol Corridor at Martinez, Calif.; and Amtrak and Metro North bridges in New Jersey and Connecticut.
Running freight and passenger trains together, as Amtrak recently pointed out in its public statements, is something that host railroads do every day, with varying degrees of success in accommodating both types of service. With infrastructure money attached, BNSF Railway, Union Pacific, and Norfolk Southern have all come to improvement agreements. So has CSX, on its Washington, D.C.-Richmond, Va., main line utilizing Virginia and federal funds for capacity expansion
CSX, however, chose to insist its consultant's original recommendation be followed, rather than acknowledge the FRA's recommendations and work with the agency and Amtrak on a collaborative solution.
The challenge for the STB, under new Chairman Martin Oberman, is to develop a team of analysts that can sift through claims and counterclaims to determine a reasonable outcome to allow Amtrak access.
Oberman said at an Environmental Law and Policy Center appearance on March 5 that he intends to set up a separate passenger rail desk to handle access and on-time performance matters.
"I think they are going to be remarkably complex; there's nothing we do that is simple," he said, adding, "If a freight railroad is denying Amtrak access to its tracks, the statutes make it clear we have the power to order such access and the terms of it."
Amtrak, which wants to begin service on Jan. 1, 2022, has suggested a 180-day timetable for filings and replies. Even if the STB is able to meet that schedule, it will need to ascertain what improvements are actually required to allow service operate without significant disruption to freight operations and the potential ability to run passenger trains on time. Then those improvements must be built.
This is uncharted territory, so the precedents set will have a significant impact on other routes, either where service doesn't exist or a host railroad makes infrastructure investment demands.