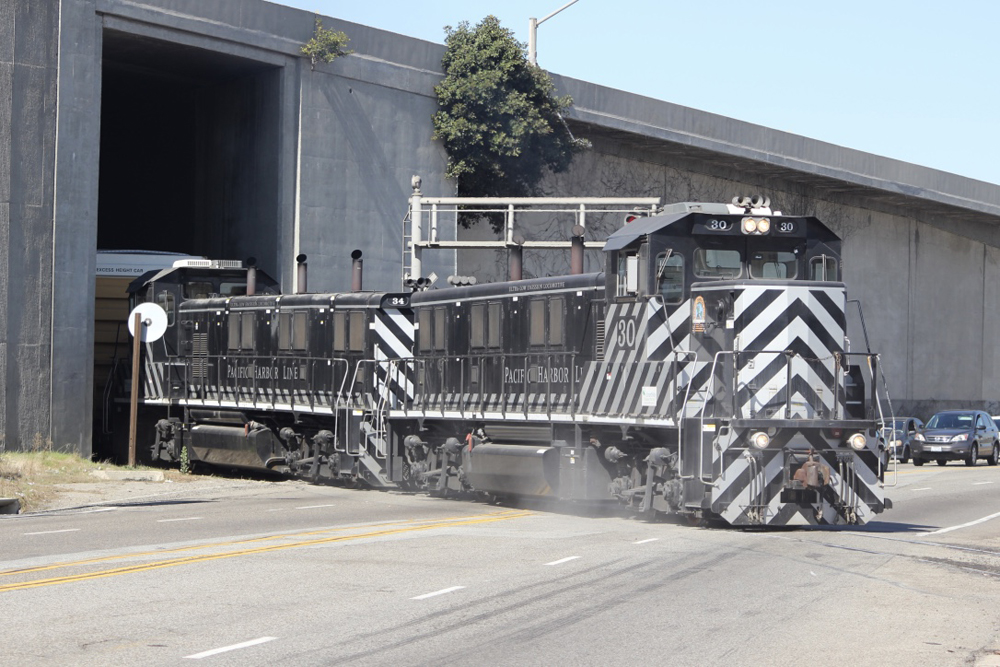 CHICAGO — Anacostia Rail Holding's six short lines have become certified partners of the Environmental Protection Agency SmartWay Transportation Partnership, a collaboration between industry and environmental groups to track and reduce emissions and fuel use in the transportation sector. The more than 3,000 partners in the program, which launched in 2004, including railroads, trucking, air, shipping, logistics, and multimodal companies. Anacostia's Pacific Harbor Line, which serves the Ports of Los Angeles and Long Beach, was the first short line to join SmartWay in 2014. Joining as of April 29, 2021, are the Chicago South Shore and South Bend; Gulf Coast Switching Col; Louisville & Indiana; New York & Atlantic Railway; and Northern Lines Railway.
Pacific Harbor Line was the first railroad in North America to upgrade its entire locomotive fleet (24 units) to Tier 3 standards, Anacostia CEO Peter Gilbertson says, and has signed an agreement with Progress Rail to test a 3,200-hp, zero-emission battery-electric switcher this fall. Gilbertson says his team has "performed a leadership role in the railroad industry to address issues involving the environment and sustainability."
In addition to its involvement in the SmartWay program, Anacostia is also an active member of the American Short Line and Regional Railroad Association's Environmental Task Force and the Association of Amercian Railroads' Greenhouse Gas Committee.