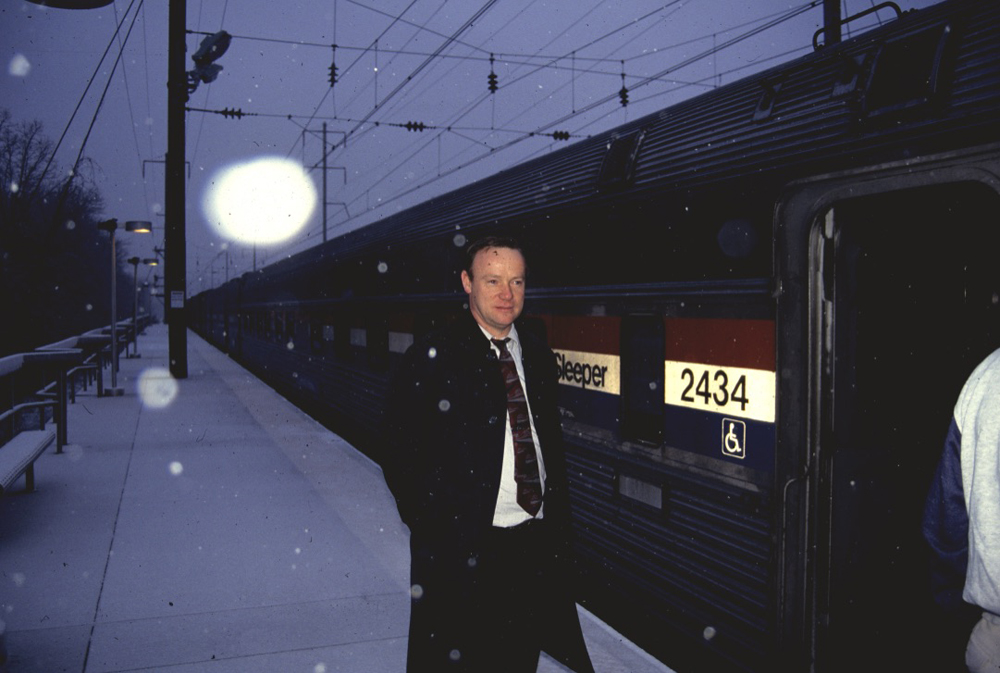 WASHINGTON — Passengers opting to take the train between Boston and Washington, D.C., will have a long-overdue alternative to the 7-hour daytime journey aboard Acela, Amtrak's fastest train.
Overnight northbound train No. 66 and southbound No. 67 (No. 65 on Friday and Saturday nights) are scheduled at 9 to 10 hours depending on the direction and day of the week, but beginning April 5, they will each feature a Viewliner sleeper [see "Digest: Amtrak adding sleeping-car service on Northeast Corridor," Trains News Wire, March 8, 2021].
Boarding customers will get a complimentary continental breakfast box in the evening and may either go to the train's cafe car for coffee and juice in the morning or have the car's attendant deliver it. As is the case for Amtrak sleeping car patrons elsewhere, they are also entitled to one free alcoholic beverage.
Although travelers may use the first-class lounges at Boston and Washington before and after the trip, the Philadelphia lounge will be unavailable and New York passengers will need to board through New York's Penn Station, since the Moynihan Train Hall and its Metropolitan Lounge are closed overnight.
Northeast Corridor night trains did have sleeping cars for most of their Amtrak existence. This continued service once provided by New Haven's Owl out of New York's Grand Central Terminal to Boston and the Washington-Boston Federal, a joint New Haven-Pennsylvania Railroad operation, which carried a "cut-off" Philadelphia-Boston sleeper into the late 1960s.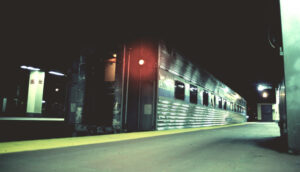 Amtrak's version was called the Night Owl, which for a time also featured a New York-Washington "Executive Sleeper" that was dropped off or picked up at New York's Penn Station. Though the ride was short, it allowed passengers to avoid the cost of a Manhattan hotel room. The cut-off car was dropped with the phase-out of heritage sleepers, whose direct-dump toilet systems were never modified with holding tanks.
In 1997, the overnighter was extended south to Newport News, Va., and re-equipped with the last-arriving Viewliner sleeping cars and simultaneously rebranded as the Twilight Shoreliner. Tray meal service was also introduced at the time. But the Viewliners were taken off in 2003 after the Cardinal's Superliners were redirected to Auto Train following an equipment-damaging accident the previous year.
The Viewliner shortage has finally been rectified, though the sleeping cars won't operate south of Washington. Amtrak's Executive Vice President and Chief Marketing and Revenue Officer Roger Harris tells Trains News Wire that the company has recently introduced Viewliner II cars on each departure of New York-Miami Silver Star and Silver Meteor.
"The sleepers are maintained at Miami's Hialeah Maintenance Facility. They are running well, but while they're still in their infancy, we're making sure they go home on every run. Right now there is at least one car on every train and soon two of the three sleeping cars will be Viewliner IIs," says Harris.
Original Viewliners will ply the Boston-Washington overnight route once that service begins on April 5. With the Viewliner IIs finally making their debut on the Meteor and Star, Harris confirms there will be enough equipment to add sufficient capacity once long-distance trains begin running daily, which he says will begin later this spring.