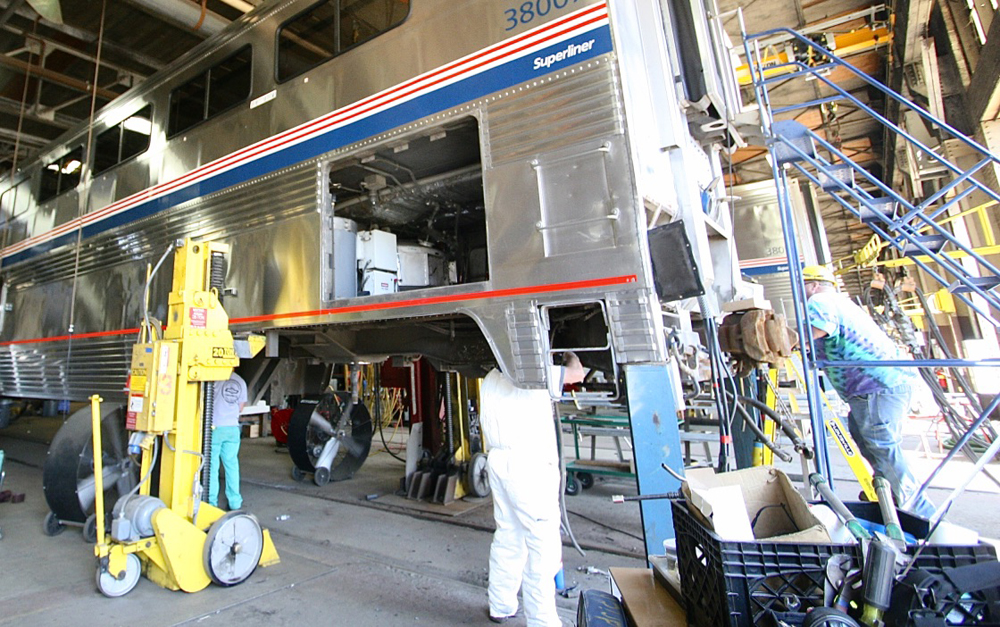 ---
WASHINGTON — Amtrak will host more than 50 hiring events in its coming fiscal year, to fill more than 4,000 available positions nationwide across a broad range of disciplines.
Many of the events and positions will be concentrated in Los Angeles; Seattle; New Orleans; New York; Washington, D.C.; Chicago; Oakland; Philadelphia; Miami; and Wilmington, Del. A series of online hiring events are also scheduled in August and Sepetmeber, starting with the "Hiring Our Heroes — Skilled Trades and Advanced Manufacturing" event on Thursday, Aug. 18, from 1 p.m. to 3 p.m. EDT. A full list of those events is available here, along with additional information.
Starting pay for onboard service positions is $21 per hour; mechanical positions include journeyman electrician jobs starting at $34.07 per hour. The company also offers hiring bonuses and relocation packages for critical positions.
"As we connect communities, economies and families, Amtrak employees have a significant opportunity to engage in truly meaningful project work," Qiana Spain, executive vice president and chief human resource officer. "As our recruitment teams pave the way to secure top talent across Amtrak, I am proud to lead such remarkable hiring efforts."
Beyond those 4,000 full-time position, the company also has paid internship programs and apprenticeship programs for entry-level skilled labor [see "Amtrak receives FRA funding for apprenticeship program," Trains News Wire, June 9, 2022]. Information on the company's benefits package is available here; more on hiring opportunities and events is available at the Amtrak careers website.
The company has struggled to fill positions in the wake of the COVID-19 pandemic, during which it furloughed about 1,200 employees and engaged in buyouts for more than 500 others. Shortages of onboard personnel and equipment — the latter reflecting staff shortages at company maintenance facilities — have led to train cancellations or frequency reductions, shortened train consists, and other operating impacts [see "Delayed return of 'Cascades' to Canada shows Amtrak employment challenges: Analysis," News Wire, May 19, 2022].