Amtrak CEO Bill Flynn has named Stephen Gardner as president, effective Dec. 1.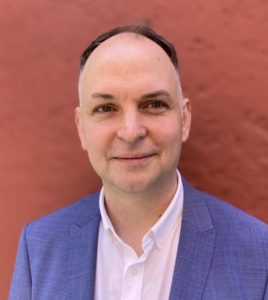 An Amtrak press release describes the move as "part of a broader set of actions taken under Flynn's leadership, working with the board of directors, to ensure that Amtrak is well positioned for success in fiscal year 2021 and beyond." It says as president, Gardner will lead day-to-day operations and advance long-term goals by overseeing marketing, operations, planning, government affairs, and corporate communication.
The move splits the positions which currently are both held by Flynn. The title of president was Amtrak's highest-ranking position when the company was created; it became combined with the title of CEO during the 2008-2016 tenure of Joseph Boardman.
Gardner, currently senior executive vice president and chief operating and commercial officer, joined Amtrak in 2009. The release credits him with overseeing efforts to expand state-supported services, advance equipment purchases, improve Northeast Corridor infrastructure and develop policies to carry out the company's strategic plan.
Gardner previously worked on Capitol Hill on rail and transportation policy for the Senate Committee on Commerce, Science and Transportation, and for Sen. Tom Carper, among others.
Flynn, in the release, says the company has "two urgent challenges in 2021. We need to successfully manage our business through this global pandemic, and we need to take the right steps to ensure that Amtrak is strong and viable for the next 50 years and beyond. Establishing the president position reflects these significant responsibilities and creates a leadership structure to address the challenges ahead."
The Rail Passengers Association congratulated Gardner, saying in a statement from association president Jim Matthews, "We look forward to working with him and CEO Bill Flynn over the next year to ensure that Amtrak successfully weathers the coronavirus pandemic and returns to breaking ridership records and serving Americans in small towns and big cities across the country."
— Updated at 5:40 p.m. CST with statement from Rail Passengers Association.