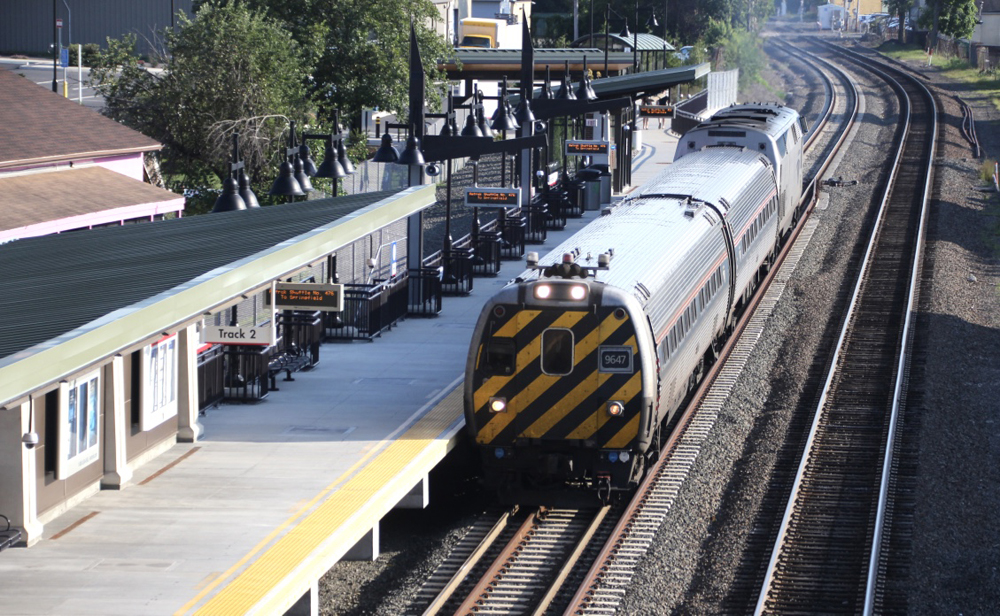 WASHINGTON — Amtrak has issued its two most consequential documents of the year, which show where management intends to take the company and what it would like from Congress to achieve those goals.
The 77-page General and Legislative Annual Report and Fiscal Year 2022 Grant Request, available here, asks Congress to almost double its pre-2020 annual grant to $3.88 billion "to offset the pandemic's impacts on Amtrak and its state and commuter partners." It seeks another $1.55 billion "in additional investment necessary to improve Northeast Corridor infrastructure and begin advancing new corridor routes across the nation."
As the company had hinted in previous public statements, the major item on the legislative wish list would allow Amtrak to provide 100% of capital and operating costs for the first two years of operation of any new multi-frequency corridor. This would cushion the initial financial impact for states, which would then cover an escalating portion of those costs: at least 10% in the third year, 20% in the fourth, and 50% in the fifth. As of the sixth year, state operating authorities would then assume all costs, as allocated uniformly under Section 209 of the Passenger Rail Investment and Improvement Act. The rationale is that the service would generate enough annual revenue after five years to make continued operation attractive.
An unexpected addition is that "the proposed program could also support increases in service frequency for less-than-daily Long Distance routes [the Sunset Limited and Cardinal] and certain specific investments in corridor service"— e.g. new route segments in Canada or Mexico — at no long-term cost to Amtrak's state partners. One improvement this might cover is customs pre-clearance for passengers at Montreal's Central Station. Service to Mexico hasn't been mentioned since the Inter-American was cut back from Laredo, Tex., to San Antonio in Amtrak's first decade before it became the Texas Eagle.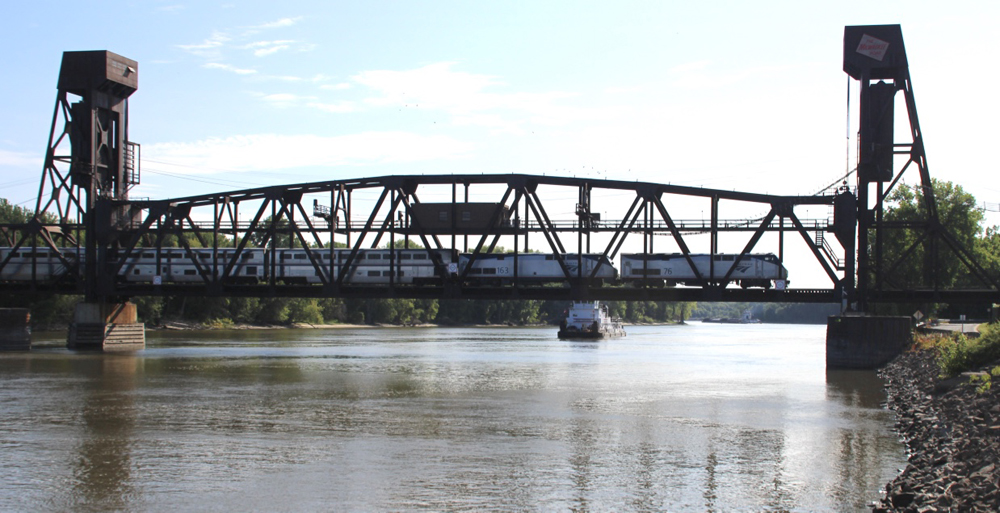 The report says the funding at the requested levels "would support new long-distance passenger equipment to replace Superliners and Amfleet IIs." Earlier in the month, the company tapped Siemens to replace Amfleet corridor equipment but would not say how it would configure the specified 83 trainsets until the final contracts are signed later this year [see "Digest: Amtrak selects Siemens …," Trains News Wire, April 21, 2021]. It is apparent single-level Amfleet II coaches and cafés, now almost 40 years old, aren't a part of the Siemens procurement.
On the legislative front, Amtrak is asking Congress to give it the right to sue host railroads that fail to provide dispatching preference for passenger trains, and to empower the Surface Transportation Board to determine whether additional trains on a given route "would unreasonably impair freight transportation." This is essentially the battle Amtrak was confronted with when it asked Union Pacific in 2012 to operate the Sunset Limited daily; the UP said at the time that it would require $750 million in infrastructure upgrades to make that happen.
Other ambitious goals include asking legislators to establish an Intercity Passenger Rail Trust Fund, an idea first floated by Amtrak President W. Graham Claytor, Jr., in the 1980s; make Railroad Rehabilitation and Improvement Program loans easier to obtain; and allow states to spend a portion of their Highway Trust Fund money on passenger rail.
The 256-page Fiscal Year 2021 through 2026 Five-Year Plan outlines a strategy for each "asset line" and is available here. Trains News Wire will offer a closer examination of the five-year plan in the near future.