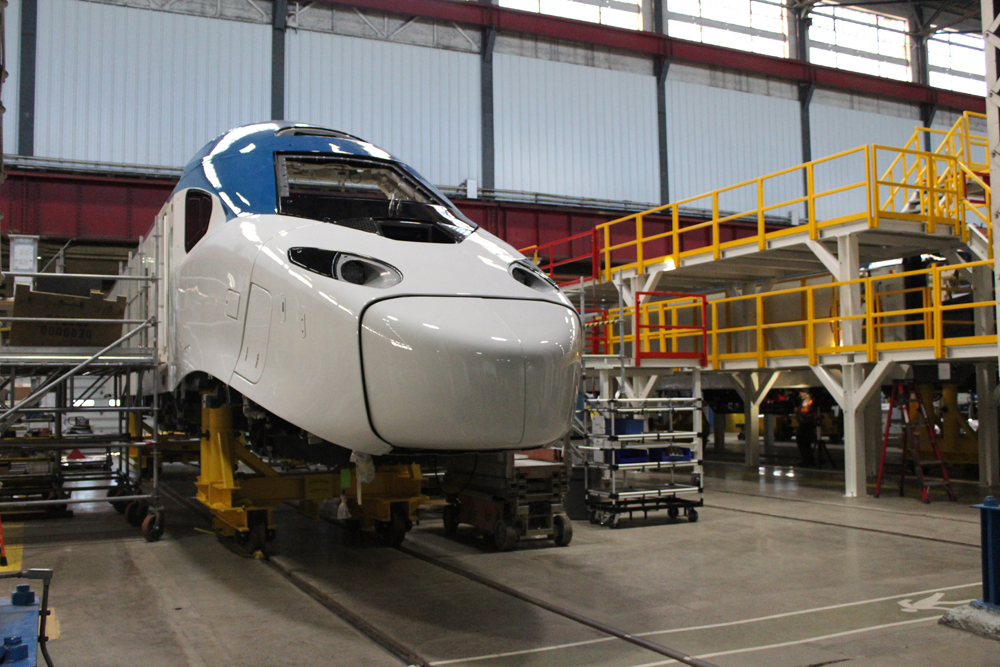 ---
SAINT-OUEN-SUR-SEINE, France — Alstom, the world's second-largest rail rolling stock manufacturer is seeking to sell up to 1 billion euros in assets (about $1.09 billion) and cut 1,500 jobs as it faces a negative cash flow and a massive drop in stock value, Reuters reports. The company is also considering a capital increase.
The company, with some 80,000 employees worldwide and rail interests including the troubled contract to manufacture Amtrak's next-generation Acela trainsets in Hornell, N.Y., last month forecast a negative free cash flow of 500 million to 750 million euros. It has lost about $4.5 billion in market value this year, almost half its capitalization.
The Financial Times reports the company has more than 90 billion euros in equipment and related services on order, but is facing short-term problems such as downpayment on some deals not arriving as quickly as had been planned. CEO Henri Poupart-Lafarge told the newspaper that the cash warning was "a call for change," and outlined moves to cut the company's net debt by 2 billion euros from a figure of 3.4 billion euros at the end of September.
Many of the problems the company currently faces, as the Financial Times reported earlier this week, stem from the acquisition of Bombardier, a deal completed in 2021 [see "Astom reaches agreement to buy Bombardier," Trains News Wire, Feb. 17, 2020]. The resulting deal created a rail manufacturer second only to China's CRRC. Some of the contracts inherited from Bombardier were money-losers, and the expanded company has struggled with inventory and production.