More Wednesday morning rail news in brief: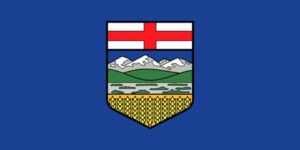 Alberta will study feasibility of Calgary-Banff rail line
The government of Alberta announced Tuesday that it will study the feasibility of creating rail service between Calgary and the Rocky Mountain community of Banff, a project which would boost the area's tourism industry. Global News reports the provincial government has signed an memorandum of understanding with the Canada Infrastructure bank to assess the project, which would run from Calgary International Airport to Banff. Currently, traveling from Calgary to Banff requires a 78-mile drive on the heavily traveled Trans-Canada Highway. In 2017, about 23,000 vehicles passed through the gates of Banff National Park on the highway every day. The proposed service could make eight round trips a day and also provide express service every 20 minutes between the airport and downtown Calgary.
Oregon transit agencies seek change allowing payroll tax to fund basic operations
Portland's TriMet and Oregon's other transit agencies are asking legislators for a change in state law to allow them to use payroll tax money for basic operations, instead of expanding services and converting to lower-emission vehicles, as the 2017 law intended. The Oregonian reports that the law added a 0.1% payroll tax statewide to enhance public transit, but because of the fallout of the coronavirus pandemic, agencies say the need that money to address their core needs and avoid layoffs. Transit officials addressed a hearing of the Joint Committee on Transportation on Monday, with one, Lane Transit District General Manager Aurora Jackson, saying the agency had already had to eliminate 50 jobs.
Harpers Ferry footbridge repairs should be complete by July
Repairs on a Harpers Ferry, W.Va., footbridge damaged by a CSX derailment should be completed by July, Mayor Wayne Bishop told the Harpers Ferry Town Council earlier this week. The Martinsburg, W.Va., Journal reports repair work began recently after the National Park Service issued the necessary permits to CSX. The bridge, part of the Appalachian Trail through the Harpers Ferry National Historical Park, allows visitors to cross between Harpers Ferry and the C&O Canal towpath, as well as the Maryland Heights trail. It was damaged in a December derailment of seven cars that sent two cars into the Potomac River [see "CSX derailment knocks out Appalachian Trail footbridge," Trains News Wire, Dec. 21, 2019].