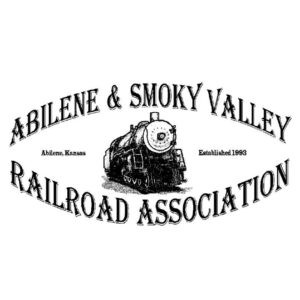 ABILENE, Kan. — The Abilene & Smoky Valley Railroad will collaborate with a management subsidiary of American Heritage Railways to expand its operations, strengthen ridership, and advance the non-profit's mission of education and historic preservation.
The collaboration will be in the form of a multi-year agreement with Heritage Rail Management, which provides consulting, management, and railcar leasing as a subsidiary of American Heritage Railways, the holding company for the Durango & Silverton Narrow Gauge Railroad, Great Smoky Mountain Railroad, and other event, tourism, and hospitality-related companies.
The Abilene & Smoky Valley, formed in 1993, has historical carried about 7,000 passengers annual between excursions and special events. "We are looking to expand our ridership numbers, introduce new events, and grow our operations," said A&SVRR General Manager Ross Boelling. "To do this, additional volunteers and donations to upgrade our equipment will be needed to meet our goals. We are excited to work with Heritage Rail Management with the common goals of achieving these improvements."
The railroad will begin ins 2023 season operating with diesel locomotives and its fleet of historic passenger cars as its steam locomotive, 1919 Santa Fe Baldwin 4-6-2 No. 3415, undergoes its federally mandated 15-year rebuild. Heritage Rail Management plans a preliminary meeting in December to assist in planning for the upcoming season.
"We knew after visiting A&SVRR to evaluate locomotive 3415 earlier this year that the railroad truly has great potential for growth," said Matthew Cunningham, HRM operations and special projects manager.
More information, as well as donation and volunteer opportunities, are available at the railroad's website.