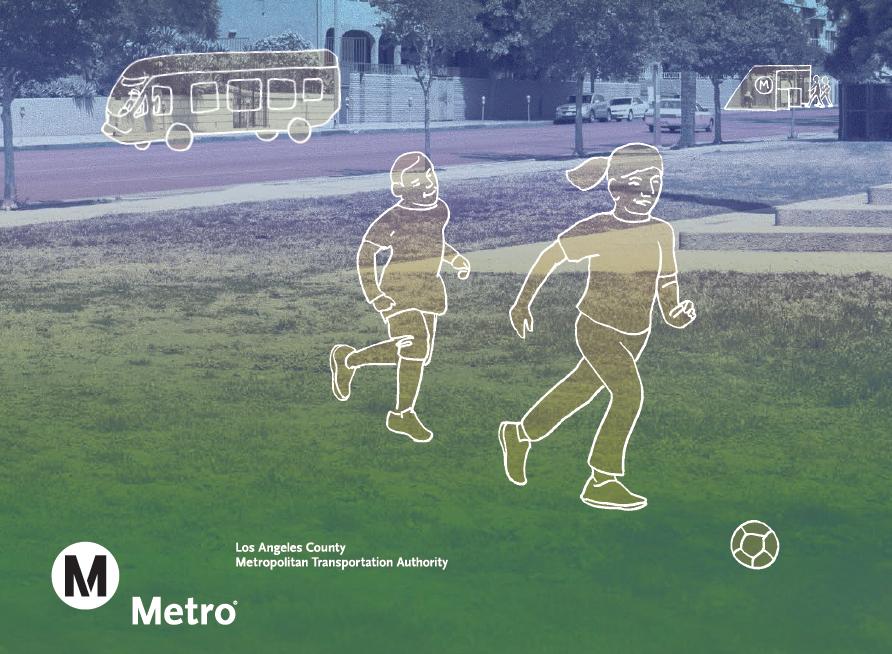 LOS ANGELES — Nine years from now, Los Angeles will take the world stage as it hosts the 2028 Summer Olympics, with hundreds of thousands of visitors attending competitions spread out across the county from the San Fernando Valley to Long Beach. LA Metro wants to be ready.
Nadine Lee is the transportation agency's chief of staff and the architect of Metro's "Vision 2028," a 10-year strategic plan for the region's highway, rail, and bus network. In an exclusive interview with Trains News Wire, Lee says, "We do have to prepare for the Olympics. Vision 2028 is the umbrella. This is how we're going to be doing business over the next 10 years."
Faced with the daunting task of transporting spectators, media, dignitaries, and athletes to and from numerous venues, Metro's board of directors asked what it would take to get 28 key projects ready for the Olympics. That became known as the Twenty-Eight by '28 initiative.
Of those, 11 are rail projects. Four are under construction and one is in pre-construction. These include the 9-mile extension of the Purple Line subway in three phases, the new Crenshaw light rail line, and the Regional Connector through downtown Los Angeles. Funds have recently been allocated to extend the Foothill Gold Line as far as Pomona.
Five rail projects are designated to have their projected completion dates moved up to be ready for 2028. The East Los Angeles end of the Gold Line may be extended to either Whittier or South El Monte. Signal system upgrades and track work at the Blue Line/Expo Line junction are now part of the Blue Line improvement project, currently underway.
Three projects are in the planning stage: a four-mile extension of the Green Line from Redondo Beach to Torrance, a new rail line connecting the San Fernando Valley to existing transit lines on LA's west side, and a 19-mile light rail from downtown LA to Artesia, with the goal of completing these in time for the Olympics. Each of LA Metro's major projects is headed by a project director. Accountability is key. The board gets monthly updates, which are made public, detailing the status of each capital project.
"We are working in close partnership with our contractors to get those projects done," says Lee.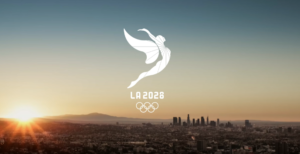 While current projects are funded by county, state, and federal dollars, Metro is looking to public-private partnerships for the future. Lee says that it would be more to "deliver outcomes" than just projects. Partners would be incentivized to invest for the lifespan of an infrastructure project, providing higher quality at lower cost. While not every project would be right for these arrangements, Metro says the proposed West Santa Ana Branch to Artesia may be a good candidate.
The 2028 initiative is not only about building new projects, Lee says, but also about making the current system work better. "It's all in the interest of providing better experiences for the people who visit for the 2028 Olympics, but the best part is that it's all good for our customers who use the system today."
The last time the Olympics were held in Los Angeles, in 1984, it had been 21 years since a once-vast urban rail system served the region. The county's population then numbered eight million; today it is 10 million and growing. Nearly 50 million people visit LA each year. Traffic is a nightmare and transit use remains low for a city of its size.
"Rail is one of the biggest opportunities that we have in terms of carrying lots and lots of people very efficiently and so we are investing heavily in our rail system over the next 40 years," Lee tells News Wire.
Rather than spending billions on new stadiums, LA is hosting the games at existing facilities at UCLA and the University of Southern California, as well as Staples Center and other downtown venues, along with the Rose Bowl and Santa Monica. Lee says Metro studied other cities that hosted recent Olympics, learning from their problems and successes. "Anything that we're doing over the course of the next 10 years will affect the Olympic games and the approach to mobility."
Lee brings an engineering background to Metro, where she is also the deputy chief innovation officer. Prior to joining LA Metro in 2016, she worked for the Regional Transportation District in Denver as a project manager.
It's evident that she brings big thinking to the table. She is a member of the Federal Transit Administration's Research Advisory Council and APTA's Mobility Management Committee. "We need to look at things form the customer perspective," Lee says. "That's what's going to make the system more attractive to people and more useful to them."