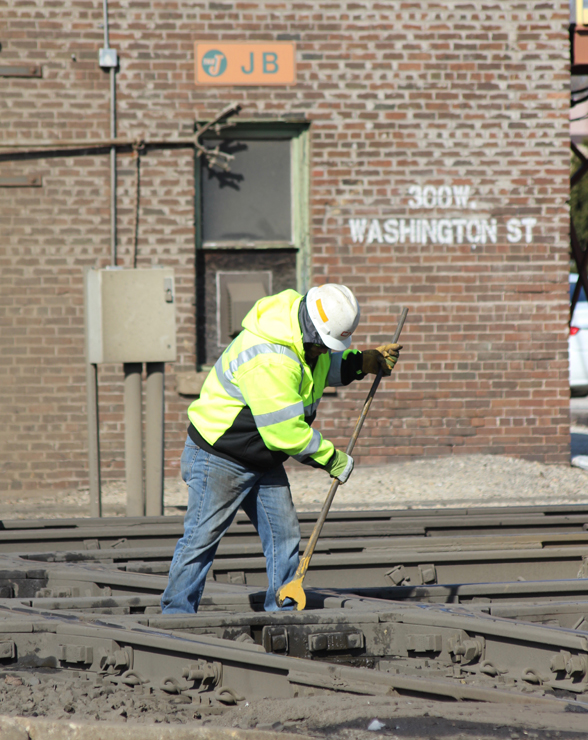 MARCO ISLAND, Fla. – Canadian National's "very ambitious capital program" for 2019 include up to 105 miles of new double track, said Jim McLeod, the railroad's chief engineer for structures, design, and construction, in a Tuesday presentation at the National Railroad Construction and Maintenance Association Conference.
Up to 75 miles of the new double track will be in the Edmonton-Winnipeg segment the railroad calls its "Capacity Corridor." That will follow 54 miles of new double track in the corridor of 2018, part of $400 million in capacity work last year. The railroad also spent more than $100 million on yard improvements (all figures are in Canadian dollars).
The railroad is also continuing a significant bridge program, its Strategic Bridge Initiative, with $65 million budgeted for bridge work in 2019, following $45.6 million for the same program in 2018. Highlighting that initiative is a project at Louisiana's Bonne Carre Spillway, where the railroad has a 12,000-foot timber trestle over the spillway that allows water to be diverted from the Mississippi River to Lake Pontchartrain. That bridge, which dates to the 1930s, will be replaced with the use of a purpose-built bridge builder. "It's going to build its way across that 12,000 feet," McLeod said. "We're just getting under way with that now."
The railroad's basic maintenance budget, $884 million in 2018, is projected at $910 million in 2019. It will include 369 track miles of new rail and more than a million new ties. "Half of our basic capital is in rail and ties," said McLeod, "with the balance in bridges, signals, the other track programs."
The railroad will also introduce new inspection technology in 2019, launching its Automated Track Inspection Program. Eight automated boxcars with track inspection equipment will continuously travel 4,800 miles of CN main lines, providing immediate information on gauge, surface and alignment issues. "Then we're able to take that in real time," McLeod said, "and transfer that back to our maintenance forces so we can address those problems before they become real problems.
"This is not your father's or grandfather's railroad any more," McLeod said. "We're applying a lot of new technology, and this is an exciting time to be in the railroad industry."
Trains News Wire will be posting regular coverage for the duration of the conference.