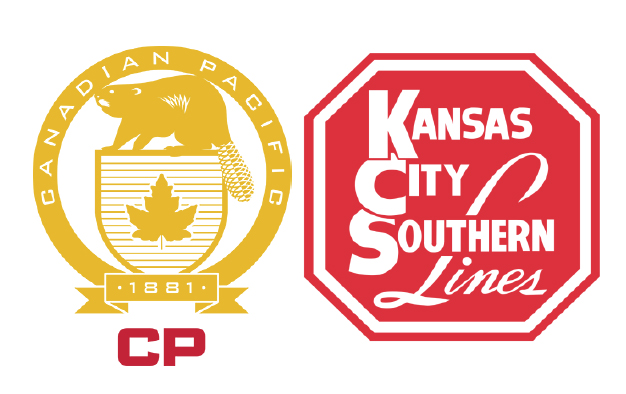 WASHINGTON — Canadian Pacific has rebutted Justice Department criticism of its proposed acquisition of Kansas City Southern, telling the Surface Transportation Board that the $29 billion merger can't happen without a voting trust.
The Justice Department on Monday raised concerns about CP's plan to place KCS into a voting trust while the STB reviews the merger. Railroads have commonly used voting trusts to insulate the company being acquired from control by the acquirer until regulators approve a merger.
CP and KCS, in a letter to the STB on Tuesday, said the Justice Department "has not articulated either a factual or a legal basis for its suggestion that Applicants' use of a voting trust in this specific circumstance will interfere with that review. To the contrary, use of a voting trust here is essential if there is to be any transaction at all."
The Justice Department suggested it was possible that CP and KCS could use mechanisms other than a voting trust to accomplish the same goals.
But the railroads' lawyers said that was inappropriate given the 12-month review timeline and the potential for a competing private equity bid for KCS, which would offer no competitive benefits like combining the CP and KCS systems in an end-to-end merger.
The Justice Department's comment, CP and KCS said, "does not address the key public interest fact here: without a voting trust, there will be no CP/KCS transaction, and thus no chance at a once-in-a-lifetime injection of new competition into north-south trade flows."
CP also argued that the Justice Department's concerns about railroad competition did not warrant a revocation of the KCS waiver from the STB's tougher 2001 merger review rules. Four of the other five Class I railroads, as well as some shipper groups, have urged the board to review the CP-KCS merger under the more stringent 2001 rules.
But CP says "the issue of greater concern from the perspective of the competition analysis is the fact that the parties leading the charge to impose further delay on this transaction are the same Class I's who would face more intense competition as soon as the Board approves CP's combination with KCS. The 375 shippers and other stakeholders who have already submitted statements supporting the transaction – many explicitly supporting application of the pre-2001 rules – recognize these competitive benefits and are eager to realize them."
The board is expected to decide later this month whether it will judge the merger under the current rules or if the KCS waiver will stand.