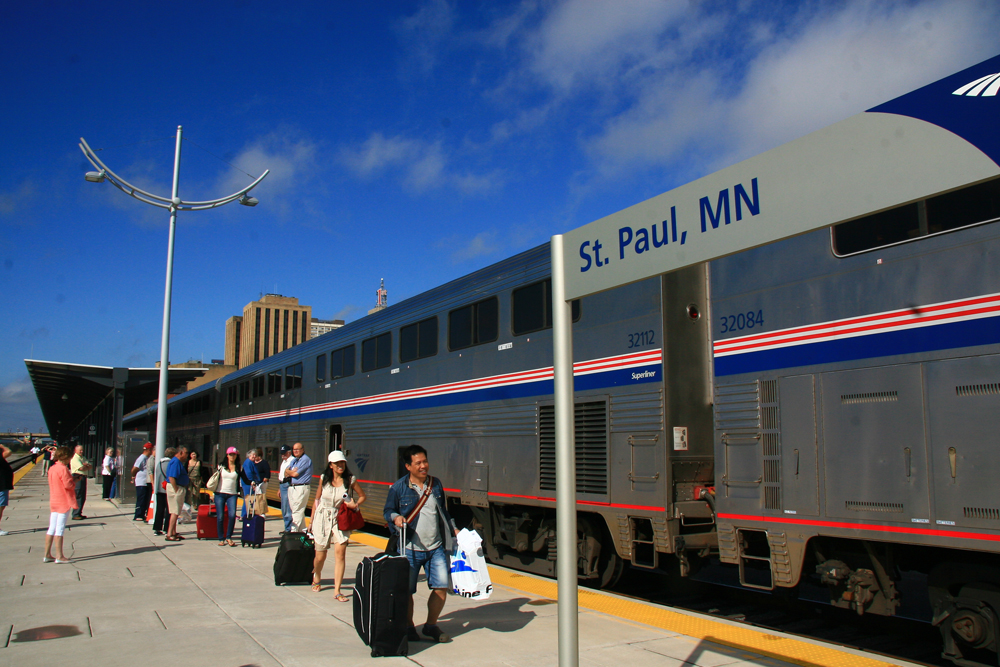 ST. PAUL, Minn.— If there is any "no brainer" on Amtrak's recently unveiled "Connects US" map of potential routes, it is adding an extra train to the Chicago-Twin Cities portion of the Empire Builder's route.
Amtrak has plenty of built-in corridors like this one, routes between major population centers it already serves that could be enhanced by adding more frequencies. This would rapidly increase Amtrak's relevance in those markets. It also would whet the appetite for trains on routes requiring significant investment and political commitment before service can begin.
The Chicago-Twin Cities route once offered plenty of options. Until July 1963, when Chicago & North Western's Twin Cities 400 dropped out of the race, the CNW, Soo Line, Burlington, and Milwaukee Road all ran passenger trains on their routes. The latter two maintained service until Amtrak debuted on May 1, 1971.
Even after the North Coast Hiawatha disappeared in 1979 budget cuts, and a Chicago extension of the Duluth-Minneapolis North Star was jettisoned a few years later, Amtrak still did a robust Chicago-St. Paul business with a single daily Builder round trip via Milwaukee. Company managers even kept that segment daily when the train was cut back to four times per week west of the Twin Cities in the mid-1990s. Until Amtrak's cost-obsessed management cut it a few years ago, the Builder also often carried a coach that operated only between Chicago and St. Paul, keeping those passengers from filling too many higher-revenue, cross-country coach seats.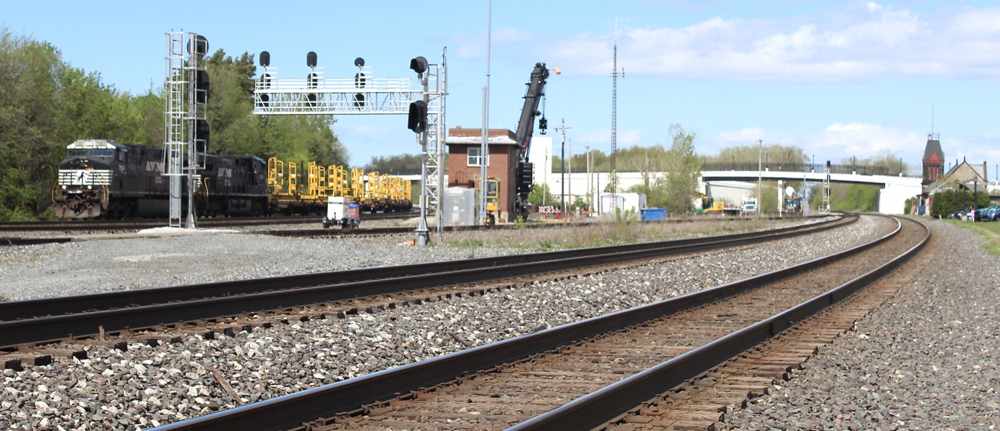 Adding service became more difficult with passage of the Passenger Rail Investment and Improvement Act (PRIIA) in 2008. The law dictates that states or operating authorities must sponsor trains that travel less than 750 miles, and the revenue risk of launching such service. They are also committed to paying whatever incremental operating and allocated costs Amtrak says they owe [see "Amtrak's Money Mystery," Trains.com, April 14, 2021]. This need for sponsors is the business model on which the "ConnectsUS" route map is based [see "Amtrak unveils 'Connect US' map …," Trains News Wire, March 31, 2021].
In the Upper Midwest, the map projects that by 2035, there will again be trains running to Duluth, once served by Amtrak with Minnesota support but dropped when the state stopped paying for it; Eau Claire, Wis., last served 58 years ago by C&NW's 400; and Madison, Wis., now virtually isolated on low-speed branch lines after former Wisconsin Gov. Scott Walker turned back $810 million of federal stimulus money that would have upgraded them.
Before the PRIIA legislation was passed, Amtrak would have been able to seize a business or transportation mobility expansion opportunity, subject to its inevitable budget constraints. Now, it must wait to see if Minnesota state Senate Republicans will agree to spend $10 million in matching money to trigger $53 million of capacity improvements to allow a second Chicago-St. Paul train. Canadian Pacific, one of Amtrak's most cooperative host railroad partners, agreed to these projects, funded by a combination of federal and Wisconsin grants.
With Amtrak essentially sitting on the sidelines, funding efforts have been spearheaded by the Great River Rail Commission, which meets every other month to discuss the project (a schedule is here), and the Minnesota Department of Transportation through its "Twin Cities-Milwaukee-Chicago" website.
Amtrak's recent Grant and Legislative Request [see "Amtrak establishes priorities in wish-list reports to Congress," News Wire, April 29, 2021] urges Congress to provide funding that would allow Amtrak to absorb the first years of capital and operating costs for this and other new corridors or expanded service. But any expansion would still be subject to the political vagaries and whims of the sponsoring states.
As such, all the lines on the Connects US map are subject to PRIIA's inherent straightjacket and Amtrak's aversion to suggesting it could bypass state political roadblocks by launching a long-distance train. This explains why there is a gap between Louisville, Ky., and Nashville, Tenn. — connected by the Floridian until 1979 — on a route from Indianapolis to Atlanta. The gaps also likely reflect management's assessment if a state is willing to sponsor a train; given Indiana's disdain for the Hoosier State, it is inconceivable it would step up to fund Chicago-Cincinnati or Chicago-Louisville service.
No embrace for Montana effort
Elsewhere, the Amtrak map has no suggestion of new service in Montana, despite intense interest and activism by Montana's Big Sky Passenger Rail Authority. This grass-roots organization has been busy establishing taxing authority in counties along the former route of the North Coast Hiawatha, seeking to restore service across the central part of the state. Amtrak extensions east to Fargo, N.D., or west to Spokane would certainly enhance the Montana effort, but doing so would require Amtrak to treat it as a long-distance route, not one bought and paid for by North Dakota, Idaho, or Washington state.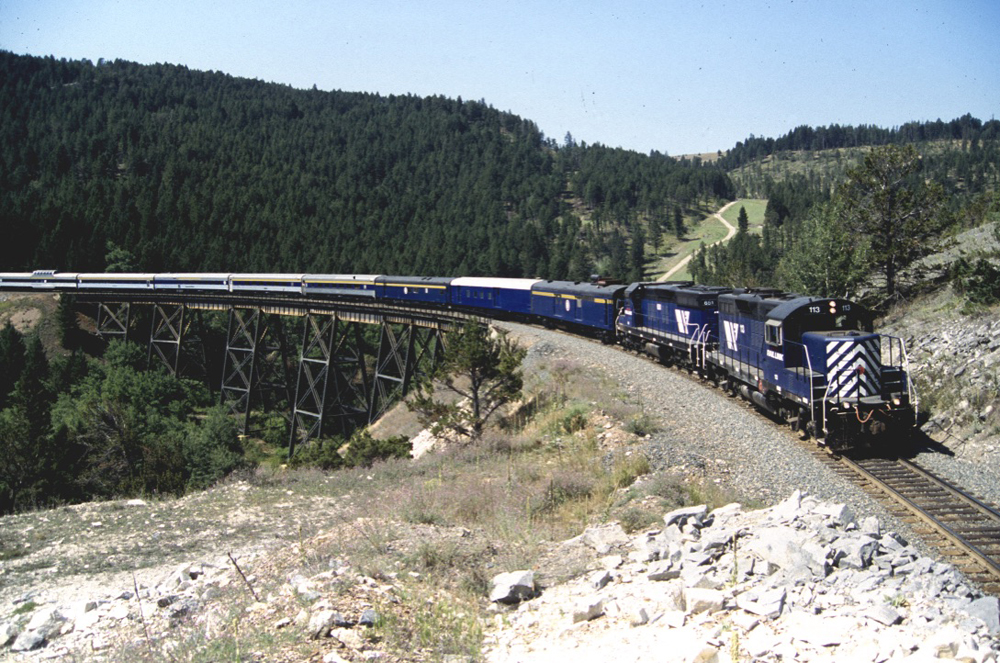 There have been passenger trains in this area since the demise of the North Coast Hi. During summers from 1996 to 2004, with a few service gaps, the Montana Rockies Daylight operated two-day excursions over Montana Rail Link's former Northern Pacific main line between Livingston, Mont., and Sandpoint, Idaho. With an overnight stop in Missoula, Mont., it wasn't the kind of basic transportation the Big Sky authority has in mind. But it does reflect some of the route's inherent selling points: population and scenery. Reviving that service — or any route where passenger trains haven't roamed for decades — will require stations and capacity improvements.
That's why the second Chicago-Twin Cities train is such an enticing option compared to the other places Amtrak says it wants to serve. A close second would be the New Orleans-Mobile Gulf Coast route, which still has stations once served by the Sunset Limited, but re-establishing service there is mired in a fight with host railroads CSX and Norfolk Southern that Amtrak has taken to the Surface Transportation Board [see "Amtrak asks STB to require CSX, NS to allow Gulf Coast service," News Wire, March 16, 2021].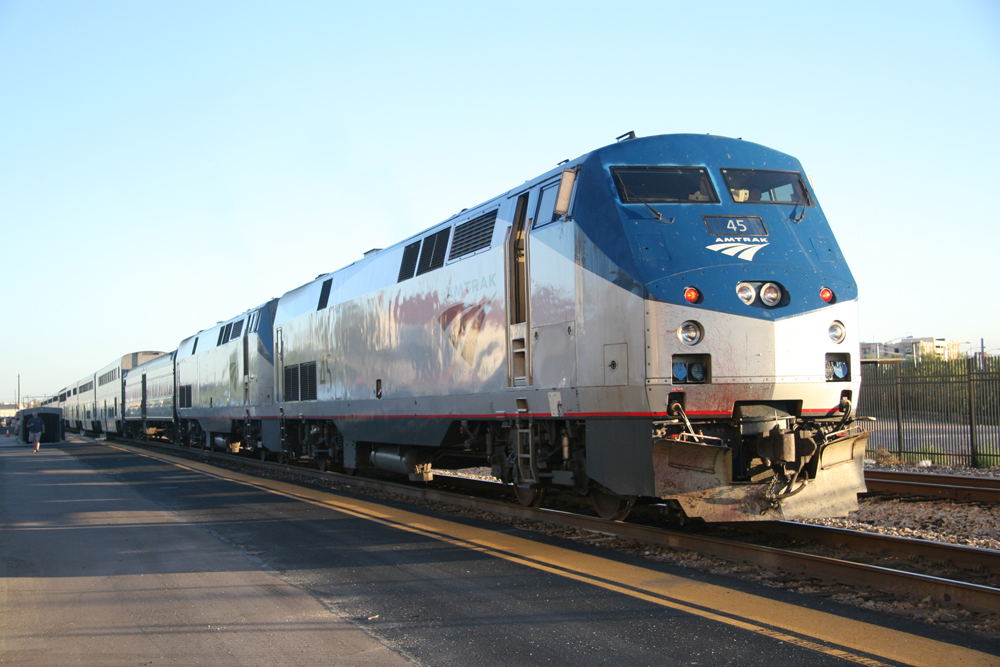 The lowest hanging fruit of all is expanding frequencies on routes Amtrak already operates: daily operation of the now-triweekly Los Angeles-New Orleans Sunset Limited and the Chicago-Washington, D.C.-New York Cardinal. Next would be adding a second Lake Shore Limited on a schedule flipped to serve Ohio in the daytime and New York State overnight. The challenges of host-railroad demands for additional capacity would still remain, but those are far less daunting than minefields lurking with new routes.
And though launching a train without compensation from states doesn't fit the business model to which Amtrak has grown accustomed, the multi-destination, long-distance train has the advantage of avoiding changing political winds within sponsoring states.