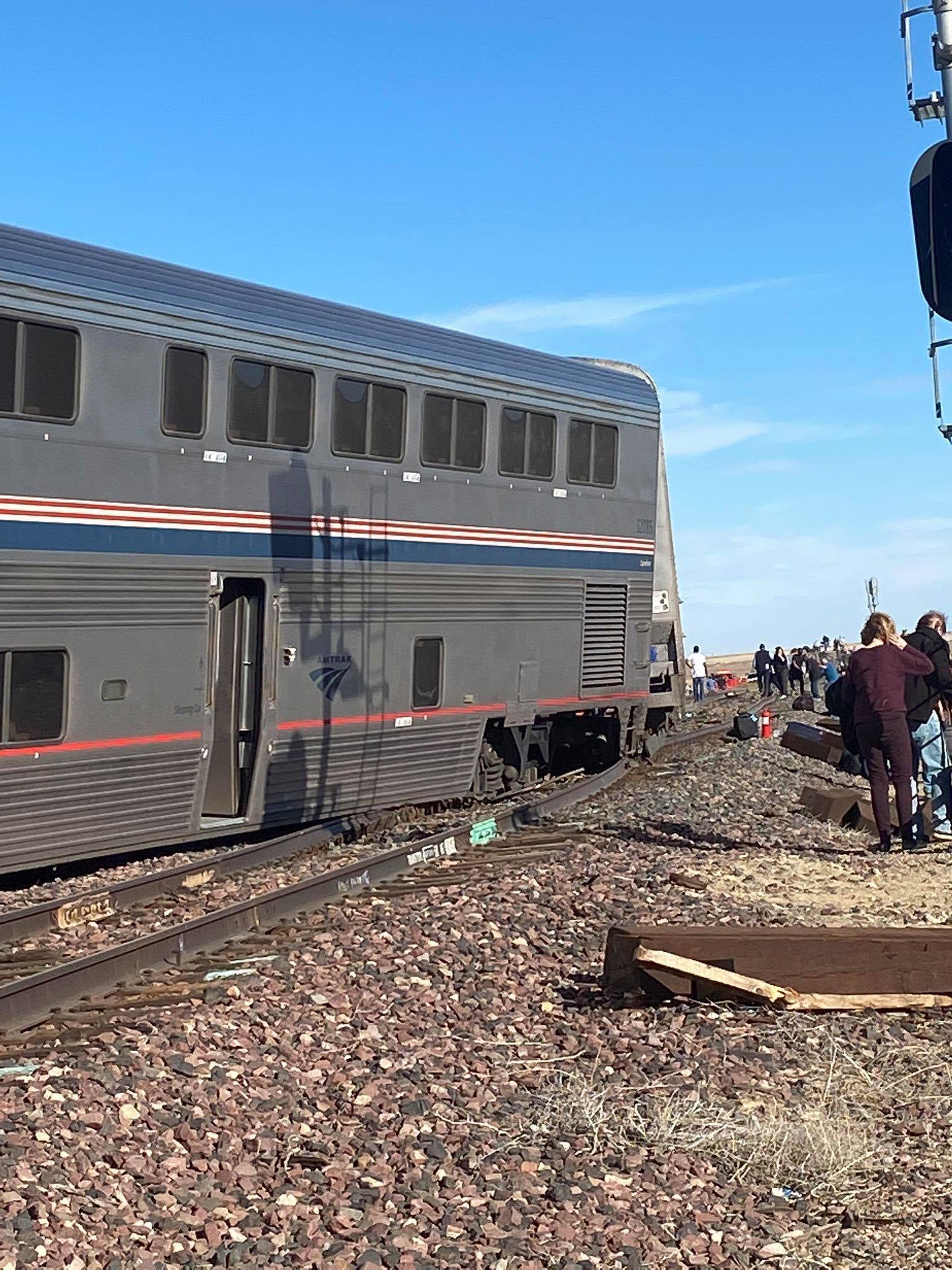 HAVRE, Mont. – Amtrak confirms three deaths in the Saturday derailment of the westbound Empire Builder near Joplin, about 50 miles west of Havre. The train, which originated in Chicago on Friday, had 141 passengers and 16 crew members onboard. The train consisted of two locomotives and 10 cars, with eight of those cars derailing, according to Amtrak.
Media reports indicate that about 50 people are injured.
The incident occurred about 4 p.m. at the east end of Buelow siding, according to photos of the scene. Buelow is located at milepost 1015.8, between Havre and Shelby on BNSF Railway's Hi Line Subdivision.
"We are deeply saddened to learn local authorities are now confirming that three people have lost their lives as a result of this accident. There are also reported injuries among the passengers and crew members travelling on the train," spokesman Jason Abrams tells Trains News Wire. "Amtrak is working with the local authorities to transport those who were injured to medical care, and to safely evacuate everyone else at the scene.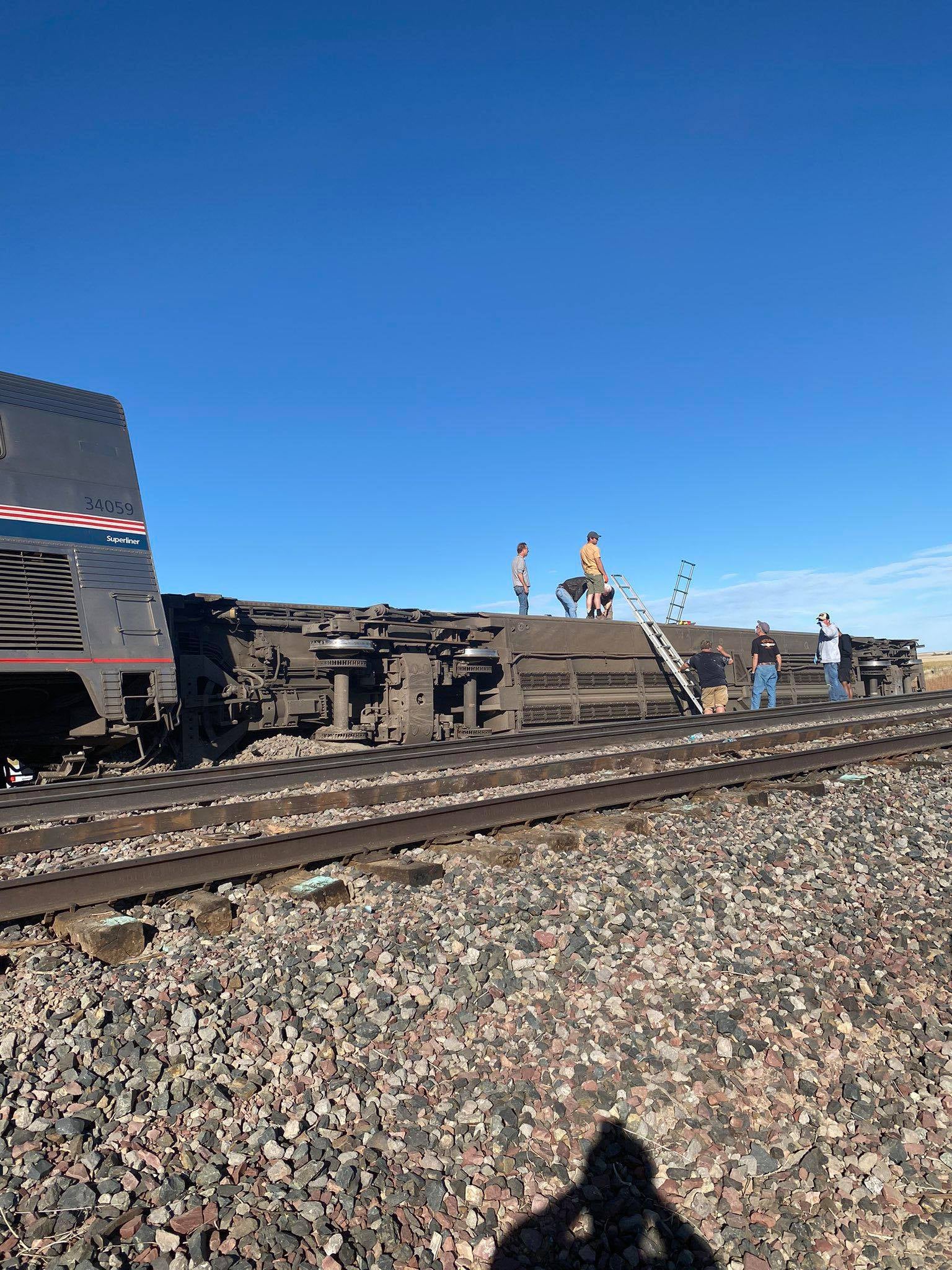 "Our Incident Response Team has been initiated, and we are sending emergency personnel and Amtrak leadership to the scene to help support our passengers, our employees and their families with their needs."
The Empire Builder operates between Chicago and Seattle and Portland, Ore. The trains operates as one east of Spokane, Wash., but west of there splits into two sections, trains 7 and 8 to Seattle and trains 27 and 28 to Portland. Typically, the Portland cars operate at the rear of the combined train. It is equipped with bilevel Superliner equipment.
Photos of the train passing through Sturtevant, Wis., the day before the derailment show it to have a second Superliner Lounge car at the end, likely deadheading. This makes a total of 11 cars, including the Viewliner baggage car. However, it is unclear if this car was removed prior to the derailment or omitted from Amtrak's car count.
Analysis of the derailment photos appears to show that only the cars at the rear of the train, the four cars of the Portland section including at least one Sightseer Lounge, two coaches, and sleeper, fell on their sides.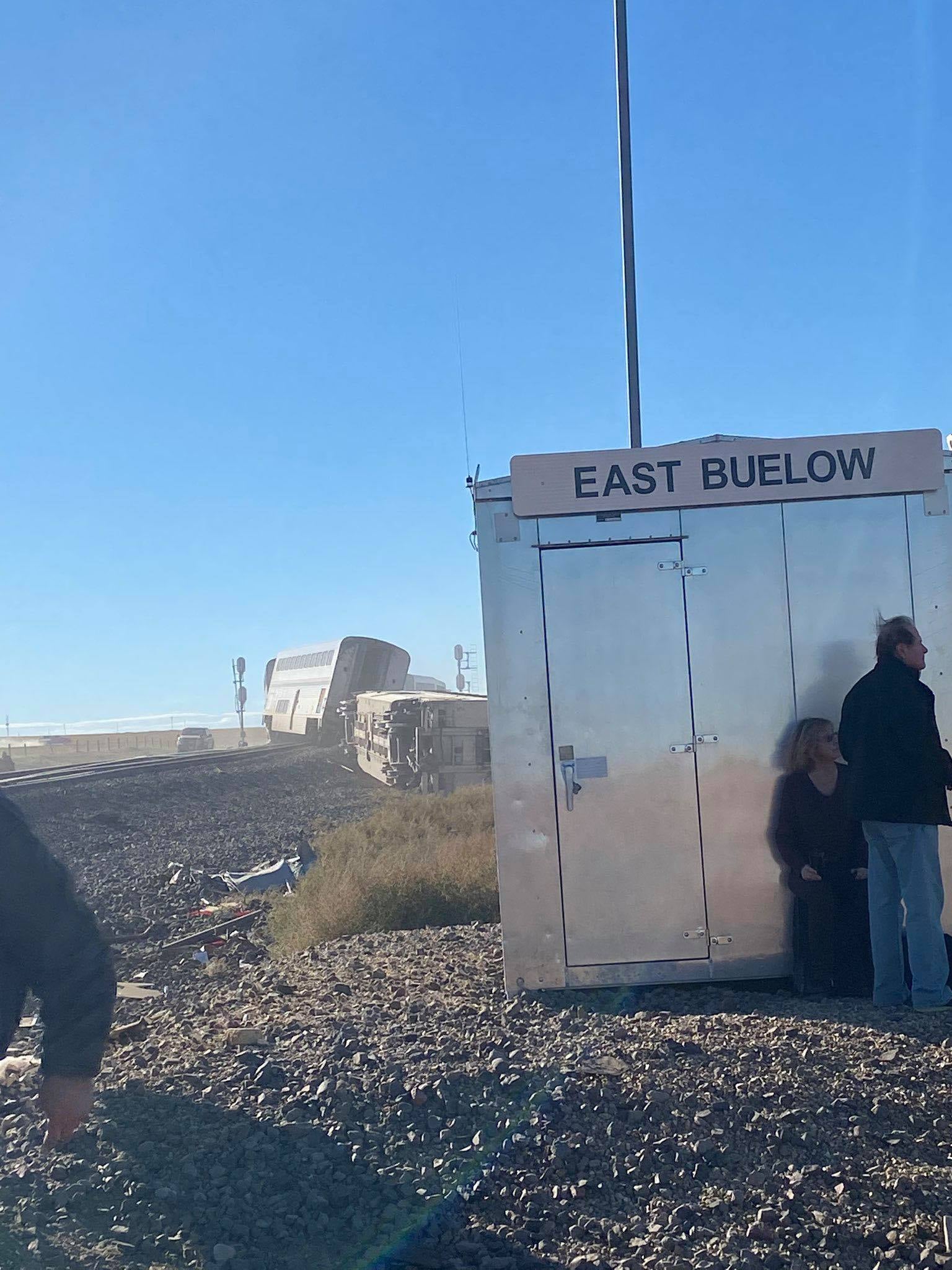 As a result of the derailment, Empire Builder trains originating on Sept. 25 are cancelled between Minot and Shelby. Additionally, on Sept. 26, westbound train 7 will terminate in St. Paul, Minn., and eastbound train 8 will originate there. No substitute transportation is available for travel west of St. Paul.
The National Transportation Safety Board has sent an accident investigation team to the scene, and the Federal Railroad Administration is launching its own investigation as well.
Amtrak has deferred future comment on the incident to the NTSB.