July 2021
The July 2021 issue of Trains Magazine.
Featured
In this Issue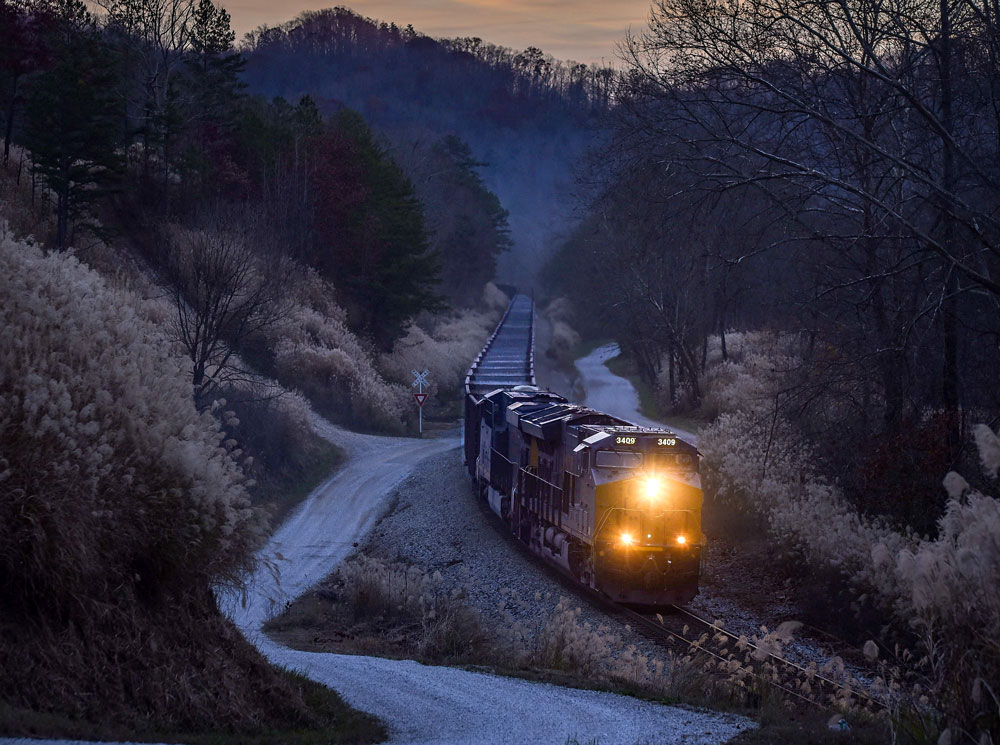 Dark days for CSX's CV sub
Where 50 coal trains a day once ran in Kentucky's Cumberland Valley, now a handful move east of Corbin, Ky.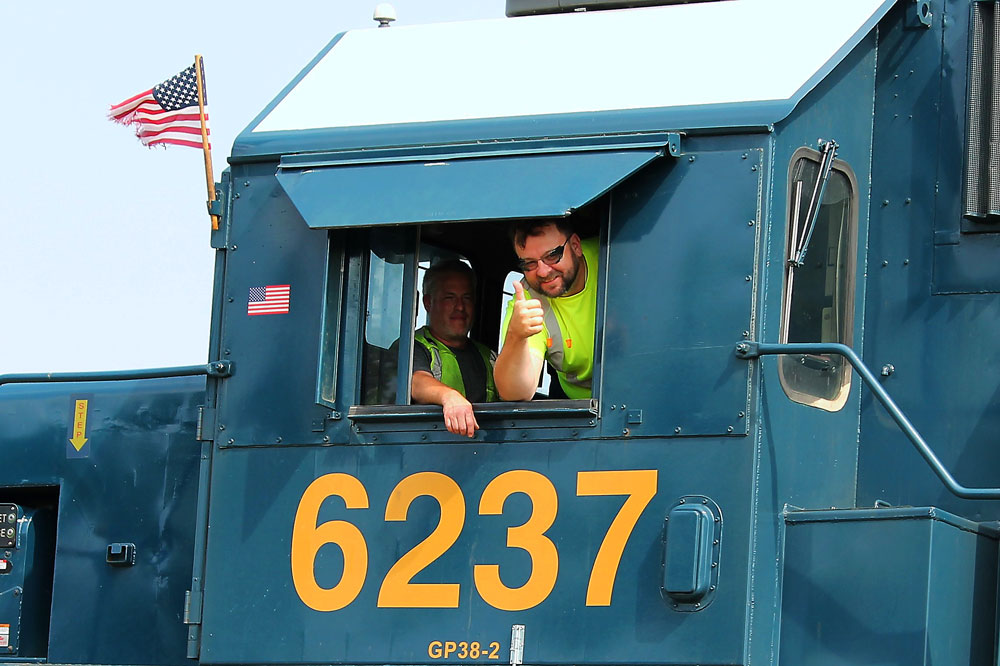 Disappearing railroaders
Spurred by PSR, the third wave of cutbacks wipes out the equivalent of an entire Class I railroad workforce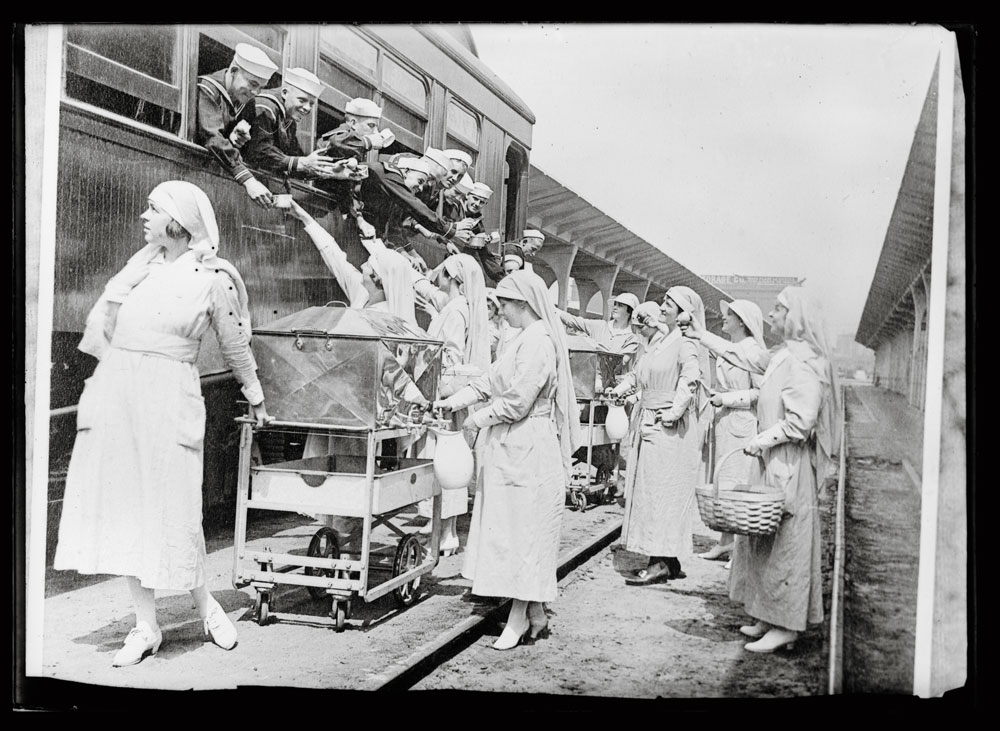 The railcars that fought a pandemic
In 1918, rolling Red Cross laboratories helped battle the spread of influenza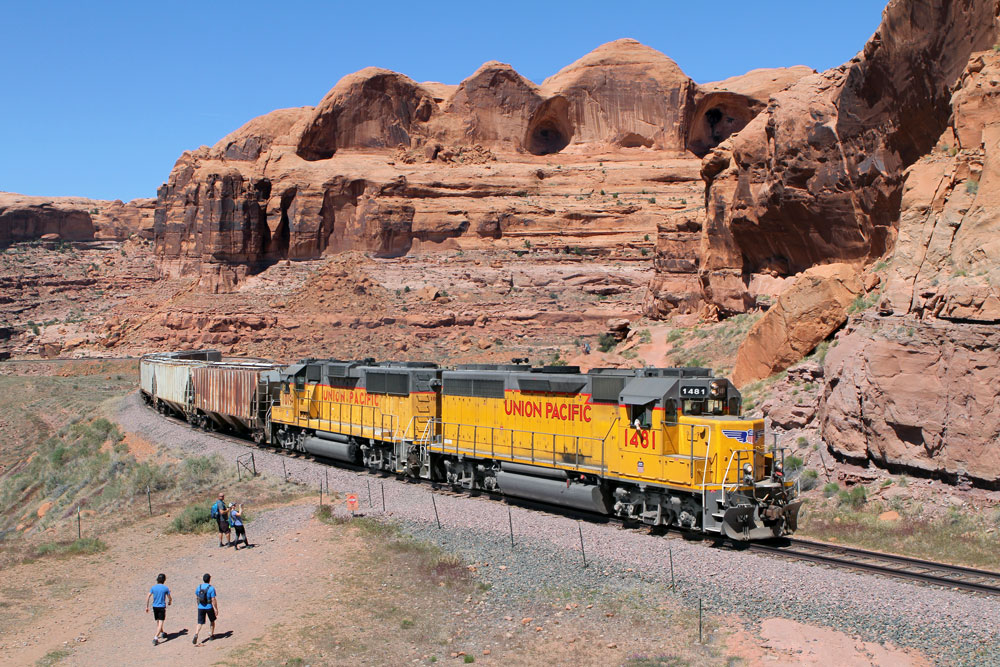 Sandstone spectacular
Natural arches, slickrock, and red rock: Union Pacific's Potash Branch has scenery like no place on earth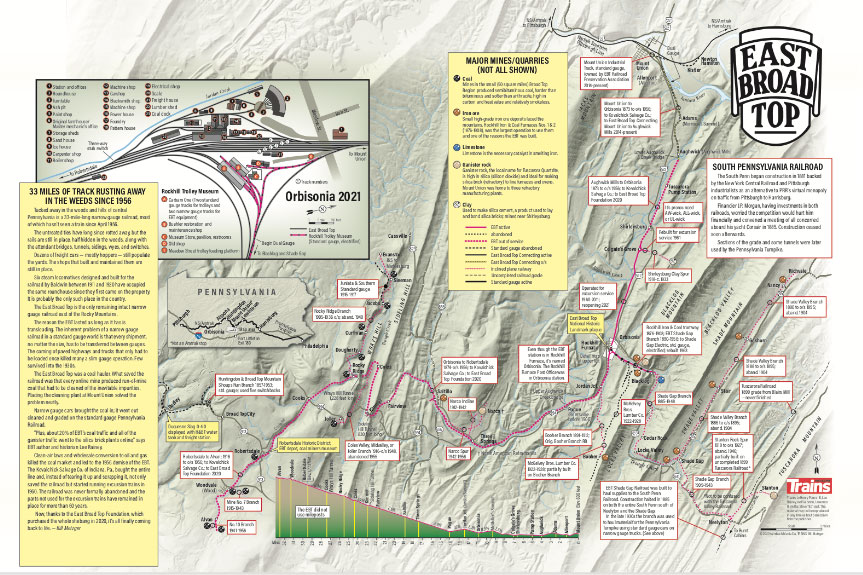 Map: East Broad Top rises again
New owners bring legendary Pennsylvania narrow gauge line back to life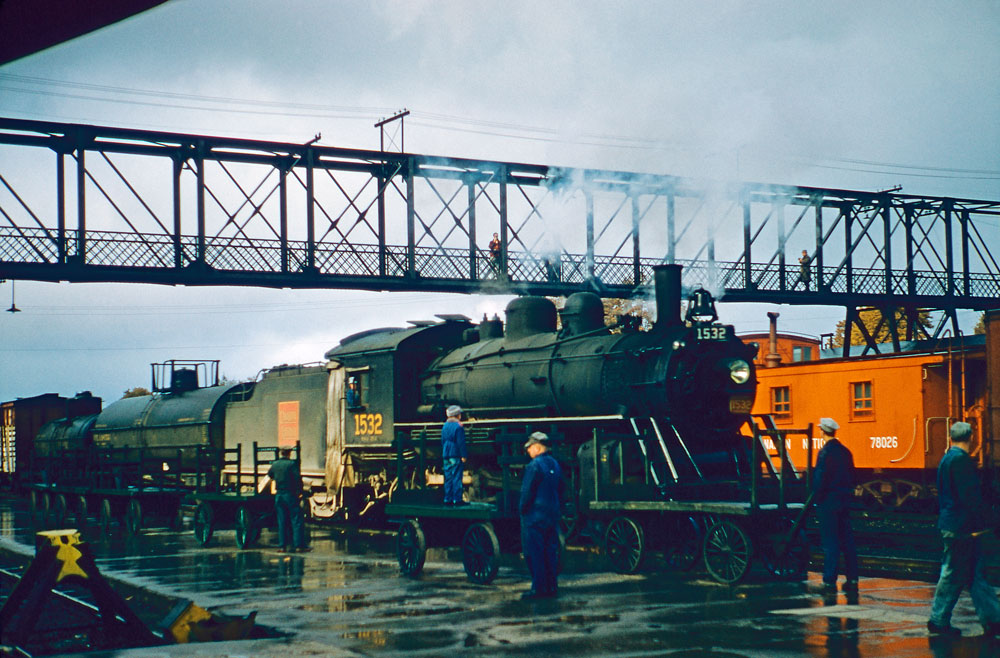 Gallery
A sneak peek at Trains' new 2022 daily calendar
In every issue
News p. 4
It's Canadian National vs. Canadian Pacific for KCS
Brian Solomon p. 8
Reflecting on a microcosm of dieselization: the significance and longevity of EMD's SD40
Bill Stephens p. 9
We need more Dutchtown Southerns: new railroad may be the future of carload traffic
Preservation p. 44
Mainline steam outlook for the second half of the year
Train-Watching p. 46
80 trains per day at Cordele, Ga., on NS, CSX, and HoG
Ask Trains p. 48
Do all distributed power units get the same commands from the head end?