August 2021
The August 2021 issue of Trains Magazine.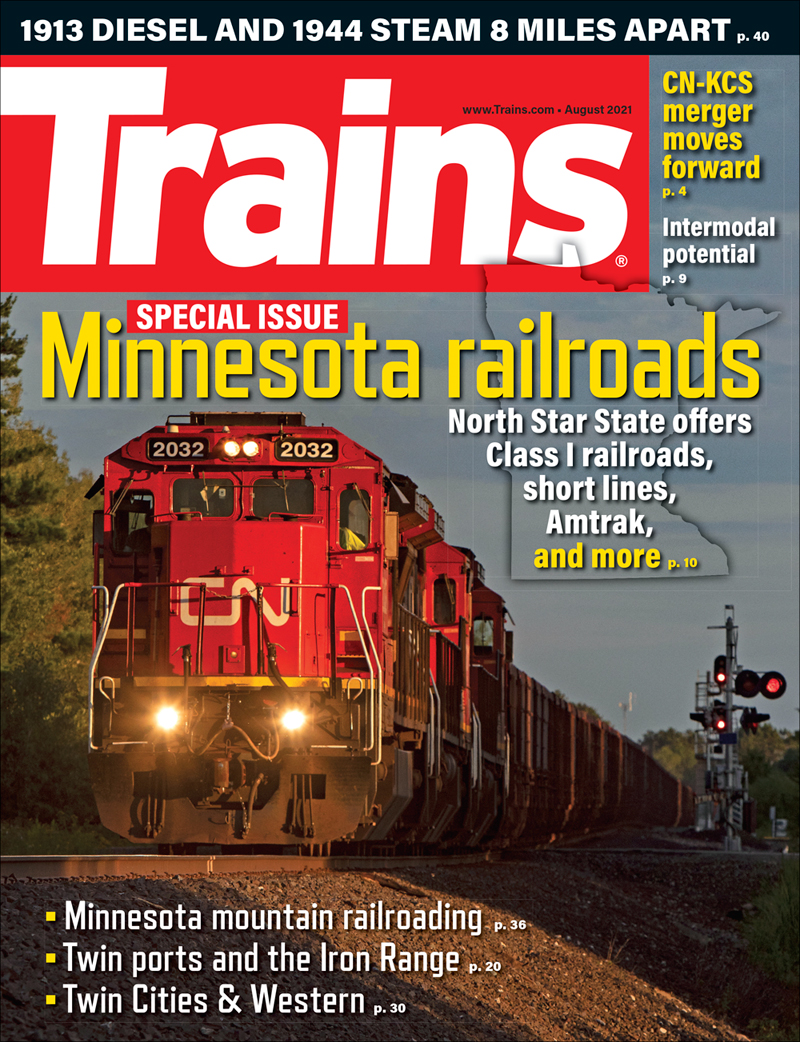 Featured
In this Issue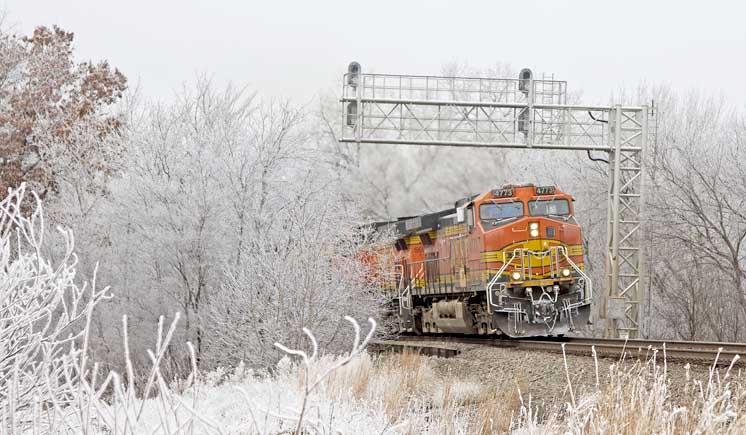 Rails to the North Star
Minnesota's railroads have changed but remain important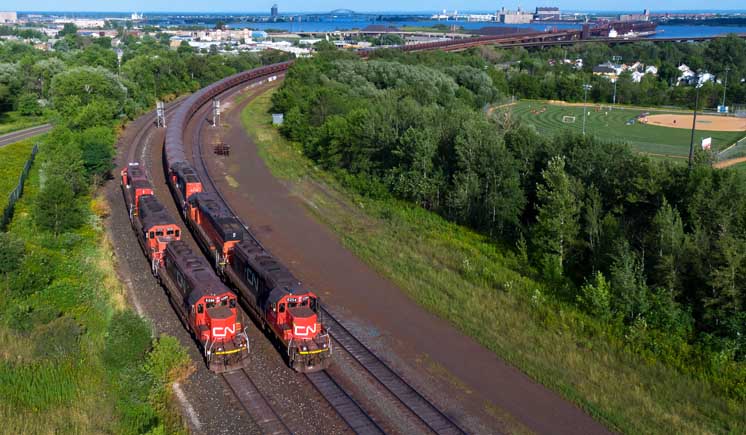 Minnesota's Arrowhead
Taconite, timber, and tourism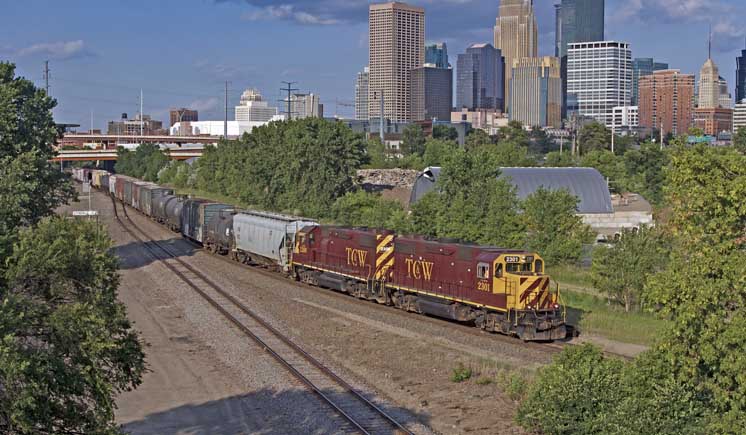 Twin Cities & Western revisited
Minnesota's largest short line celebrates 30 years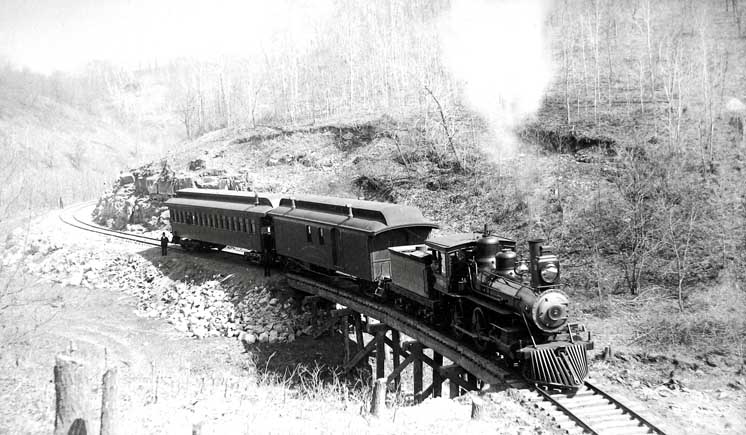 Mountain railroading in the prairies
Winona & Southwestern built a dramatic route to escape the Mississippi River valley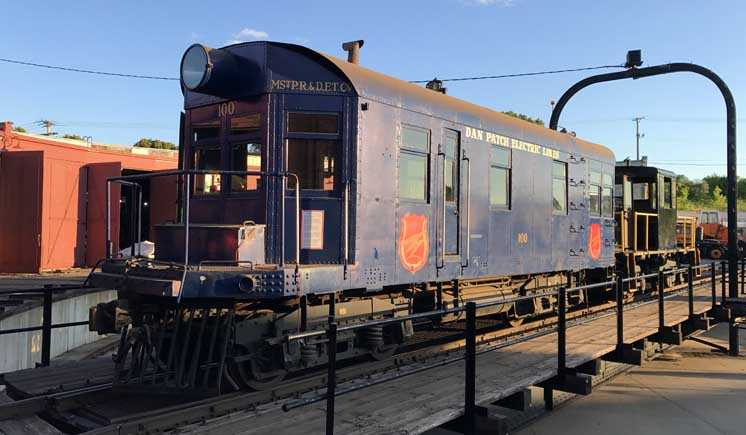 Eight miles to history
Significant diesel and steam locomotive history can be seen in the Twin Cities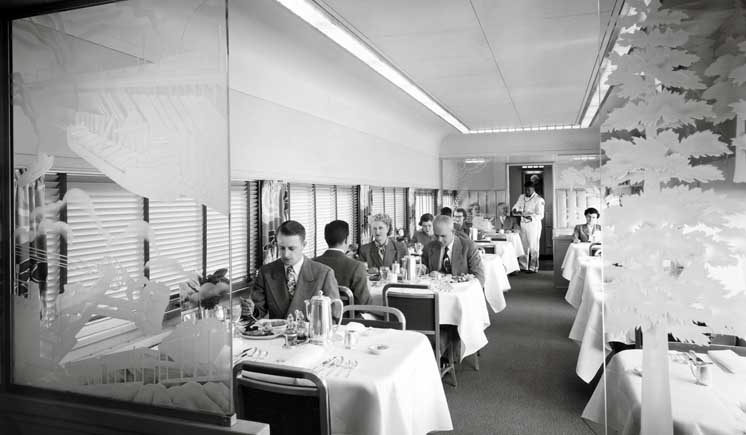 In My Own Words: A night on the Builder
When it came to seating in the dining car, the steward made a wise decision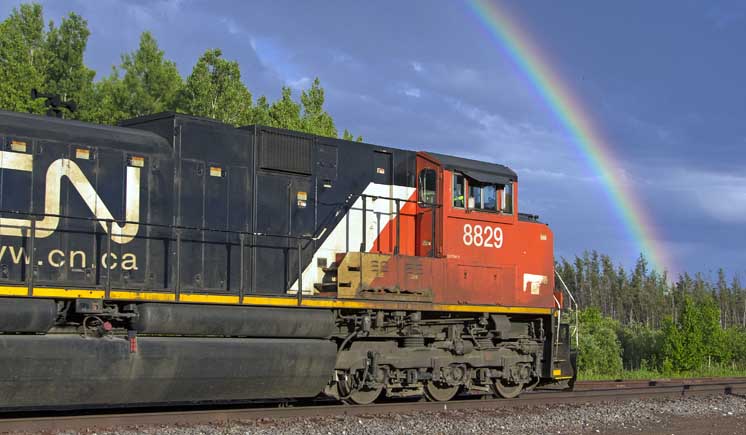 Gallery
In every issue
News p. 4
A matter of trust: Canadian National wins bidding war for Kansas City Southern
Brian Solomon p. 8
Crossover conundrum: The constraints of infrastructure costs
Bill Stephens p. 9
The intermodal no man's land: Can railroads ever tap the potential of watershed traffic?
Preservation p. 46
So you want to own a caboose?
Train-Watching p. 48
Short line: Northern Plains in Minnesota