East Broad Top
Poised for a long-anticipated rebirth, this 84-page special issue from Trains Magazine examines the history, locomotives, rolling stock, and miraculous comeback of the beloved narrow-gauge line.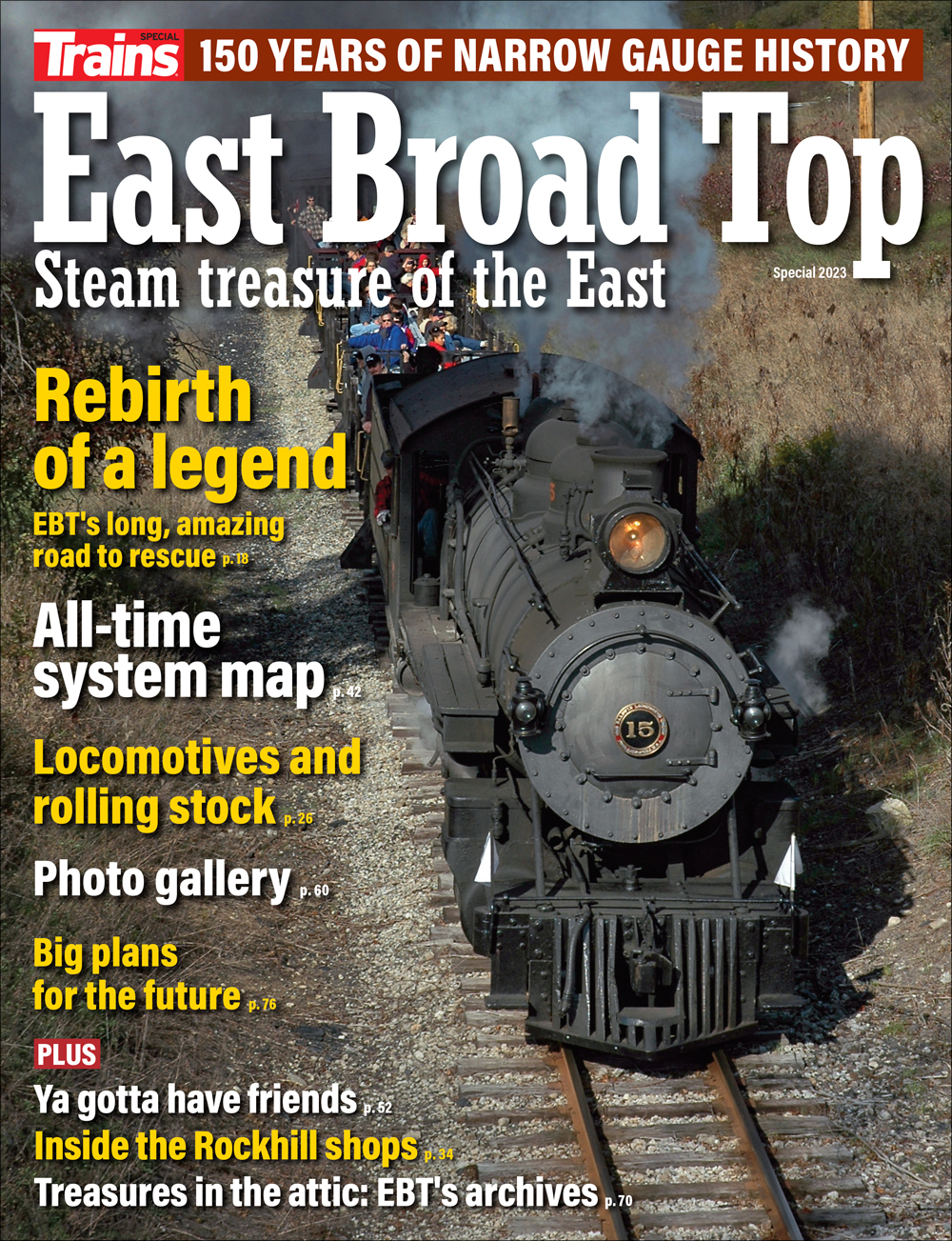 Featured
In this Issue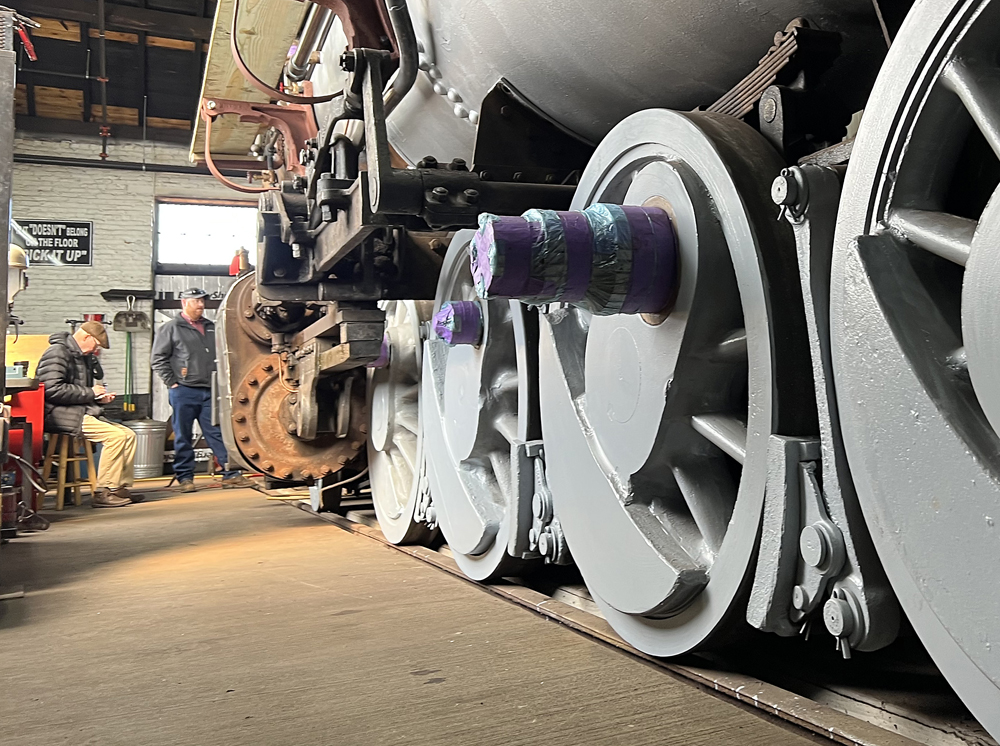 Preservation's latest impossible dream come true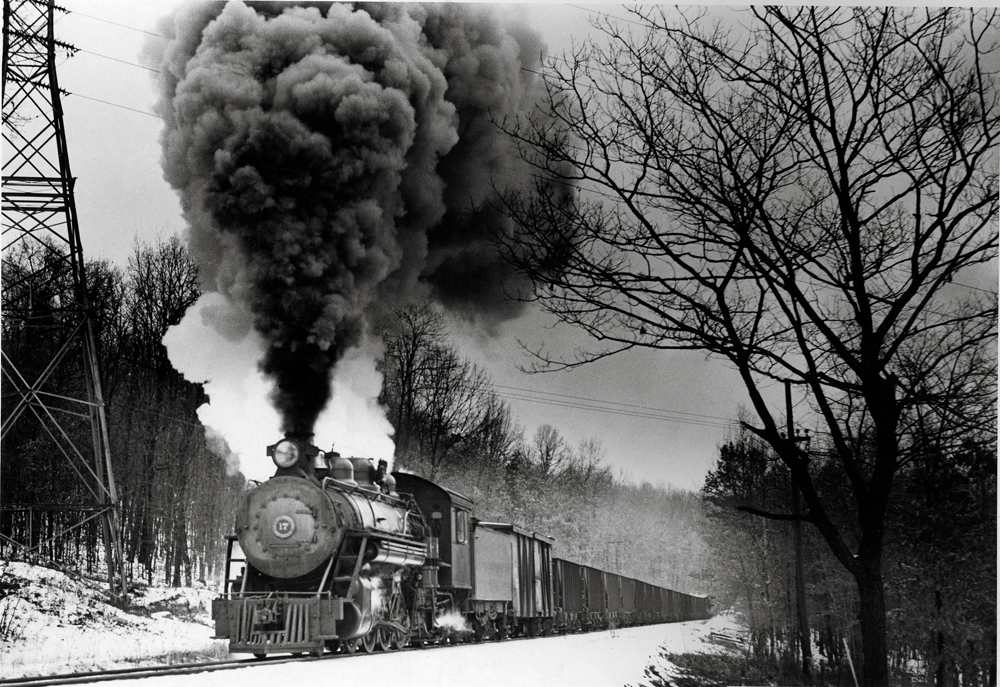 Pennsylvania's Narrow Gauge Survivor
A 1941 Trains article profiles the EBT 15 years before it ended common-carrier operations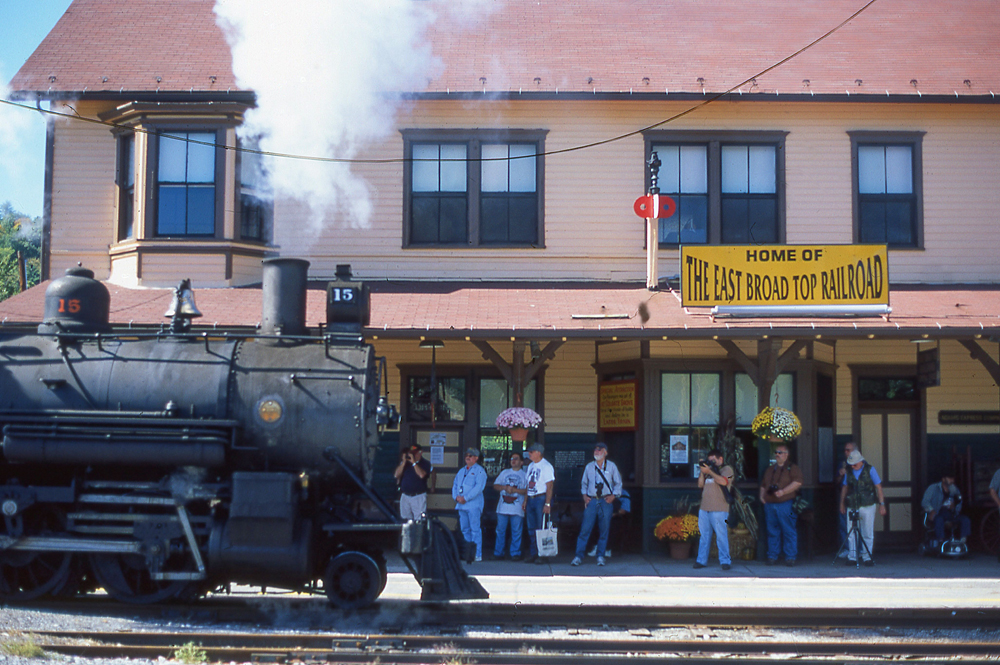 A Half Century of Tourist Trains
EBT has been a star of the preservation era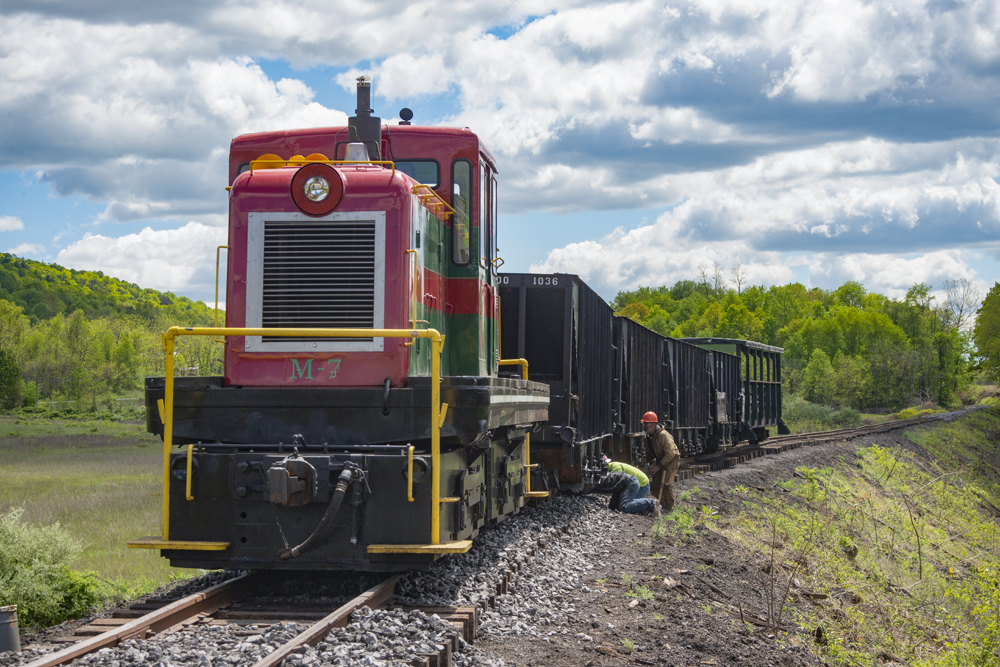 Restarting a Legend
How the EBT was reawakened in 2020
Mikados, Motor Cars, and Diesels
The power that keeps EBT moving
Backstage Wonderland
EBT's Rockhill Furnace shop complex is a complete early 20th-century industrial facility
Map: Treasure in the Mountains
150 years of EBT's main line and branches
Coaches and Combines, Hoppers and Dolly Vardens
An all-time round-up of EBT rolling stock
You Gotta Have Friends
EBT's volunteer support group marks 20 solid years of
restoration work
Photo Gallery
Images from EBT's common-carrier and tourist eras
Treasures in the Attic
Thousands of records, some from the road's earliest days, bring new dimensions to EBT history
EBT's Electric Neighbor
Rockhill Trolley Museum cars have plied the steam road's Shade Gap Branch for nearly 60 years
Big Plans for the Narrow Gauge
The Foundation and Friends look ahead to a bright future for a national treasure
The East Broad Top is the most comprehensive and up-to-date look at the rebirth of a legend. Get the behind the scenes information on this last major narrow gauge railroad in Eastern United States. Retrace the history, visit its shop complex at Orbisonia, Pa., and learn about the efforts it takes to bring a railroad back to life .