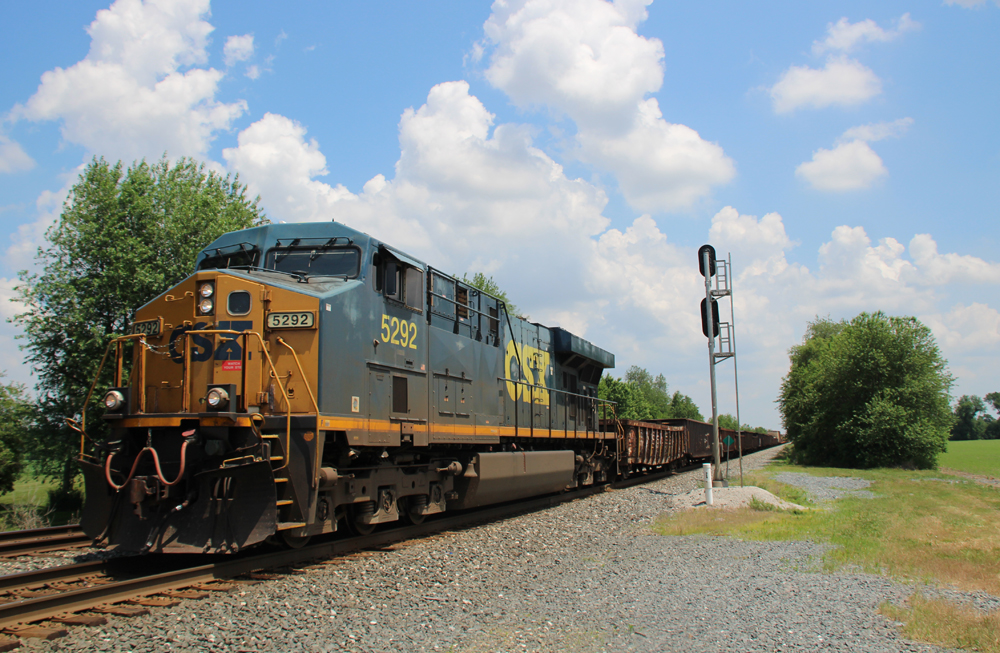 WASHINGTON — CSX Transportation has told federal regulators that it has improved service for chemical and fertilizer shippers, who had complained about widespread delays and congestion in a June letter to the Surface Transportation Board.
The American Chemistry Council, the trade group representing chemical producers, had asked the board to put CSX under additional oversight due to what one of its members called an "operations meltdown."
Chemical shippers said they had major service problems with CSX in the Gulf Coast and Southeast, particularly Atlanta; Mobile, Ala.; Jacksonville, Fla.; and at the New Orleans interchange with western railroads. They also cited problems with service on Norfolk Southern and Kansas City Southern, although not to the extent of the issues on CSX. [See "Chemical shippers cite widespread rail service problems …," Trains News Wire, June 9, 2021].
Problems on CSX included lengthy delays, cars delivered in bunches, cars dwelling for a week or more, and local service failures, the chemistry group says. A customer said transit times on one CSX route swelled by 150% over the prior three months. And several complained of reductions in local service.
The Fertilizer Institute, the trade group representing fertilizer producers, raised similar complaints in an earlier letter to the STB [see "Fertilizer shippers single out CSX …," News Wire, June 7, 2021].
CSX contacted shipper groups, customers
Arthur Adams Jr., CSX senior vice president of sales and marketing, said the railroad contacted the shipper groups immediately after receiving their letters and also reached out to members who are CSX customers.
"We solicited feedback on our service and followed up on any concerns from our customers," Adams wrote in a July 20 letter to the STB. "The vast majority are not indicating issues with CSX service and we continue to work directly with those who expressed concerns."
To handle a surge in volume – and catch up from the cancellation of conductor training classes last year during the height of the pandemic – CSX has stepped up hiring this year to eliminate crew shortages.
"While we have brought back nearly all of our furloughed employees already, our hiring program remains on track to on-board more than twice as many conductors as we hired in 2020, with an expectation of adding nearly 500 before year's end," Adams wrote.
CSX also made operational adjustments to bypass congested areas and worked with interchange partners to make gateways more fluid.
"Our recent STB metrics demonstrate the benefits of our efforts, as the average number of chemical and fertilizer cars held over 48 hours have been cut nearly in half since the first quarter," Adams wrote. "CSX expects our service performance to continue to improve."
CSX has made steady progress, Adams wrote, and recognizes more needs to be done.