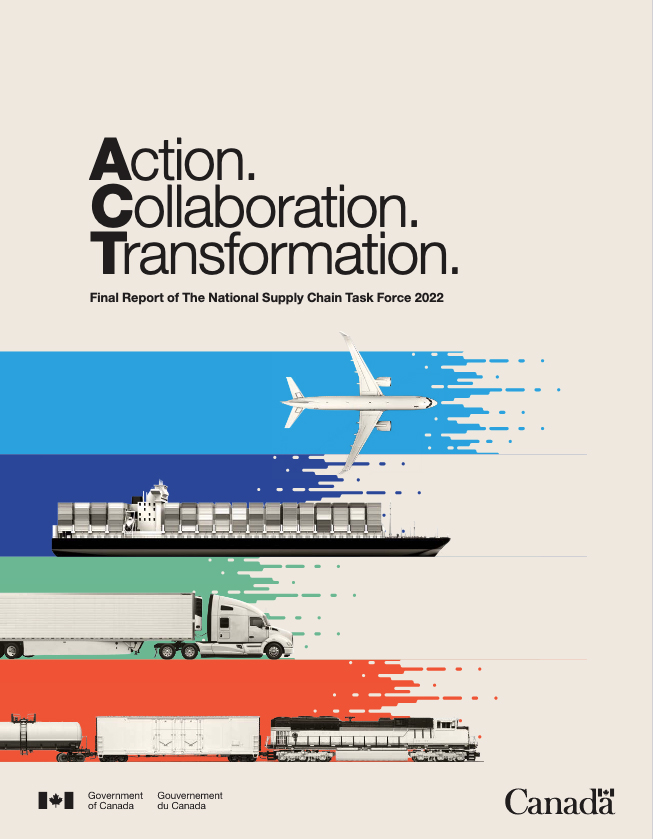 MISSISSAUGA, Ontario — Canada's National Supply Chain Task Force has called for moves to address port congestion and expansion of interswitching — often referred to as reciprocal switching in the United States — among a series of immediate recommendations to address congestion in the nation's supply chain.
In a final report issued Thursday, the task force — established earlier this year by Transportation Minister Omar Alghabra — also made eight long-term recommendations, among them creation of a government Supply Chain Office which would address issues reaching across federal departments.
"Over the past several months, I've met with a range of supply chain partners and discussed challenges and strategies for public and private sector collaboration to find innovative solutions to ease congestion throughout our supply chain," Alghabra said upon the report's release. "We continue our work to find answers to ensure Canada's supply chain remains efficient and reliable. I also wish to thank the National Supply Chain Task Force for their efforts over the last several months. The Task Force's final report will prove invaluable as Canada develops its National Supply Chain Strategy."
Among the report's recommendations to address port congestion are allowing containers to be moved inland for customs clearance, with the government subsidizing costs of such moves until congestion is relieved, and regulatory action including "severe penalties" for importers who leave a container at port for longer than five days.
The report also calls for addressing labor shortages through a series of moves including expansion of programs to attract Indigenous workers and other under-represented populations; possible expansion of Canada's Temporary Foreign Worker program, and expedited refugee and immigration population for individuals with experience or eligibility to work in transportation-related businesses.
Along with creation of the Supply Chain Office, long-term recommendations include development of a digital data structure to increase supply chain visibility; revising the mandate and structure of the Canadian Transportation Agency, the national regulatory body of the transporation system; moves to protect transportation corridors and border crossings from disruptions, be they from natural disasters, or human actions such as blockades or labor disputes; and working with the U.S. and Canada's provinces for reciprocal recognition of regulations and policies across borders and provincial boundaries.
The task force was chaired by Louise Yako, former CEO of the BC Trucking Association, and Jean Gattuso, president of fruit, juice, and vegetable company Lassonde Industries. Among its members was Shuana McMillan, who spent eight years at Canadian National, most recently as assistant vice president, sales & industrial products.
In a statement, Yako and Gattuso thanked Alghabra for "having provided us an opportunity to consult with industry representatives from across the country to gain an in-depth perspective of Canada's supply chain priorities. We hope the National Supply Chain Task Force's Final Report will guide conversations and collaborations that will lead to an improved national transportation supply chain."
The full 56-page report is available here.