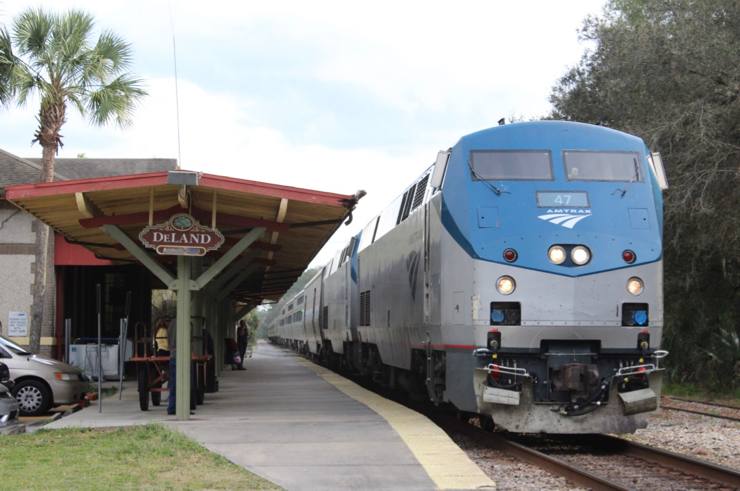 WASHINGTON — The Federal Railroad Administration's release this week of its "Metrics and Minimum Standards for Intercity Passenger Rail Service" will require a revamp of virtually all U.S. intercity passenger train schedules, as well as operating agreements between Amtrak and its host railroads.
That was the plan all along, according to FRA Administrator Ron Batory.
He tells Trains News Wire, "We attempted to come up with a rule that encourages Amtrak and the host railroads to do what they are supposed to do — negotiate schedules with each other in good faith on behalf of their respective customers — [and] then they'll never have to look at the rule. If they administer what's in the rule, it should keep them away from the Surface Transportation Board and from the courthouse steps."
The regulation asks both parties to come up with mutually achievable schedules that will deliver passengers to their destinations within 15 minutes of a train's designated arrival time [see "FRA publishes final rule setting Amtrak performance standards for host railroads," Trains News Wire, Nov. 16, 2020].
The performance metric does not simply measure punctuality but also the number of passengers affected. The figure for a calendar quarter weighs the number of passenger who arrive at each station on time and those who don't. If less than 80% of the passengers arrive on time in two consecutive quarters, the Surface Transportation Board may launch an investigation as to why the host railroad allowed the situation to occur.
Current schedules for most long-distance trains and many corridor operations are decades old, and derive from operating realities that predate today's slimmed-down physical plant and 2-mile-long freight trains.
Schedules have not been renegotiated primarily because of nearly continuous court challenges to the original on-time performance measures required by the Passenger Rail Investment and Improvement Act of 2008. The process creating those rules was deemed unconstitutional, but the U.S. Supreme Court affirmed the FRA's authority to establish a new yardstick.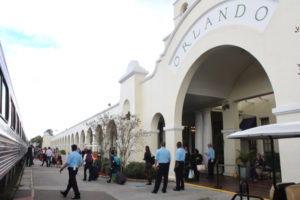 Existing schedules have "recovery time," or padding, inserted before a train is scheduled to arrive at an endpoint or mid-route checkpoint where, whether a train is late, will determine if the host qualifies for financial incentives. The new FRA rules defining "on-time" based on customer arrivals means station times will likely need to be "restrung" to maximize the number of passengers who arrive on time.
Three terms — "certified," "disputed," and "uncertified" — are a significant part of FRA's rule.
A certified schedule is one agreed to by all parties. It would end questions about willful dispatching delays — the basis of previous Amtrak litigation against Canadian National and Norfolk Southern — unless the STB is forced to investigate. Operating agreements between Amtrak and its host railroads will reman proprietary, but those details are up to the two parties once they decide on new schedules.
Batory adds, "We learned from the public comments that came in loud and clear — not from Amtrak or the freight railroads, but from state departments of transportation, elected and appointed government officials, advocacy groups, and the STB — that you have to have good reliable schedules."
If Amtrak and the host railroad can't agree on a schedule, it is "disputed" if one entity seeks specific changes, or "uncertified" if it is published but neither side can agree on adjustments.
Any result other than a certified outcome requires explanations at the top of the organizations involved. The CEOs of Amtrak and the host railroad are required to provide written explanations to:
— Each U.S. Senator and House member in every state served by the train;
— The chairman and ranking member of the relevant House and Senate transportation and appropriation committees;
— The U.S. Secretary of Transportation; and
— The chairman of the Surface Transportation Board.
The letter must explain in detail what "specific components" are in dispute and provide a plan to resolve the disagreements, as well as a target date when that might happen. Presumably this would involve a plan for use of an outside mediator, if it comes to that.
Reading between the lines, however, the rule is clearly designed to put pressure on the negotiators to come to an agreement without involving their top boss.
Certified schedules are to become effective on July 1, 2021. Until then, we'll see how the process unfolds.