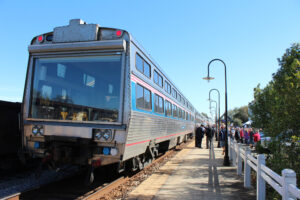 WASHINGTON – The Department of Justice announced that Amtrak will pay over $2 million to more than 1,500 individuals who experienced disability discrimination while traveling or attempting to travel by train. The payments were part of a settlement agreement reached on Dec. 2, 2020, to resolve the United States' determination that Amtrak failed for over a decade to make existing stations in its system accessible to people with disabilities, including those who use wheelchairs, as required by the Americans with Disabilities Act. The payments follow a year-long process to identify victims of that discrimination. More than 1,500 people are receiving compensation. The action was brought by the Disability Rights Section of the Justice Department's Civil Rights Division.
The December 2020 agreement requires Amtrak to make its system accessible, prioritizing stations with the most significant barriers to access. In the next nine years, Amtrak is required to complete designs to make at least 135 of its existing stations accessible, complete construction at 90 of those stations, and begin construction at 45 more. Amtrak will also train staff on ADA requirements and implement an improved process for accepting and handling ADA complaints.
Amtrak recently established an Office of the Vice President of Stations, Properties & Accessibility to coordinate its compliance with the ADA.