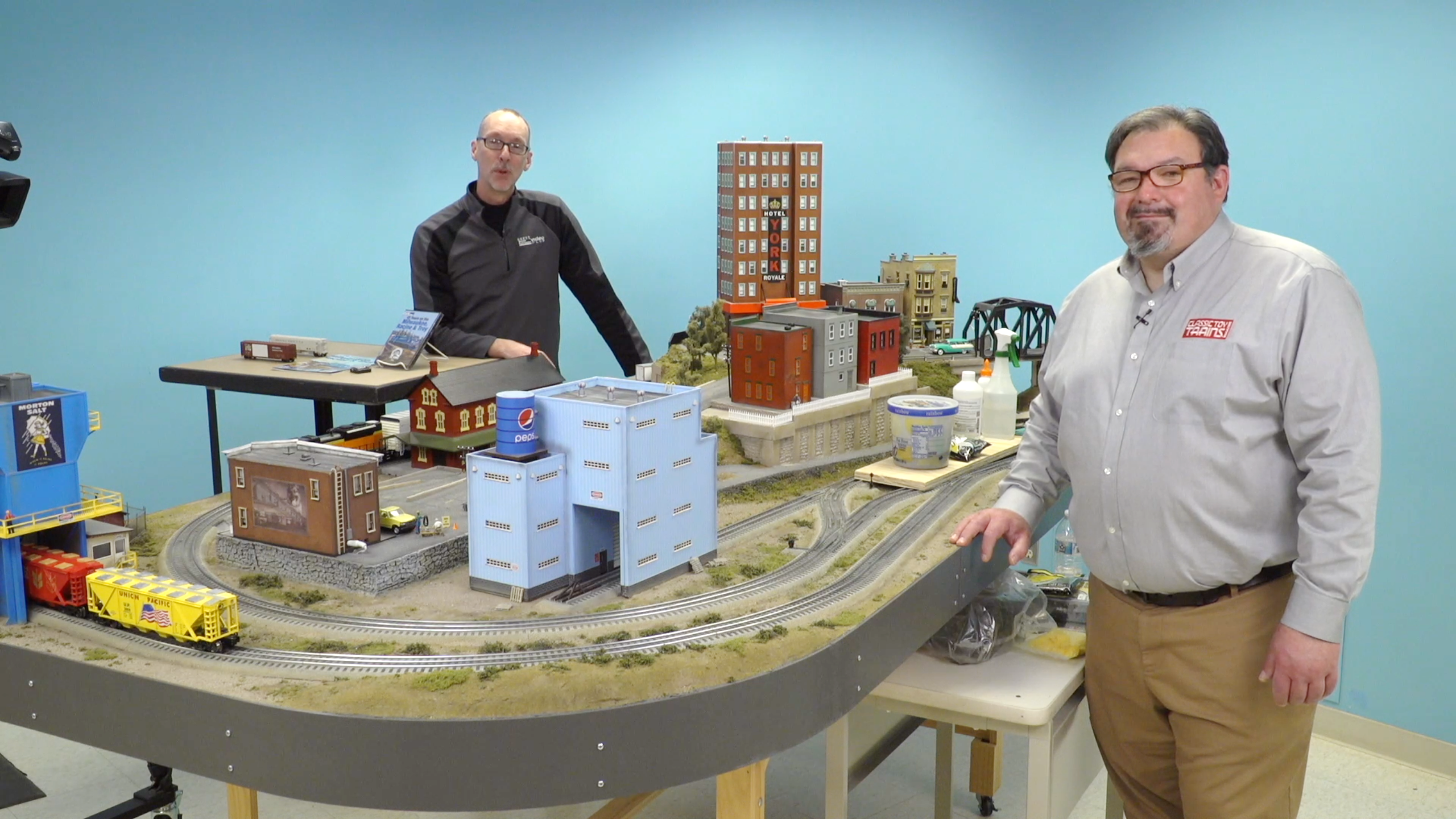 WAUKESHA, Wis. — The humble train show may be the next institution a global pandemic transforms.
One visible sign of that transformation in-progress is the World's Greatest Hobby Online virtual train show held April 17 — in part because Covid-19 precautions have delayed or cancelled most public events for the past 12 months.
Virtual train show organizers say they are enthusiastic about the digital experience they created. More than 10,000 registered attendees visited virtual booths and spoke with vendors during the approximately 7-hour event.
"Just as [retailers, such as Kohl's] are having to evolve and change…, so too must trade shows," says Karen Formico, Walthers' marketing vice president. The national hobby supplier had a virtual booth at the show and is a sponsor of the World's Great Hobby organization. "I think that's where the future of WGH shows and trade shows find themselves," Formico says.
Overall, Formico says she was pleased with the turnout and the experience which helped her company connect with customers who might have attended an in-person train show. More importantly, she thinks the virtual show reached enthusiasts in rural areas or places in-person shows might not visit.
"There's something to be said for reaching all of these people who can't attend a trade show," she says.
The virtual train show began Saturday, April 17, at Noon, Eastern time and lasted through 7 p.m. Admission was free and attendees were able to come and go as they pleased using chat rooms to speak with vendors, watching live video presentations at specified times or pre-recorded videos on demand. And similar to live train shows, vendors offered show-only specials.
In a note to vendors after the event, World's Greatest Hobby Online organizer Dave Swanson wrote that about 1,500 to 2,500 people viewed keynote addresses during the conference while virtual vendor booths saw attendance of between 1,000 and 2,000 during the day.
"I believe we have built a technical architecture and infrastructure that can support up to 100,000 attendees. I do not believe the technical challenges will be our future challenges," Swanson tells Model Railroader. "The future challenges will center on creating content that people want to see in a train show including better incorporating the buying and selling aspects of physical shows into the virtual show."
Kalmbach Media, the parent company of Model Railroader, is a World's Greatest Hobby sponsor and had a booth at the show. Kalmbach Video Producer Kent Johnson says that live videos featuring Kalmbach editors show how much fun the hobby can be.
But there is still room for improvement. Johnson says a pre-arranged show schedule of announcements from booth hosts or manufacturers would be helpful for visitors and vendors alike and that a full booth at a traditional show would have shown customers "the true nature" of products available with full books and videos on display. Formico says that personal one-on-one conversations didn't happen — at least the way they might at in-person shows, and that visitors tended to spend more time on pre-recorded video than live presentations.
Despite drawbacks, there's agreement that the show was successful.
"Anytime you can get more than 10,000 pairs of eyes on numerous brands will always be a winning scenario," Johnson says.
Content from the World's Greatest Hobby Online show is expected to be available for viewing in May at GreatestHobby.com.