What was your first train set (or locomotive)?
Meet Jason Shron: My first train set was a Tyco "Canadiana" set with an Alco C430 decorated in a fantasy Canadian paint scheme. This was soon joined by the Tyco Freight Unloading Boxcar and the Life-Like Operating Logging Mill. In 1979, when I was 4 years old, my father, brother, and I started out with a 4 x 8-foot sheet of plywood covered with grass mat in our basement. After we moved to a new house in 1981, we started work on an L-shaped 9 x 12-foot layout with more realistic scenery and landforms. We still found a way to include the logging mill and boxcar unloading facility! They were a lot of fun and lasted through the 1980s.
Describe your model railroading philosophy in 6 words.
Your hobby should bring you joy.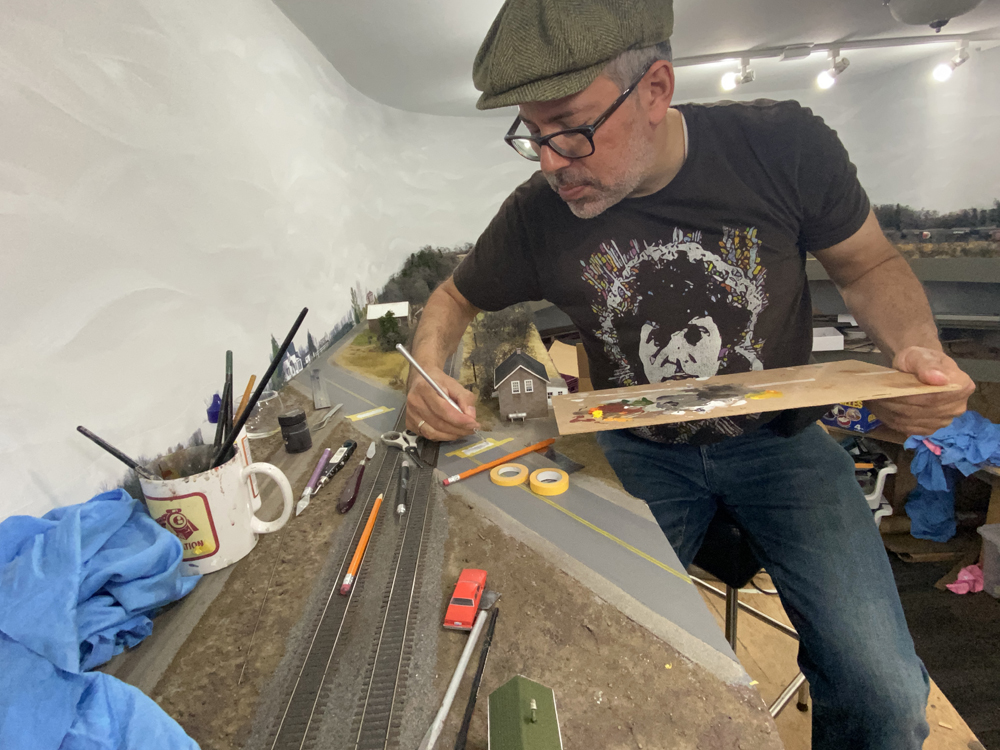 What has been your biggest modeling success?
My biggest modeling success was Kingston Station. Kingston is the roughly halfway point between Toronto and Montreal, and I have fond memories of passing through Kingston on my favorite train, the United Aircraft TurboTrain, when I was a kid.
I had a simple floor plan provided by VIA Rail Canada and I took on-site measurements of the (heavily modified) station building. Using vintage photographs, I designed the building as it looked in 1980 and cut the parts on my laser engraver. I went to town on this model, including a complete interior with passengers, ticket office, payphones, signage and even a 19th-century clock behind the ticket office window. You can't see most of the detail from the layout aisle, but I know it's there.
I feel that I've perfectly captured the feeling of Kingston in late fall 1980 and recreated my memories beautifully.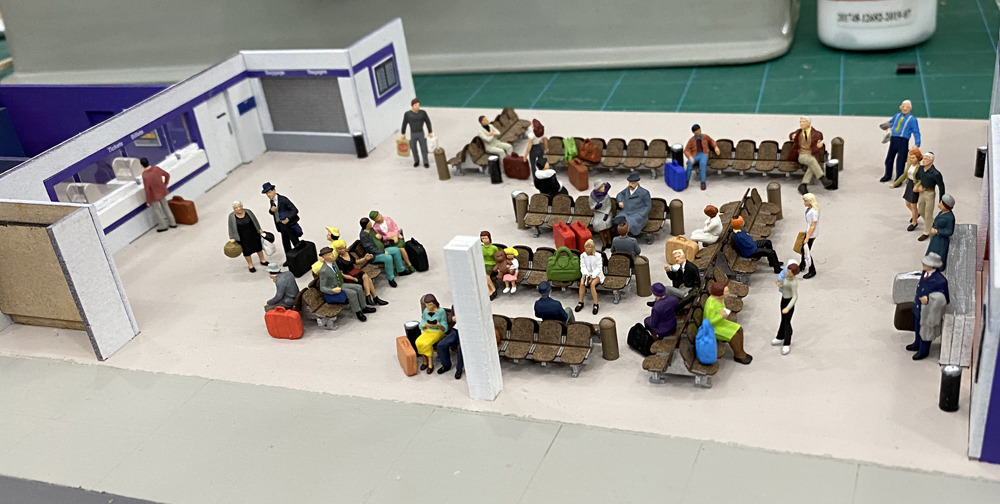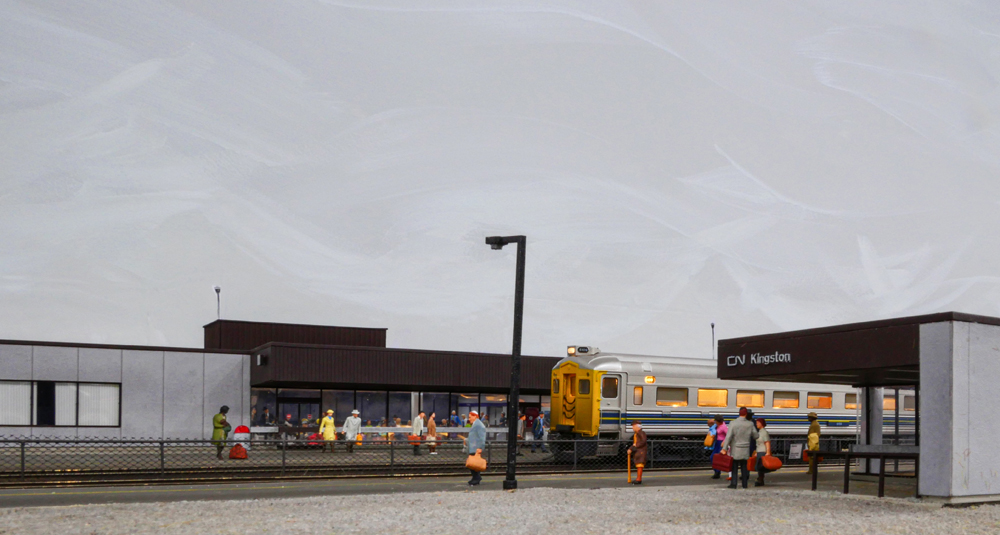 What was your biggest modeling mistake?
I made a couple of big mistakes with my benchwork. The first mistake was that I used 3/8" plywood rather than 3/4″ plywood for my subroadbed. Even though the joists are 12" apart, the 3/8" plywood is too flexible, and it was difficult to make the subroadbed level.
The second mistake is that I raised my subroadbed on risers, including flat areas like yards and stations. When I started building scenery, I realized that some scenes really are flat and don't need massive embankments on either side of the mainline. I've ripped out almost 20 feet of benchwork surface and track and rebuilt it using sheets of plywood. Were I to build my layout again, I would be sure to look closely at prototype photos of the areas I'm modeling and only use raised subroadbed in appropriate places.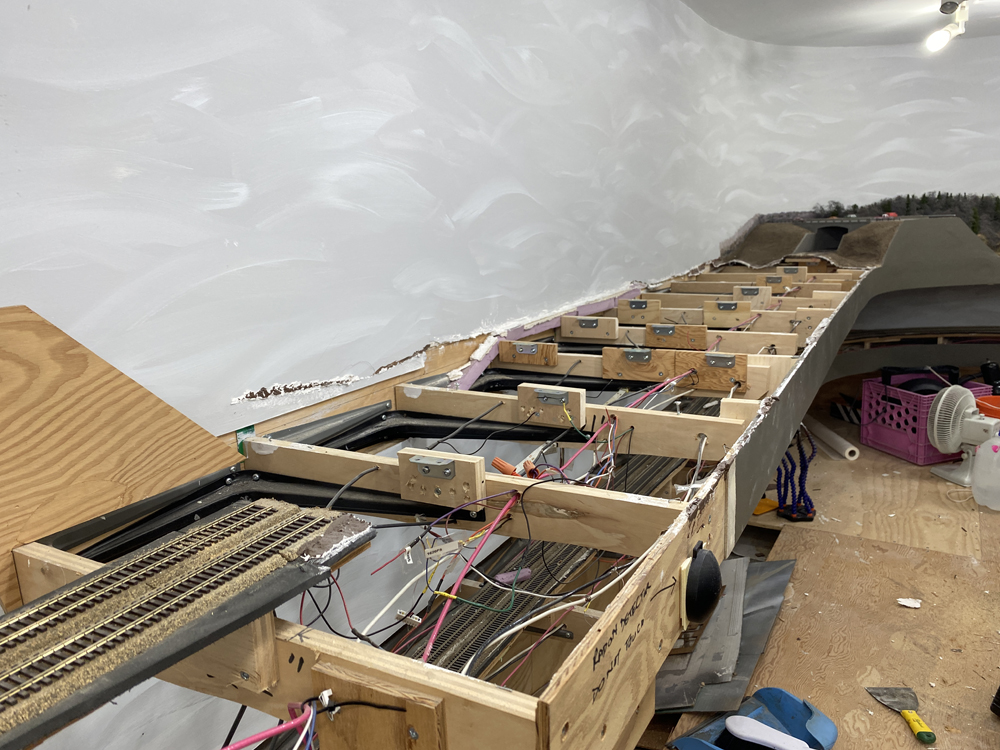 What's your least favorite modeling task?
Installing switch machines, whether it's a Tortoise or a RailCrew. Because I have a multi-deck layout, I need to contort my body into all sorts of shapes in order to get my tools and line of sight where I need them to be. The only time I lose my cool while building my layout is when I've spent two hours with my body twisted like a drill trying to install a switch machine and the control rod again falls to the layout room floor.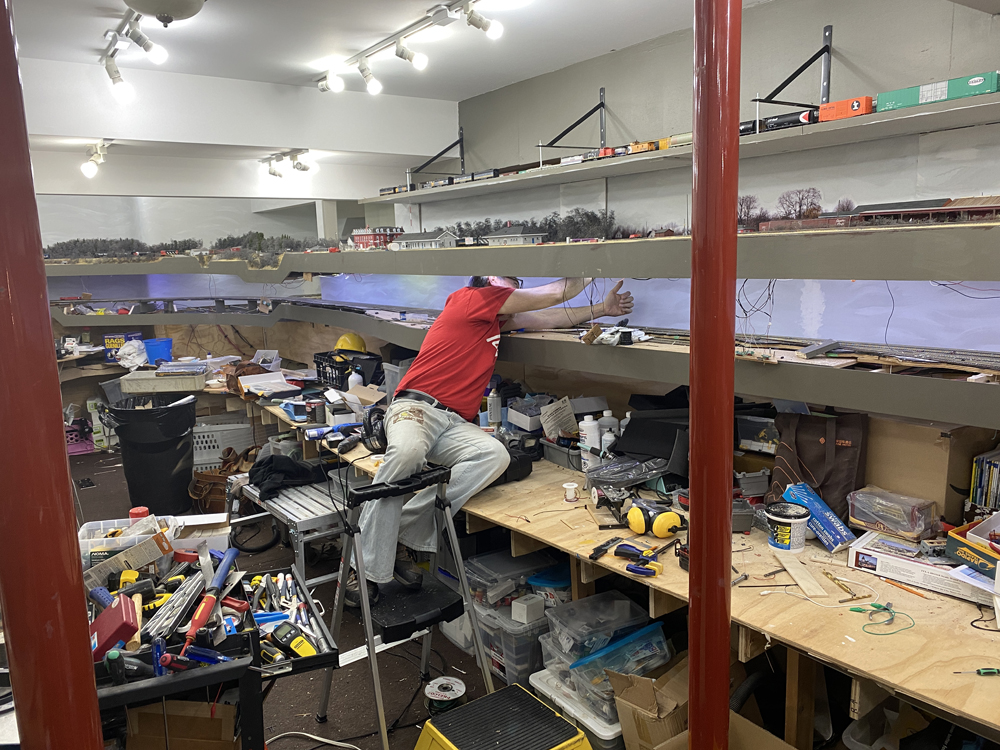 What project(s) have you been working on recently?
I've just about completed a scene in eastern Ontario called Yonge Mills. I've always taken note of Yonge Mills when going through it on the train, as the local cemetery crosses the mainline. I've re-created that scene on my layout. Trains don't do much there – they just fly through at track speed, whistling for the crossing. But these scenes help create a sense of time and place.
What advice would you give to a new hobbyist?
This hobby is supposed to be fun. Don't ever feel pressure to complete any project to a specific deadline or in a certain way. If you're not having fun or the hobby is giving you anxiety, try a different area of the hobby, or maybe recognize that now is not the time in your life for you to be involved in this hobby.
Don't try and build all your benchwork and track and then start on scenery. Take some time to do scenery and build structures as you go, so the variety keeps you interested.
If you find that one aspect of construction, such as benchwork or wiring, is causing you insurmountable problems, consider outsourcing that one aspect to friends or a professional so you can keep having fun.
If someone criticizes your modeling efforts, that's their problem, not yours. Find other people to spend time with. There's no wrong way to be a model railroader.
Never be afraid to go back and do something over. The time you spent building it the first time was not wasted. It was the experience you needed to recognize that there is a better way.
See more of Jason's layout
Jason Shron's HO scale Kingston Sub was featured in the June 2022 Model Railroader.
Watch a video of his Kingston Sub layout.
Download a desktop wallpaper image from his layout.
Learn more about Jason's company, Rapido Trains Inc.