One model manufacturer is "gearing" customers up for a new HO Scale Shay steam locomotive to come to market in 2022.
United Kingdom-based KR Models Ltd. released product sample pictures and a test-run video recently which show the company's version of the classic logging locomotive moving forward and reversing on YouTube.
According to an advertisement in the December 2021 issue of Model Railroader, the model is based on Lima's Class B 50-ton two-truck Shay first built in 1884.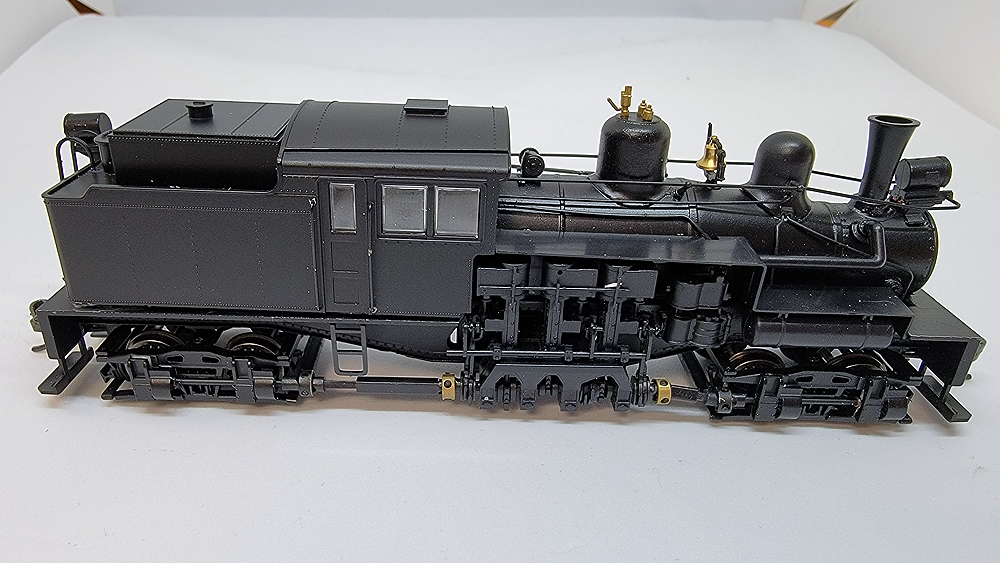 Shay locomotives are based on the designs of Ephraim Shay for a steam locomotive that converts energy from steam into mechanical energy that turns gears, that turn the locomotives' flanged wheels. Shay locomotives were the most widely manufactured and used geared steam locomotives in the world and used on railroads where high adhesion was needed — particularly on logging, mining, and industrial lines.
Finished models are expected to have ESU LokSound V5 sound decoders; cast chassis; working external valve gear and drives shafts, and working directional lamps, front and rear.
Potential customer can show interest in one of six variants: Arcata No. 7; West Side Lumber Co. No. 6; Canadian Pacific No. 111; Merrill & Ring Lumber Co. No. 3; Southwestern Portland Cement Co. No. 12; Sugar Pine Lumber Co. No. 10; and undecorated, un-numbered, painted black.
DCC Ready models are priced at $299. DCC Fitted are $339 and DCC with Sound models are $449.
More information is available from KR Models' website.