Garage detail kit no. 2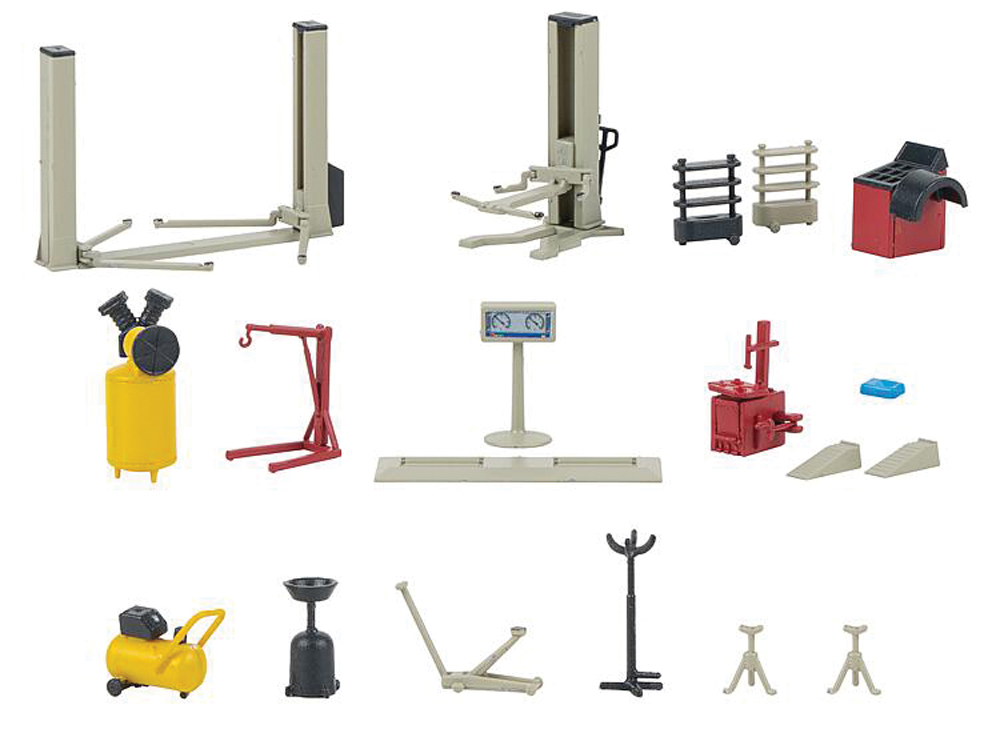 Scale: HO (1:87.1)
Price: $29.98
Manufacturer: Wm. K. Walthers Inc., 5601 W. Florist Ave., Milwaukee, WI 53218, 414-527-0770, walthers.com
Garage detail kit no. 2 features:
20-piece set includes two lifts, jack stands, ramps, and tool carts; portable lift table; wheel balancing machine; tire changer; upright air compressor; portable air compressor; engine hoist; dynamometer and readout; waste oil drain tank; low profile drain pan; under hoist support; and floor jack
Can be expanded with garage detail kit no. 1 (no. 933-4167, sold separately)
Illustrated instructions
Parts shown assembled, painted, and weathered
Expected delivery: July 2022
News & Products is a regular feature of Trains.com for model railroad operators and builders to get the latest information about locomotives, freight cars, passenger cars, tools, track, and more. Model railroad product news may include HO, N, O, S, and Z scales. Product release dates and prices will vary according to each manufacturer.
If you are a manufacturer and have new product releases, please email Senior Editor Cody Grivno at cgrivno@kalmbach.com for more information. Click the following link to view more News & Products.