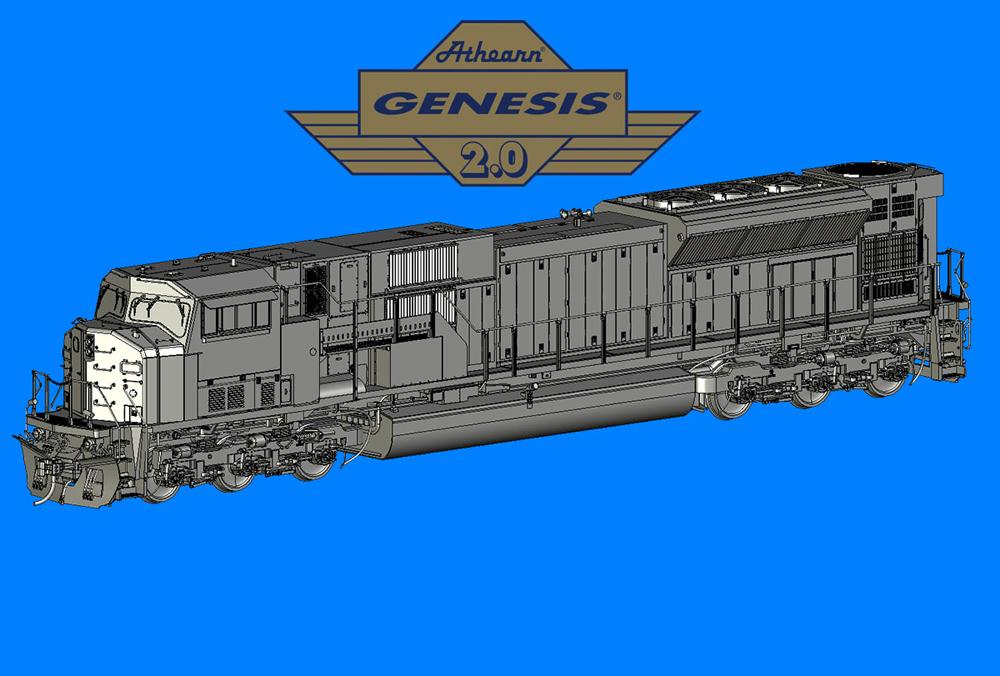 Athearn made a big splash recently by announcing three newly tooled HO scale models for its Genesis family of products. A General Electric AC4400CW and an Electro-Motive Division SD90MAC will be added to the Genesis 2.0 product line. Surfliner bi-level intercity cars will be in the original Genesis line.
The SD90MAC is based on an early production prototype that had a 16-710G3-ES diesel engine. The engine compartment is different than that on the SD90MAC-H Athearn previously released. The six-axle road unit will have see-through steps and light-emitting-diode lighting, including illuminated number boxes and ground lights. The model will be offered with and without a SoundTraxx Tsunami2 sound decoder.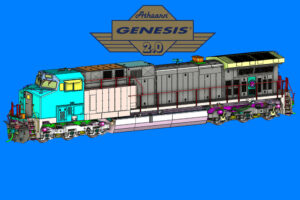 The General Electric AC4400CW will have see-through steps; separate, factory-applied detail parts; and Genesis 2.0 lighting functions.
The final products announced were Surfliner bi-level intercity cars. The models, which will be offered with and without sound, will have prototype-specific details to match the era of the paint scheme as well as interior and exterior lighting. Sound-equipped models will have cube-type speakers and a decoder similar to that used on Genesis-series cabooses. The cab cars will have horn and bell sound effects; additional sound effects are being planned.
"We are very excited by these releases, as they were all highly requested by our fans," said James Wiggin, associate brand manager for Athearn Trains.
Road names, additional details, pricing, and release dates will be announced in the coming months. Customers with road name suggestions, prototype photos, and additional information are encouraged to contact Athearn via e-mail at athearn-productsuggestions@athearn.com.
For updates on all three projects, visit athearn.com.