Weathering structures with drybrushing: Drybrushing is one of the easier weathering techniques in modeling. I've used this technique for years on structure roofs, such as this HO scale motor car/work shed produced for the Northern Pacific Ry. Historical Society. However, I've also used drybrushing successfully to weather locomotive truck sideframes (covered in the April 2010 issue of Model Railroader) and on freight car roofs.
To drybrush, simply pick up a little paint on a brush, remove all but a trace amount, and gently brush it over the model. For example, I wanted to make the simulated tar paper roof on the shed look faded. After preparing a brush with Polly Scale L&N Gray, I began drybrushing. You'll notice that I'm keeping the brushstrokes parallel to the seams in the roofing material. Avoid wavy lines or those that don't follow natural contours of the model.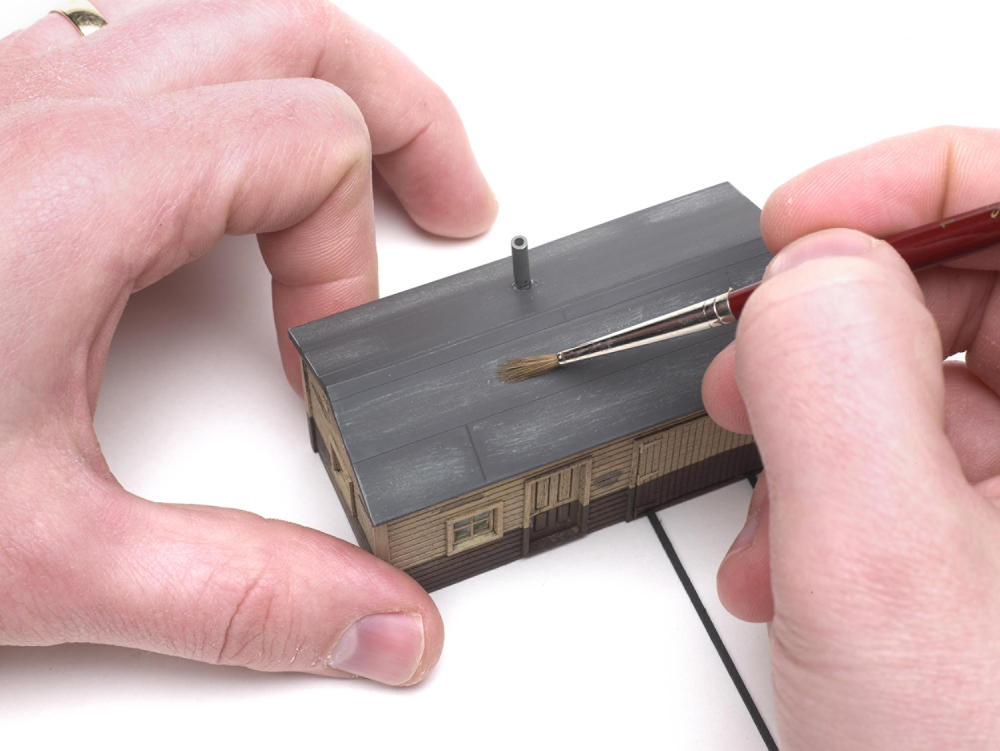 But fading roofing material isn't the only effect you can use drybrushing for. You can see how I added rust streaks to the base of the vent pipe. The rust from this pipe is washed down by rain, so the streaks should be vertical, as water flows.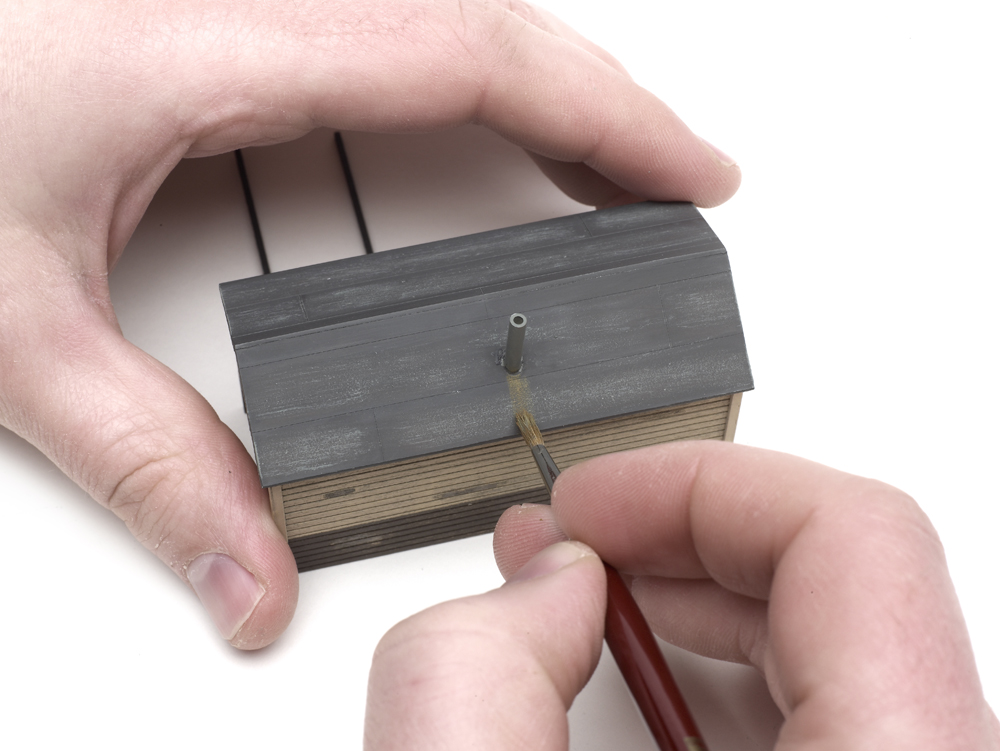 Depending on the size of the model, you may need to reload your brush several times. Before committing your brush to the model, test it on an index card or paper towel. Even though the brush may look largely devoid of paint, there may be some hiding in the interior bristles. I've learned this lesson the hard way on a few models.