Pennsylvania RR GG1 electric locomotive
My favorite locomotive has long been the Pennsylvania RR GG1 electric. This goes back to my childhood when I would visit my maternal grandparents in Aberdeen, Md., along what's now known as the Northeast Corridor.
After dinner at grandma and grandpa's, we'd walk a few blocks to the grade crossing at the Aberdeen Train Station to watch for trains. At the time, GG1s were wearing black and either Penn Central worms or Amtrak sans serif lettering. Behind them would roll long freights or a string of weary streamliners. I knew in the '70s the GG1s were on borrowed time – they were as old as my parents! – but they still looked timeless, not like the boxy electrics from the Pacific Northwest, which always had a Frankenstein's laboratory look to me.
The PRR built 139 GG1s, all but 15 of them in its Altoona works. Electrical components came from General Electric (GE) and Westinghouse. The 15 locomotives not from central Pennsylvania were built in Erie by GE. With a maximum of 8,500hp on tap, and 4,600hp all the time, a GG1 had no trouble hauling passenger trains at 100 mph, which made for exciting times on the train station platform!
Models of the GG1 have been available since at least the 1950s, with Lionel offering one for the O gauge market. In HO, the old standby was the Rivarossi model imported by AHM. Kit builders could pick up the pieces from Bowser (some parts are still available), and brass models have been made frequently over the decades. Currently, Broadway Limited Imports produces a well-detailed die-cast metal model, and Bachmann Trains sells an injection-molded plastic model that offers great value, including a Digital Command Control sound decoder. Märklin has also offered a GG1 in both 3-rail HO, and as a 2-rail model in its Trix line.
In N scale, BLI offers a model, as does Kato. MTH trains offered GG1s in both HO scale and high-rail O gauge.
GG1s operated on Northeastern rails for 50 years from 1934 on the PRR to 1983 on NJ Transit. Being trackside to watch them rush past is something I'll never forget, and I'll always have a place for them on my model railroad.
Models: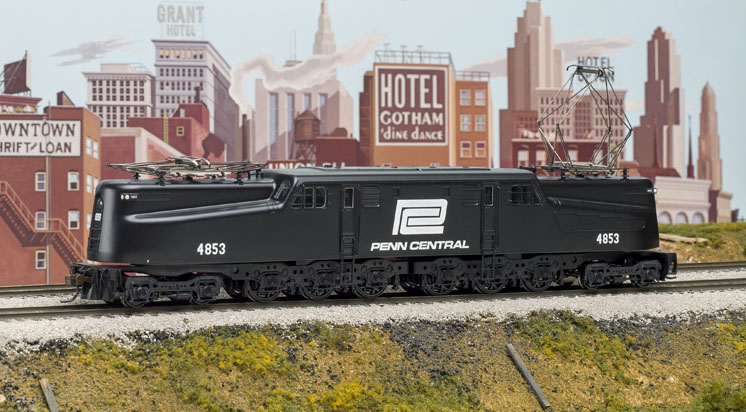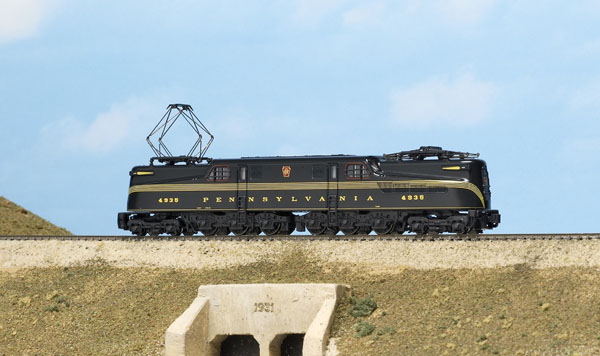 Prototype: