Burlington Northern caboose prototype: If you've been involved with model railroading for a while, you've most likely heard the expression "There's a prototype for everything." On my way to the National Model Railroad Association Thousand Lakes Region convention in Grand Forks, N.D. back in 2004, I made a stop in Hillsboro, N.D. The community of approximately 1,600 is located halfway between Grand Forks and Fargo on the eastern side of the Peace Garden State. Neatly displayed in a park on South Main Street next to the BNSF Railway mainline was Burlington Northern (BN) caboose no. 11711. But this wasn't just another caboose. It was the prototype.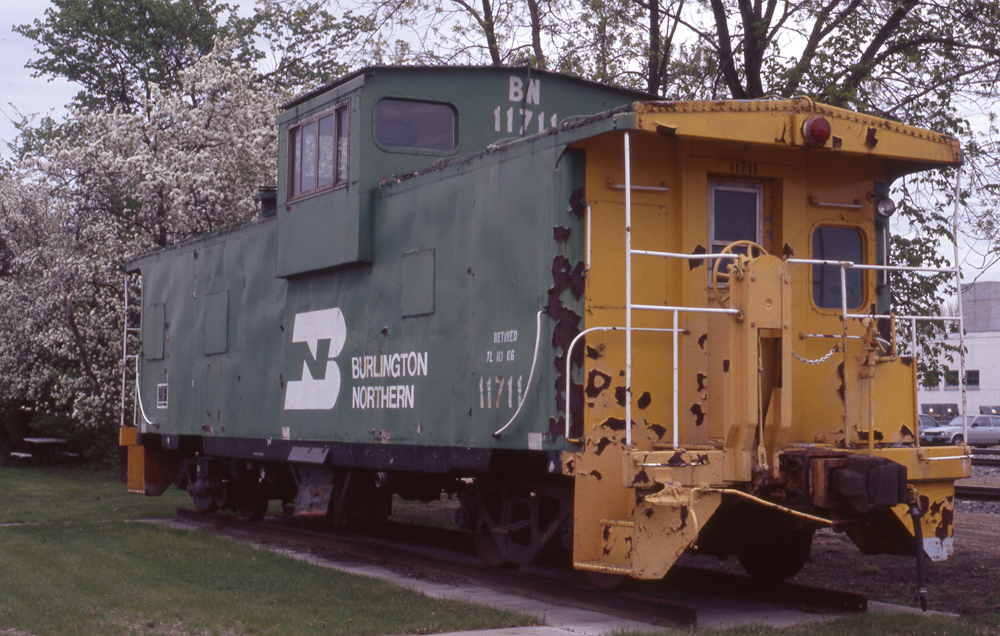 Finding the prototype: From boxcar to rock star
In 1972, Frisco found itself in need of more cabooses. With options from car builders proving too costly, the railroad did something it hadn't done in nearly three decades, build its own cars. Shop forces at Frisco's Consolidated Mechanical Shops (CMS) in Springfield, Mo., were tasked with constructing a low-cost, contemporary caboose that could be used in road service. The solution? Convert 40-foot boxcar no. 17887, a Pullman-Standard product built in May 1952, into a caboose.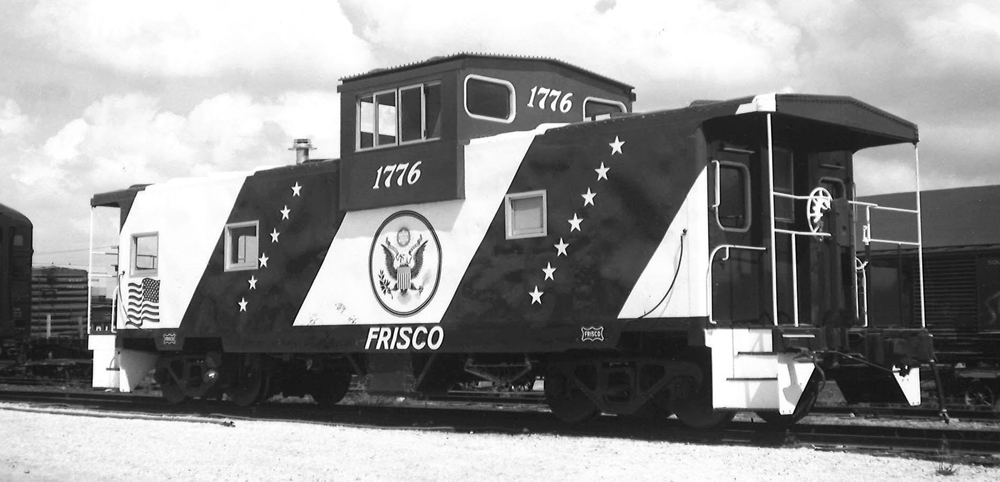 Around the time the boxcar was being turned into a caboose, Frisco; Atchison, Topeka & Santa Fe; and Seaboard Coast Line began a run-through service between Richmond, Va., and Richmond, Calif. To promote the service, a special train painted in American Revolution Bicentennial colors (four years before the big celebration in 1976) was assembled. The train was led by Seaboard Coast Line General Electric U36B no. 1776. Santa Fe contributed a pair of baggage cars for use as display cars. Frisco provided its recently finished boxcar-turned-caboose. It rolled out of Springfield in August 1972 painted red, white, and blue. To tie in with the rest of the train, the caboose was numbered 1776. In Robert C. Del Grosso's Burlington Northern Railroad Cabooses 1970-1995 (Great Northern Pacific Publications, 2006), it notes that the 1776 was built for $22,432.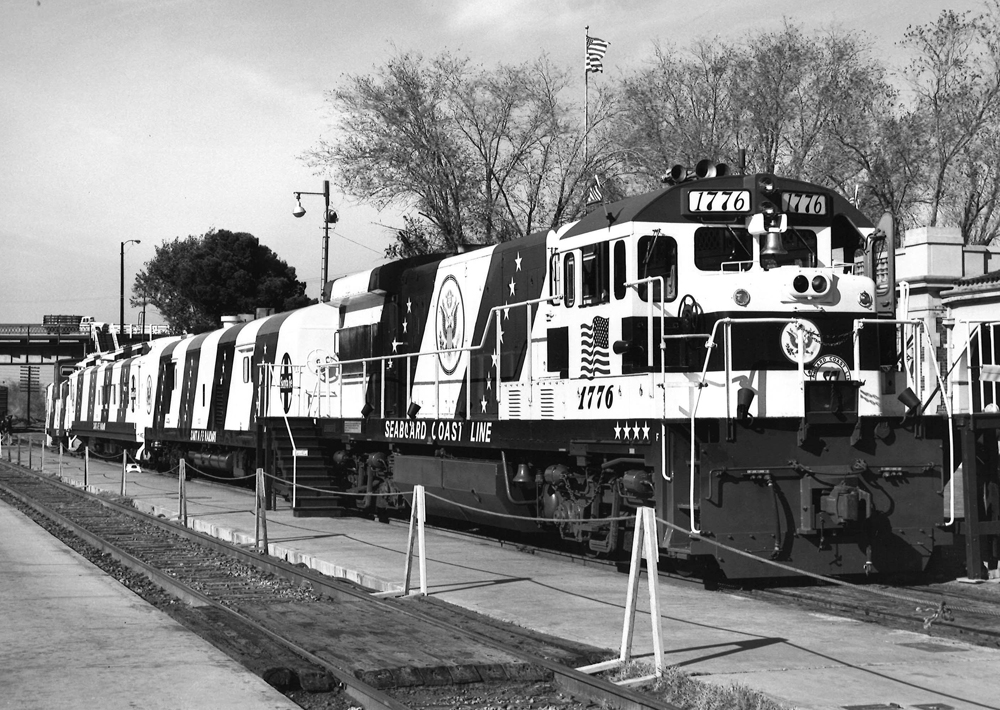 Finding the prototype: More cabooses, a merger, and new paint
The prototype caboose proved a success, leading Frisco to convert more boxcars into cabooses. The 1700-series cars (1700-1725) were constructed between February 1973 and November 1974. The 1400-series cabooses (1400-1442) were built from February 1973 to October 1976.
In 1978, the 1776 traded in its patriotic colors for Frisco's Mandarin Orange and white. It retained its original number after being repainted.
In 1980, Frisco merged with BN. The 1776 was renumbered BN 11711. It retained its Frisco colors until February 1984, when it was repainted in BN's Cascade Green and yellow caboose scheme.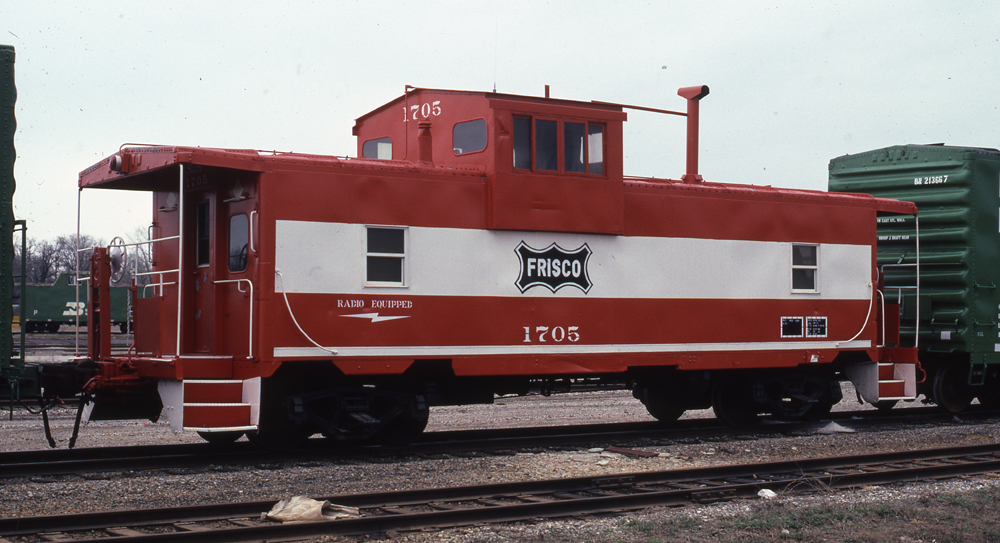 Finding the prototype: Happy retirement
With cabooses fading from the railroad scene, BN retired the 11711 in October 1986. It was spared the scrapper's torch and moved to Hillsboro, approximately 800 miles north of the where it was built.
When I photographed the caboose in 2004, the 11711 was still in the paint applied 20 years earlier. After two decades in the elements, the green and yellow paint had faded and started to peel. I grabbed a small chip of green and yellow paint off the ground for reference. As you can see in the photo, dark blue and Mandarin Orange paint is visible under the yellow.
In February 2014, BNSF Railway donated $10,000 to help repaint the caboose. A Google Street View image from September 2021 shows that the new paint is holding up well.
The next time you pass through a community and see a static piece of railroad equipment, stop and take a look. You never know where might find the prototype.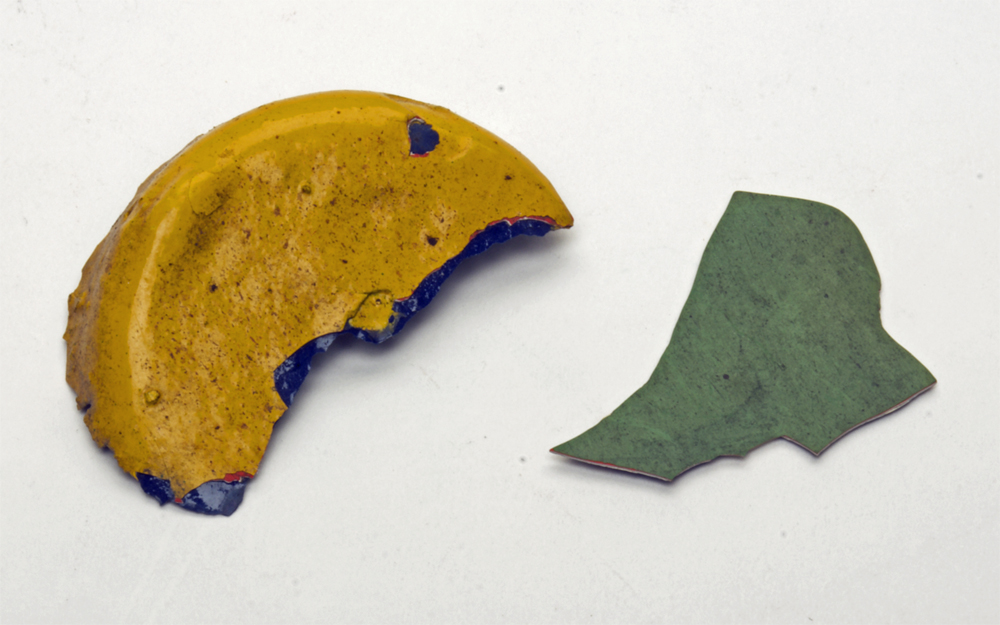 More articles on prototype railroads, click here.