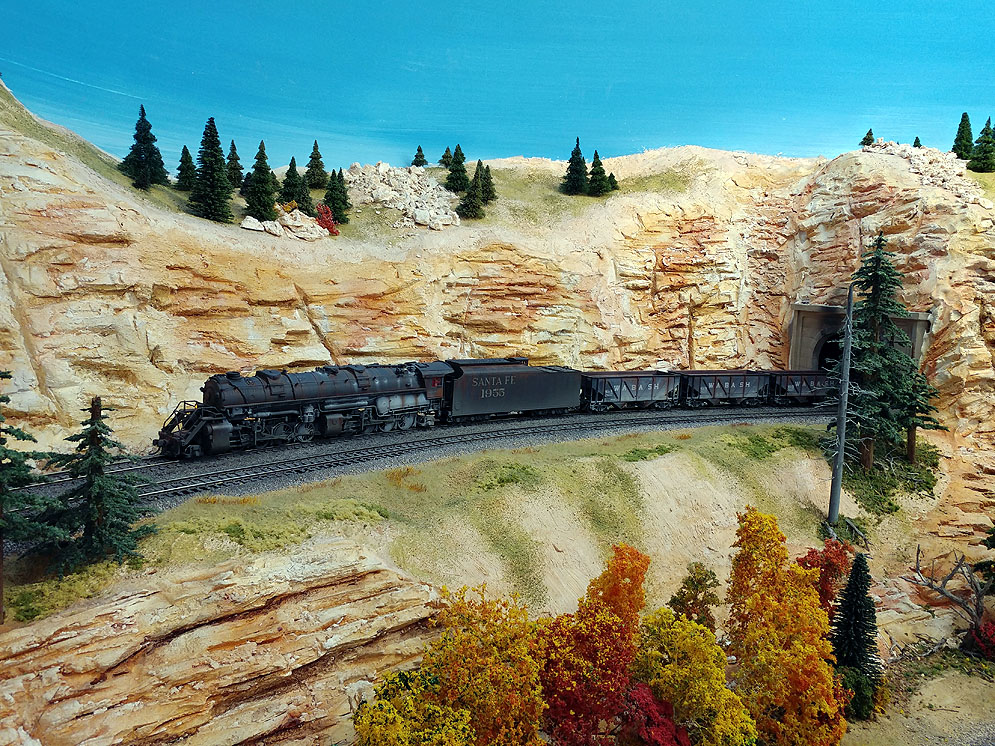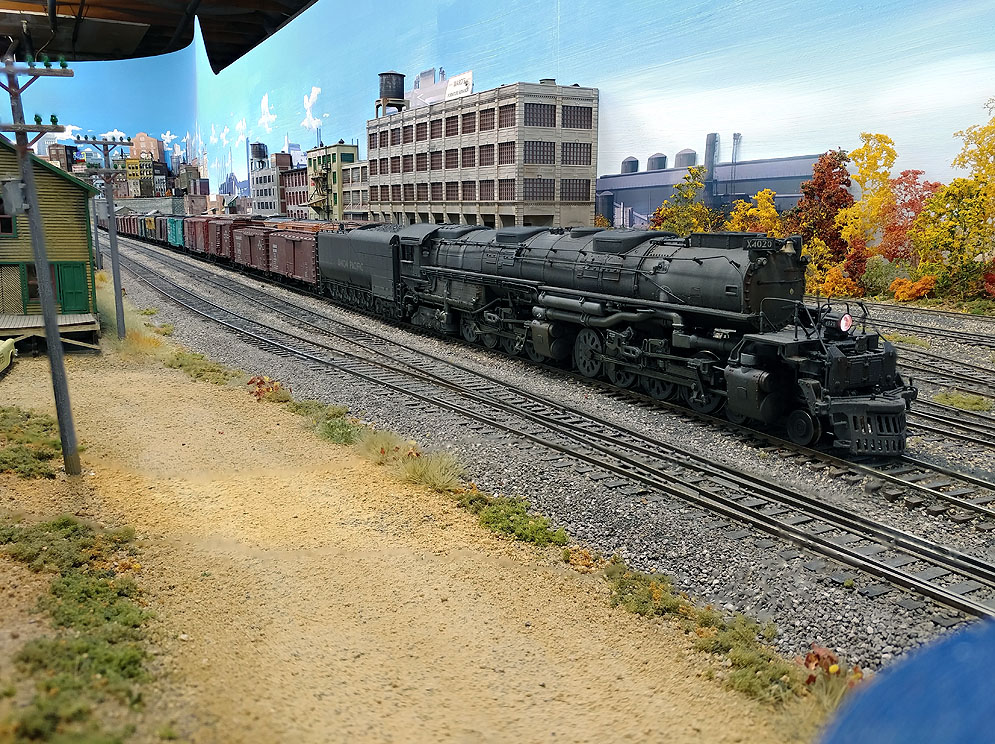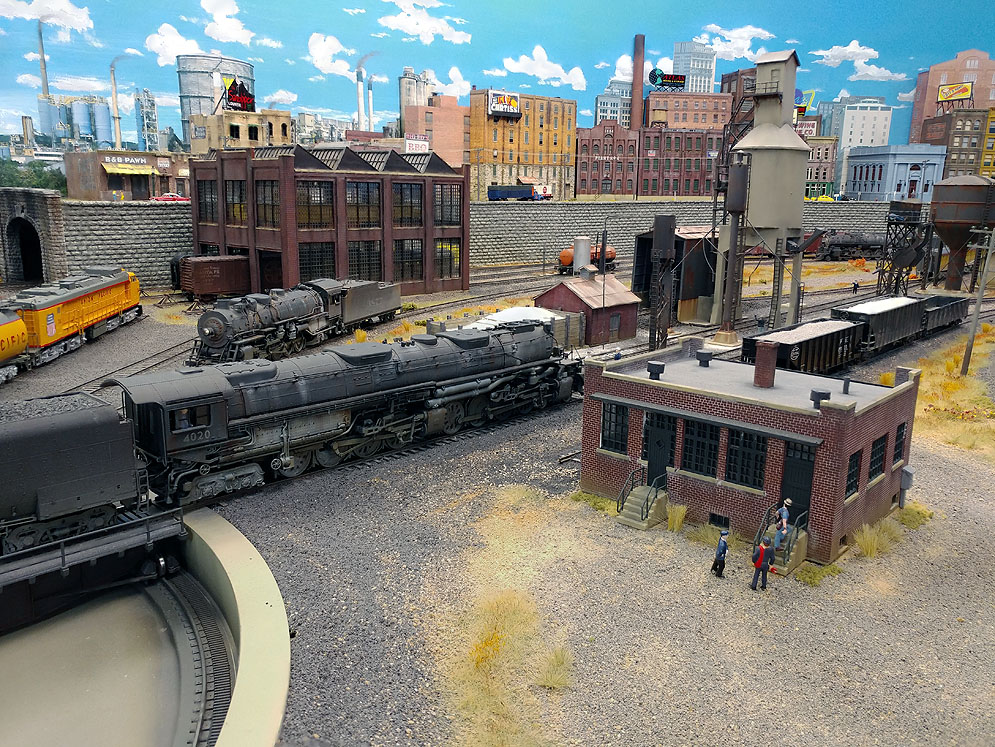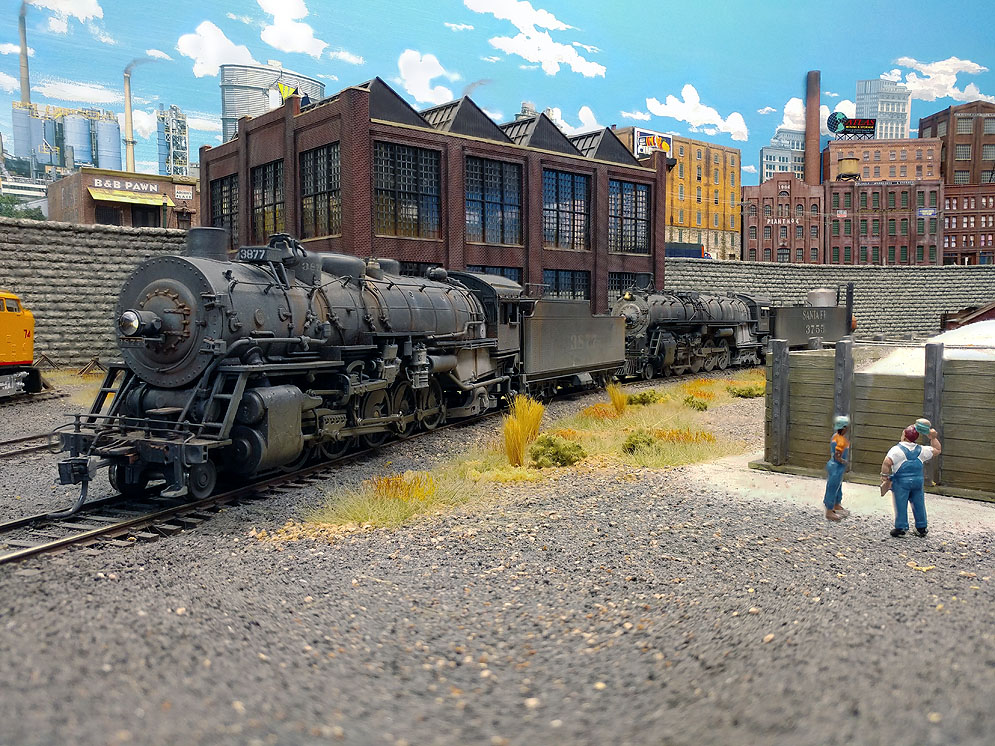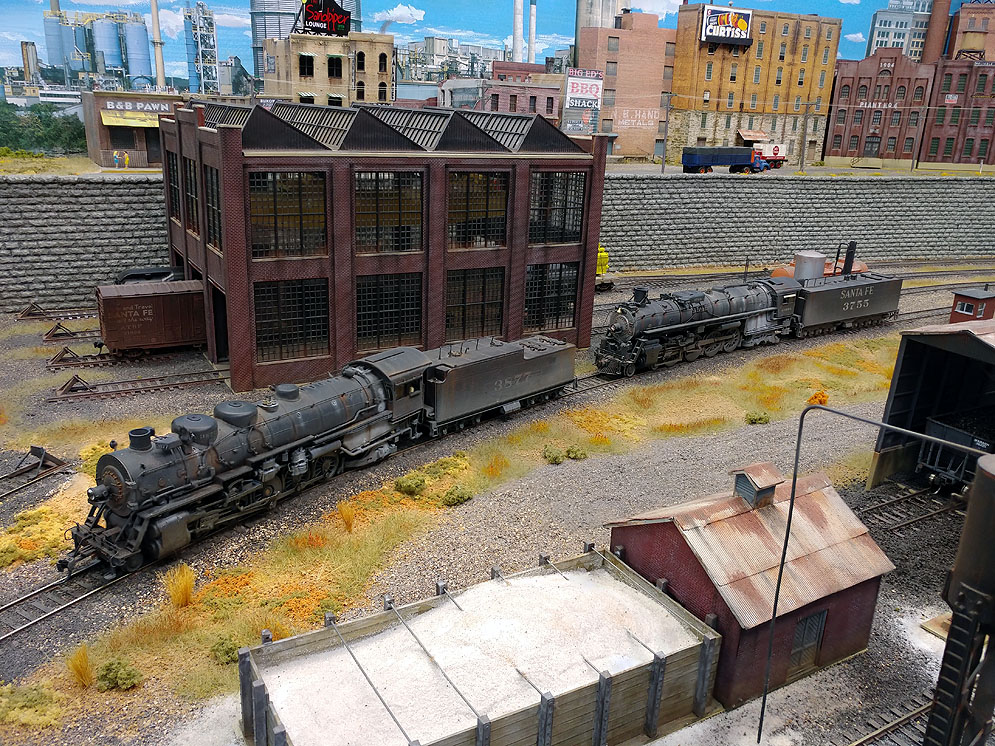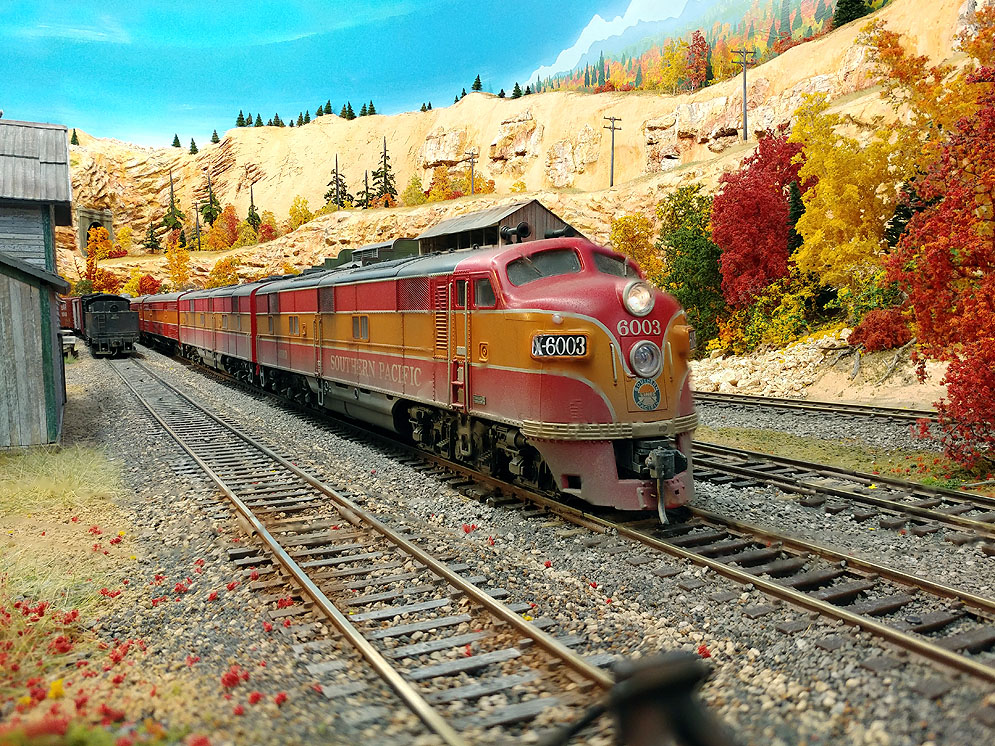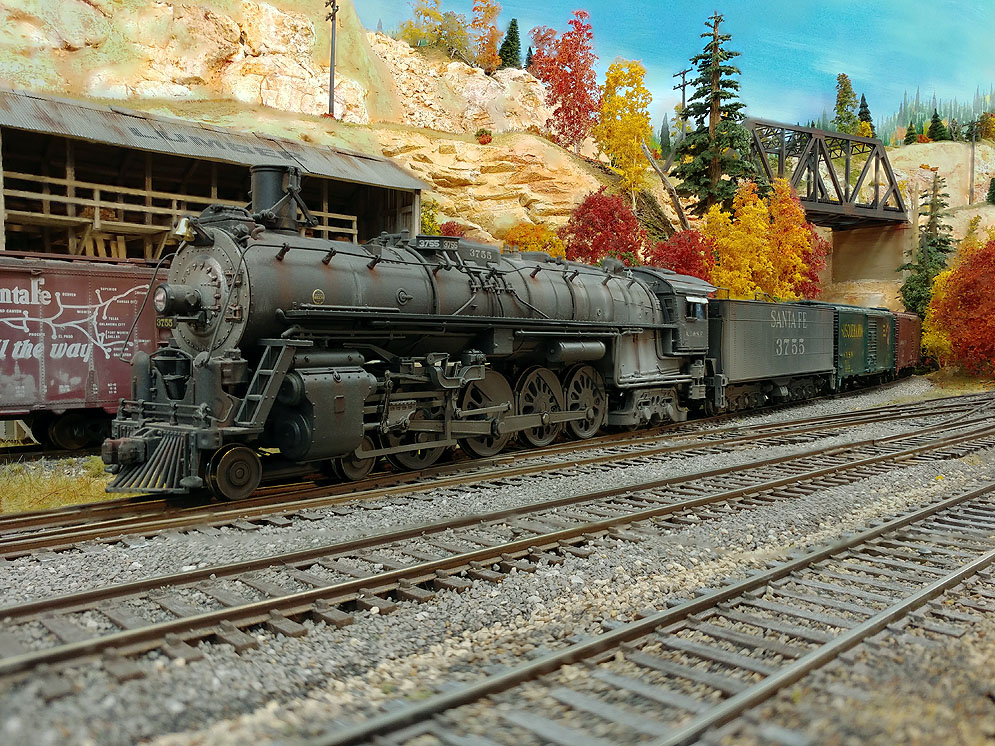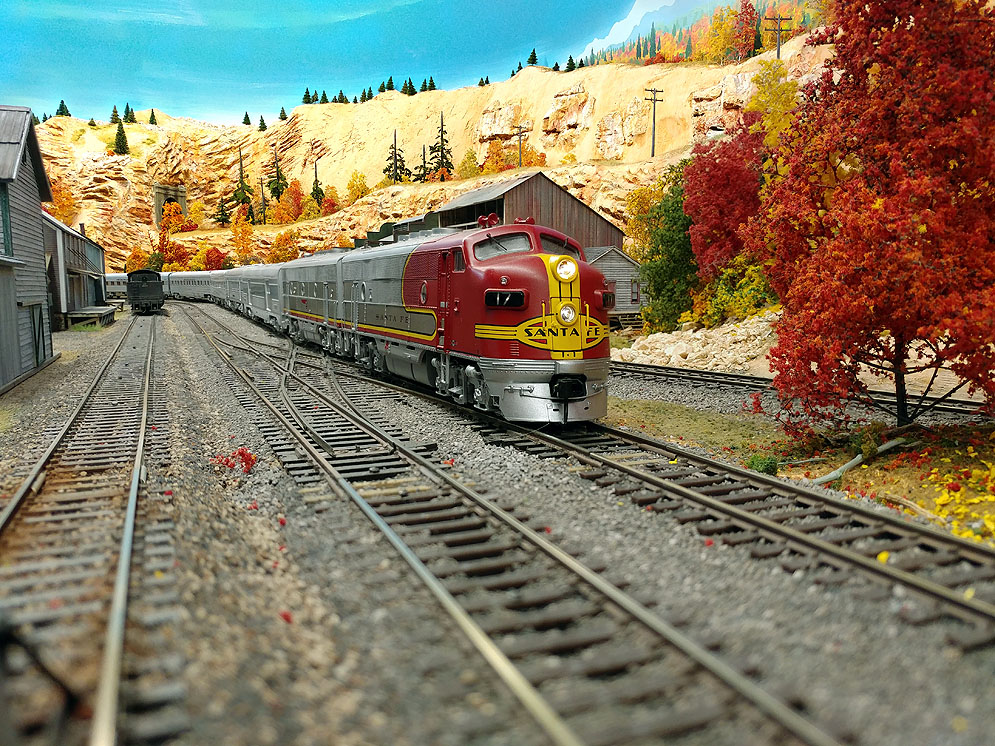 John Feraca's Stone Canyon HO scale layout is featured in the June 2021 issue of Model Railroader. Set in the transition era, motive power for the SCRR consists of a mix of steam and diesel. Steam engines range in size from 0-6-0 switchers to a 4-8-8-4 Union Pacific Big Boy. Most are first generation Broadway Limited Imports models with a few Bachmann, Athearn, Lifelike, and Rivarossi engines.
The diesel roster includes Electro-Motive Division (EMD) E and F units and Alco PAs for passenger service, and EMD GP9s, SD7s, and Alco RS-3s for road switchers. John uses Alco S-2s and S-4s for yard switching. These are a mix of Broadway Limited Imports, Bachmann, Atlas, and LifeLike models. Since the timeframe of his layout is toward the end of steam, most of John's steam fleet is heavily weathered. Airbrushing and pastels are the primary techniques he uses. Passenger diesel engines are lightly weathered.
If you're looking for inspiration for your own locomotive fleet, dive into the gallery and see what you can find!