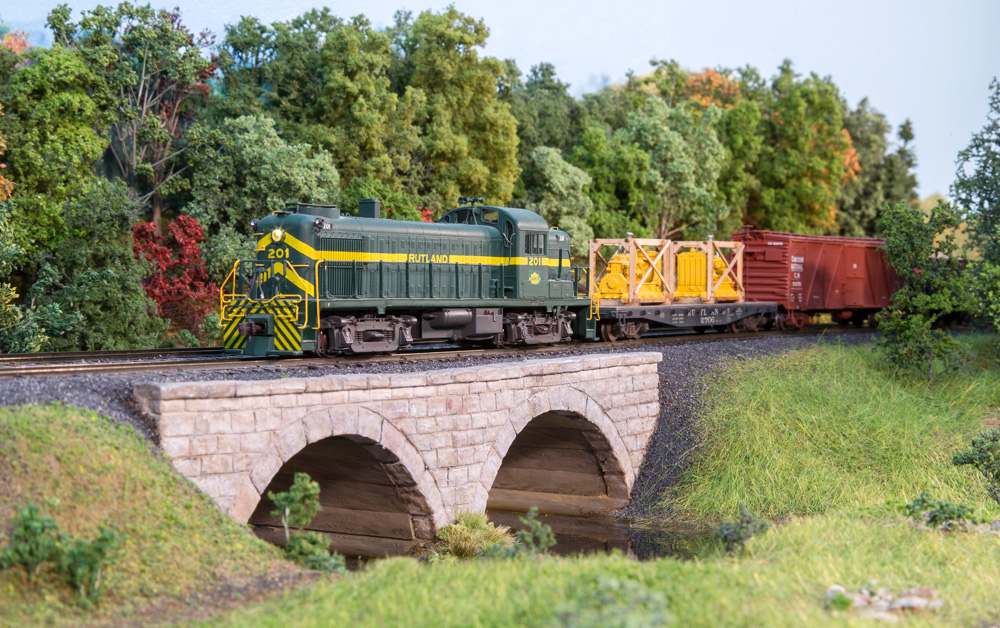 A Rutland freight led by Alco RS-3 no. 201 crosses a stone arch bridge on its way toward North Bennington, Vt. Don Janes of Sarnia, Ont., photographed the scene on his HO scale Boston & Maine Green Mountain Division layout. The RS-3 is a DCC-equipped Atlas model Don superdetailed and custom painted. The stone arch bridge was built from masters made by Jim Dufour.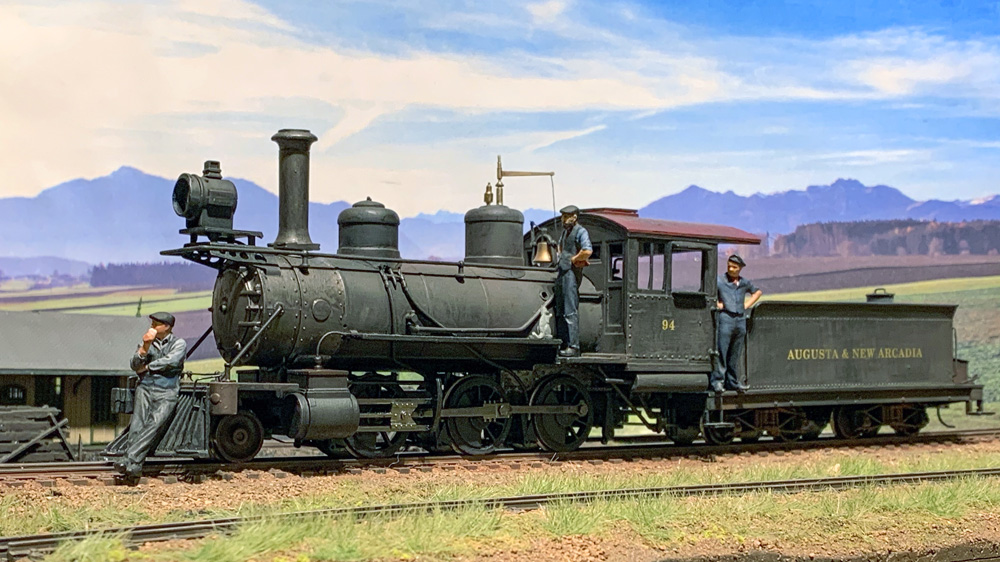 Whatever it is that the crew is intently watching just up the track, it's keeping Augusta & New Arcadia 2-6-0 Mogul no. 94 from completing its work. Benjamin Asmussen of Copenhagen, Denmark, modified and painted the On30 Bachmann steam locomotive, altering the cab and stack to give it a more Eastern look. He also photographed it on a diorama. Claudia Everett painted the figures.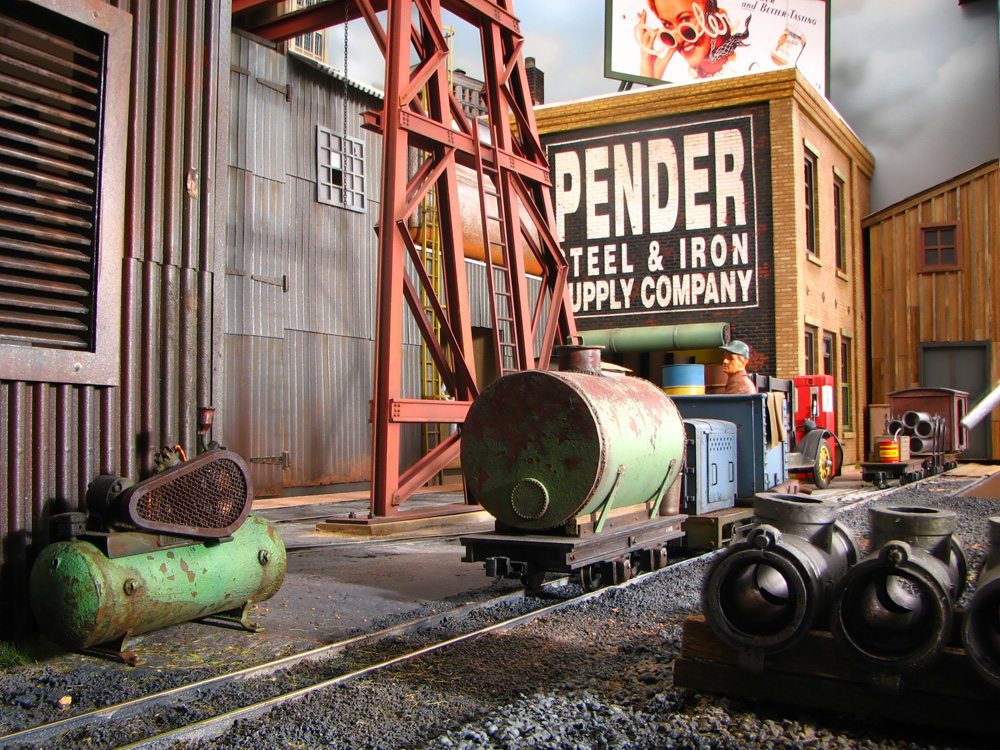 A plant worker uses a small industrial switch engine to shift a tank car in plant on the Pender Mills RR. Brian Rudko of Vancouver, B.C., photographed the action on his 2 x 4-foot, large-scale, narrow-gauge switching layout, which was featured in the September 2009 Model Railroader. The switcher is a Tom Yorke resin body on a Bachmann 0-4-0 "critter" chassis. The tank car and other freight cars are scratchbuilt.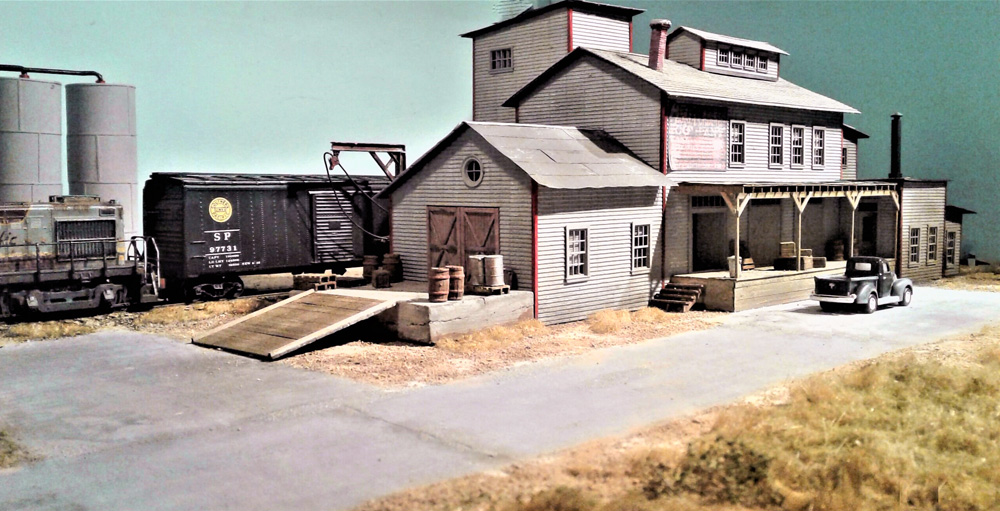 An Alco S-2 spots a boxcar at Laskey Cabinet Co. Malcolm West of Qualicum Beach, B.C., photographed the scene on his HO scale proto-freelanced layout. The structure is built from a Scotty Mason kit. The locomotive and car are both Atlas models.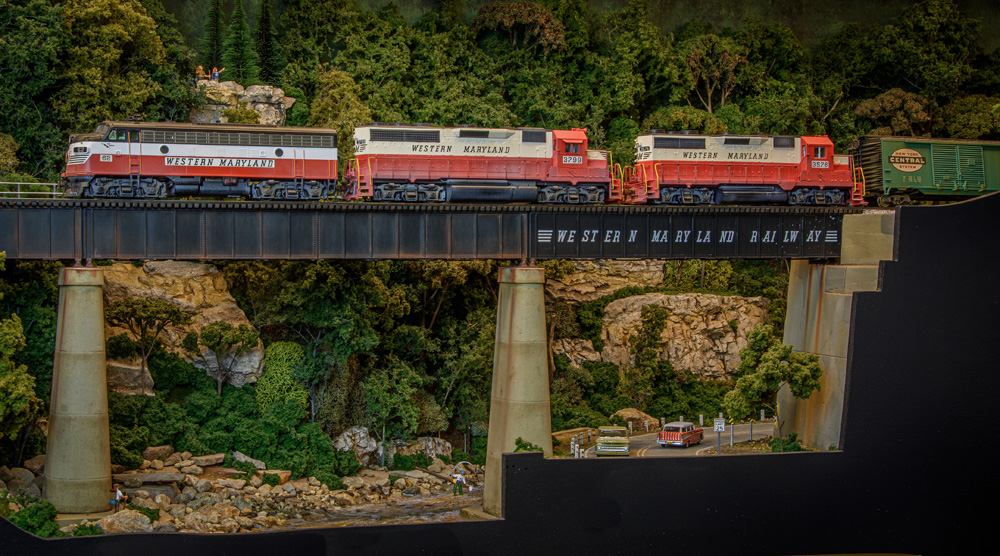 A mismatched trio of Electro-Motive Division diesels drifts downgrade over High Bridge toward Baltimore's Port Covington with a manifest freight in tow. The action takes place on the HO scale Western Maryland layout built by Dave Hughes of Glyndon, Md. Dave's neighbor Richard Stanley shot the photo.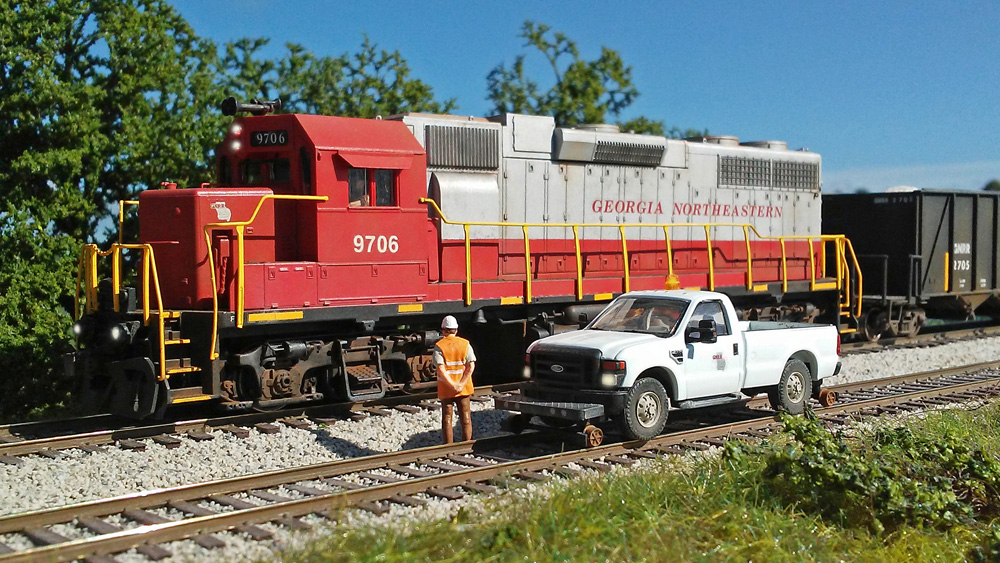 A Georgia Northeastern RR Electro-Motive Division GP38 rolls past the track inspector as it heads south with its train to Marietta, Georgia. Thomas Klimoski, of Hiawassee, Ga., photographed the HO scale scene outdoors under natural light. The locomotive, an Atlas model, was custom painted and decaled based on the prototype unit. The non-operating Hi-Rail truck is from River Point Station.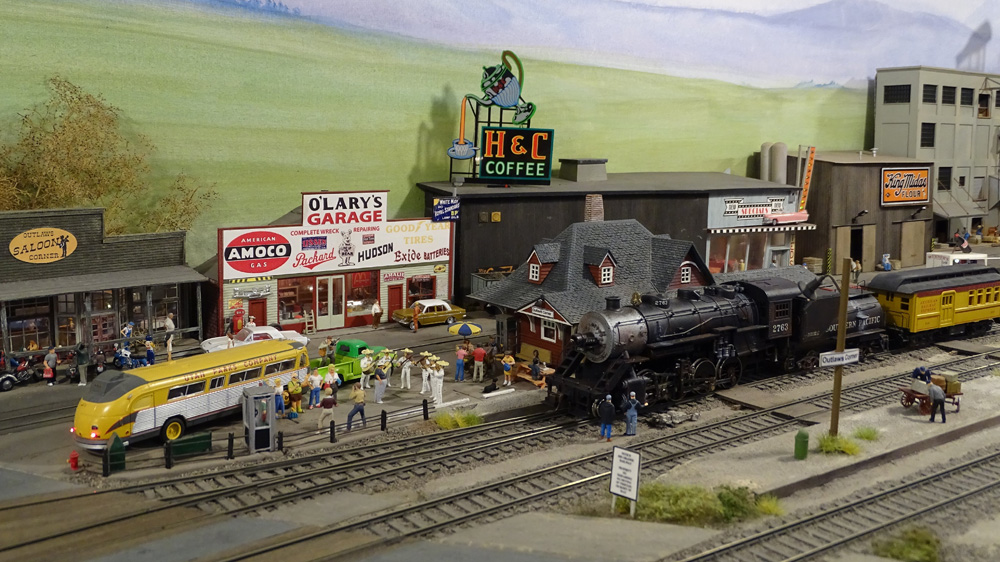 Restored Southern Pacific 2-8-0 Consolidation no. 2763 leads a museum train to a stop at the depot at Outlaws Corner, to be greeted by a mariachi band and passengers ready to board for their excursion to a national park. Horst Bischoff of Duesseldorf, Germany, photographed the scene on the HO scale layout built by the members of the IGMKaarst train club in Kaarst, Germany. The locomotive is an IHC model that was detailed, decorated, and equipped with a Vanderbilt tender by Horst's friend Juergen Mutscher.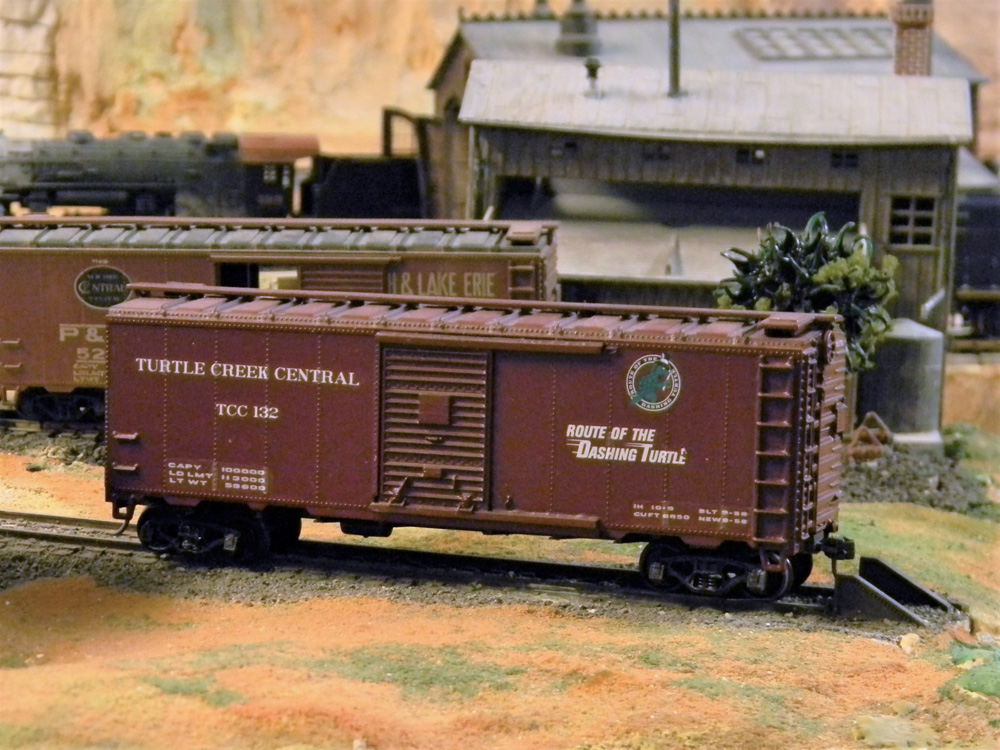 Turtle Creek Central boxcar no. 132 waits on the Hillside Lumber Yard spur for pickup on a summer day in 1953. Jack Stroker of Chesterfield, Mo., decorated the HO scale boxcar using decals provided by Model Railroader magazine to commemorate its 2005 project railroad, the freelanced Turtle Creek Central. Jack photographed the car on his Baltimore & Ohio Ridge Division layout.

Trackside Photos is a showcase for the work of Model Railroader readers. Send your photos (digital images 5 megapixels or larger) to: Model Railroader, Trackside Photos, P.O. Box 1612, Waukesha, WI 53187-1612; or upload them to http://fileupload.kalmbach.com/contribute. For our photo submission guidelines, contact associate editor Steven Otte at sotte@mrmag.com.