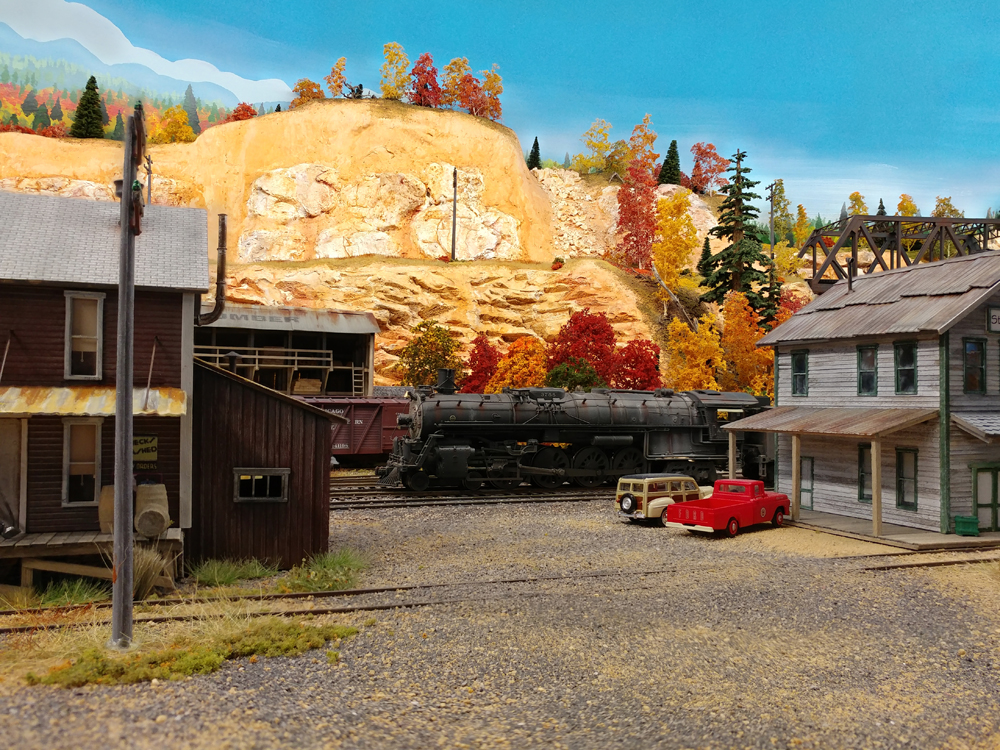 Santa Fe 4-8-4 Northern no. 3755 4-8-4 shatters the quiet of Ryan's Corner as it blasts westbound toward Stone Canyon Yard.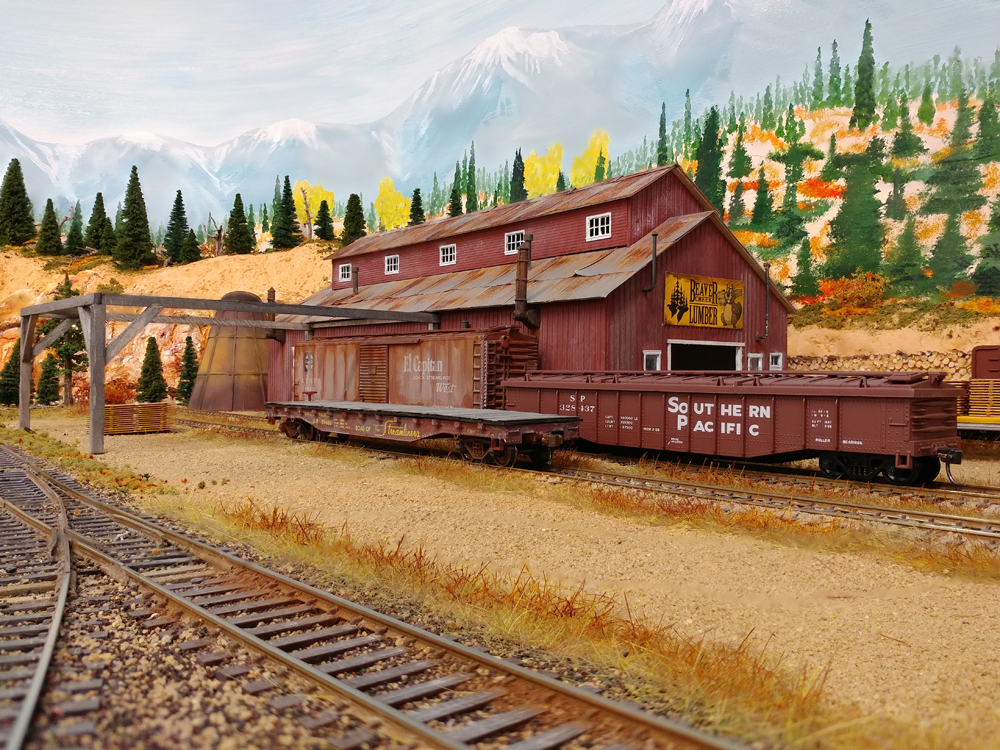 Beaver Creek Lumber Company supplies finished wood products as well as pulpwood. The lumber company peninsula is the newest part of the layout.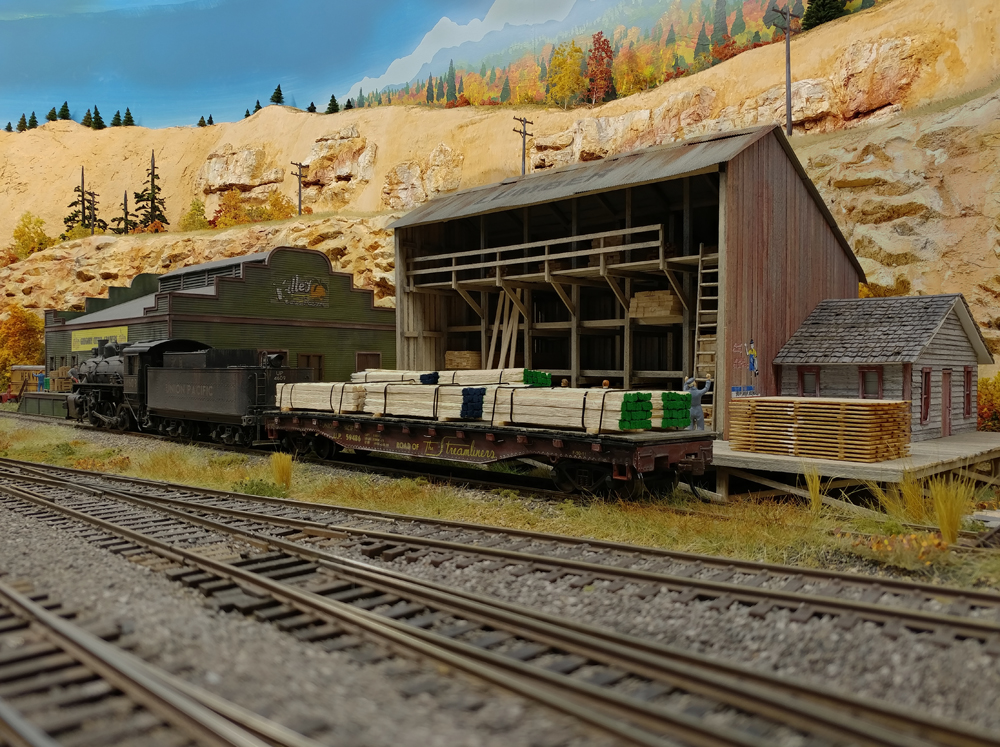 Union Pacific 0-6-0 switcher no. 4609 0-6-0 delivers lumber loads at Carl's Lumber in the town of Ryan's Corner.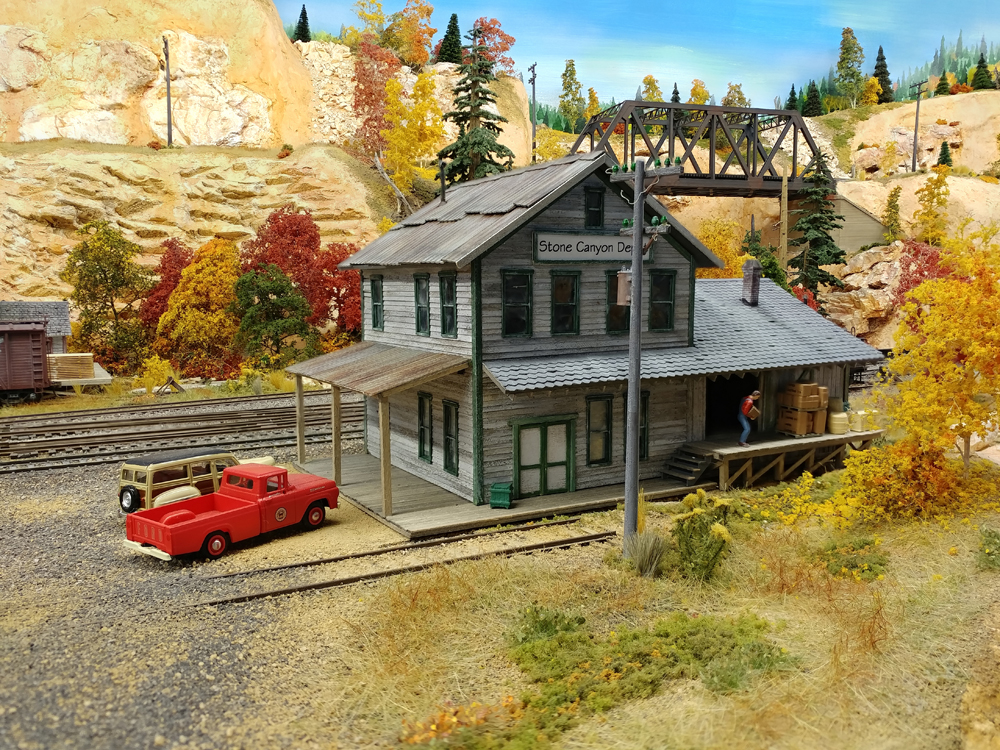 The Stone Canyon Depot stands next to a long-abandoned siding in Ryan's Corner. John scratchbuilt the structure from basswood scribed siding and stripwood.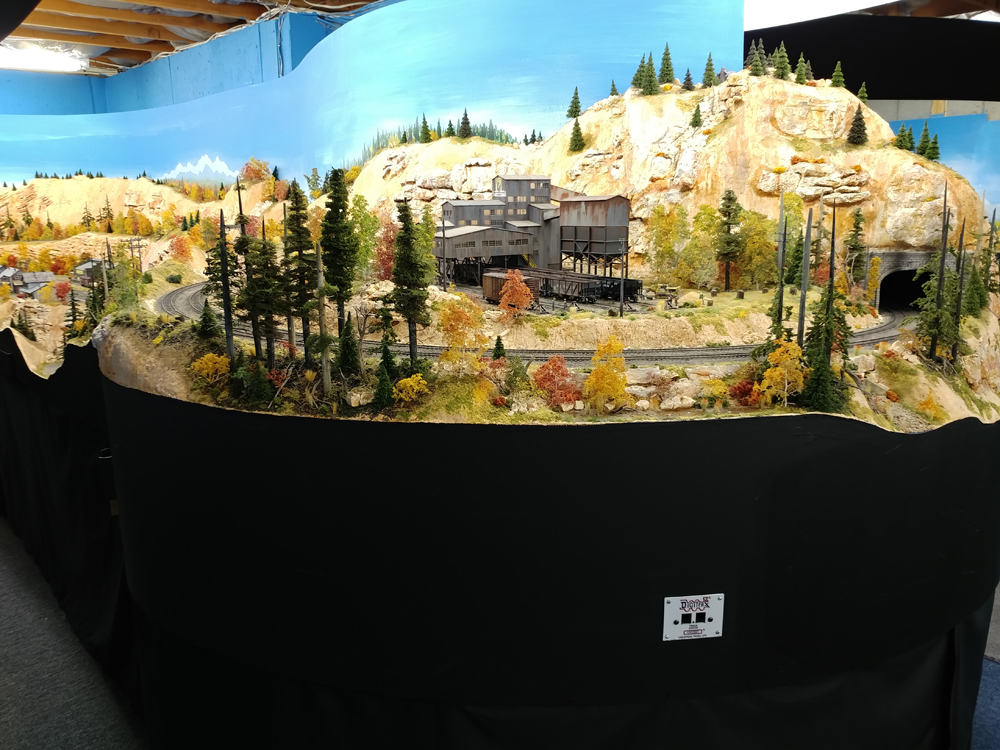 Rockwell Mine dominates the end of one of the layout's peninsulas. The main line curves in front of the mine on its way between Red River Canyon and Stone Canyon.


A gondola waits to be unloaded at Dwyerville junkyard.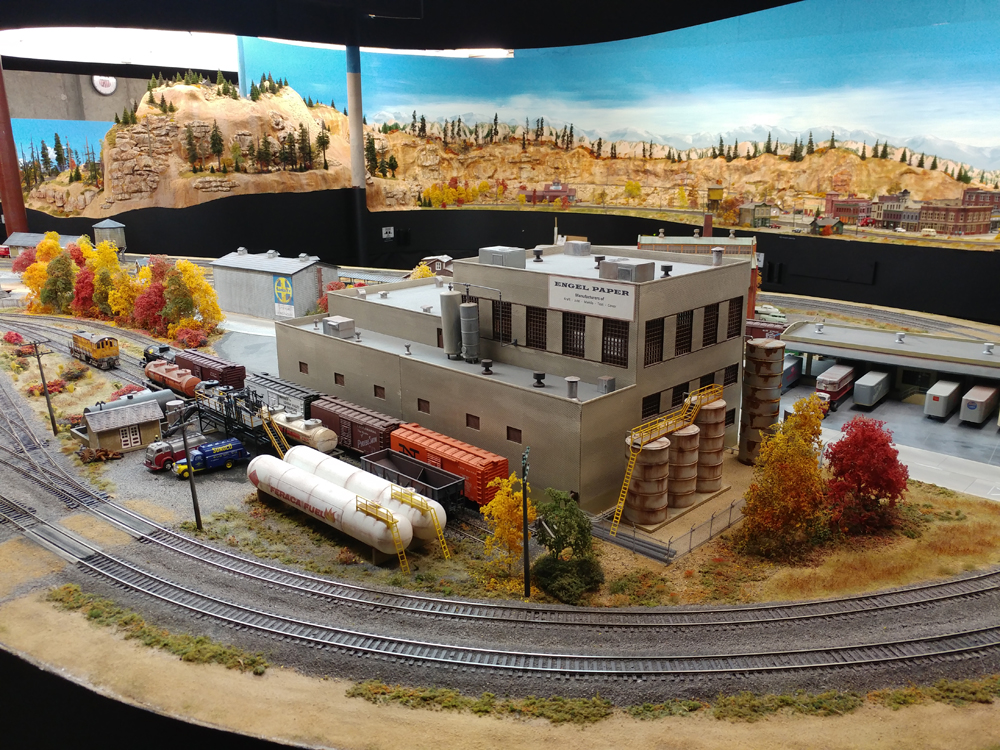 Engel Paper in the town of Flat rock dominates the other peninsula on the layout. Across the aisle is Red River Canyon.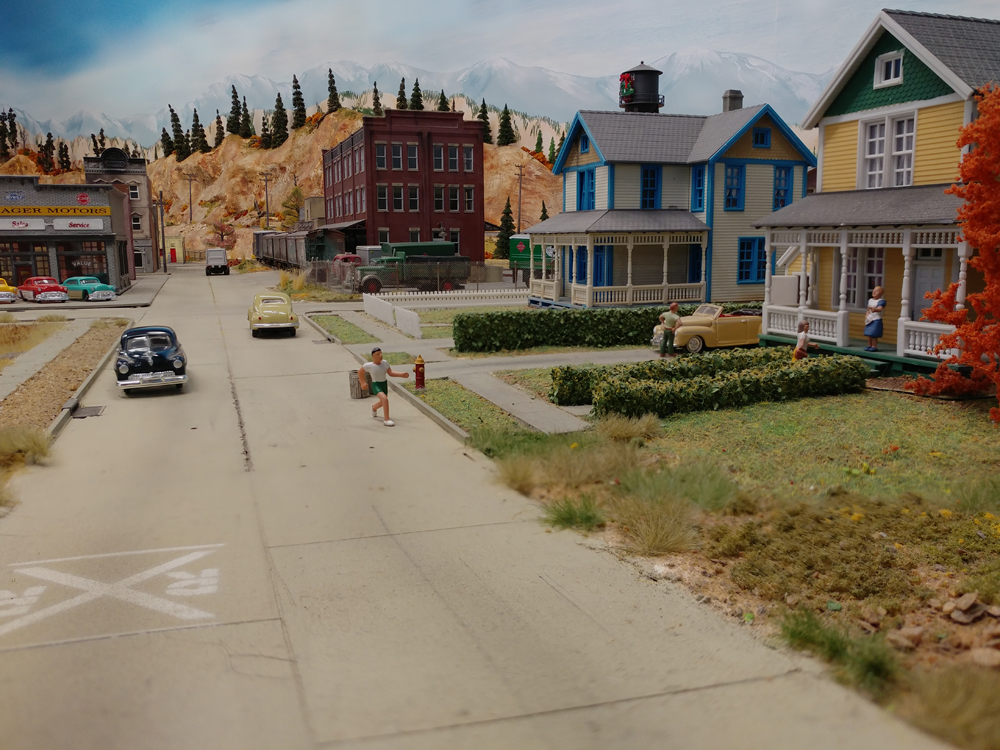 The town of Red River Canyon hosts a Railway Express Agency warehouse and a grocery distributor. The houses in the foreground are Walthers Cornerstone kits.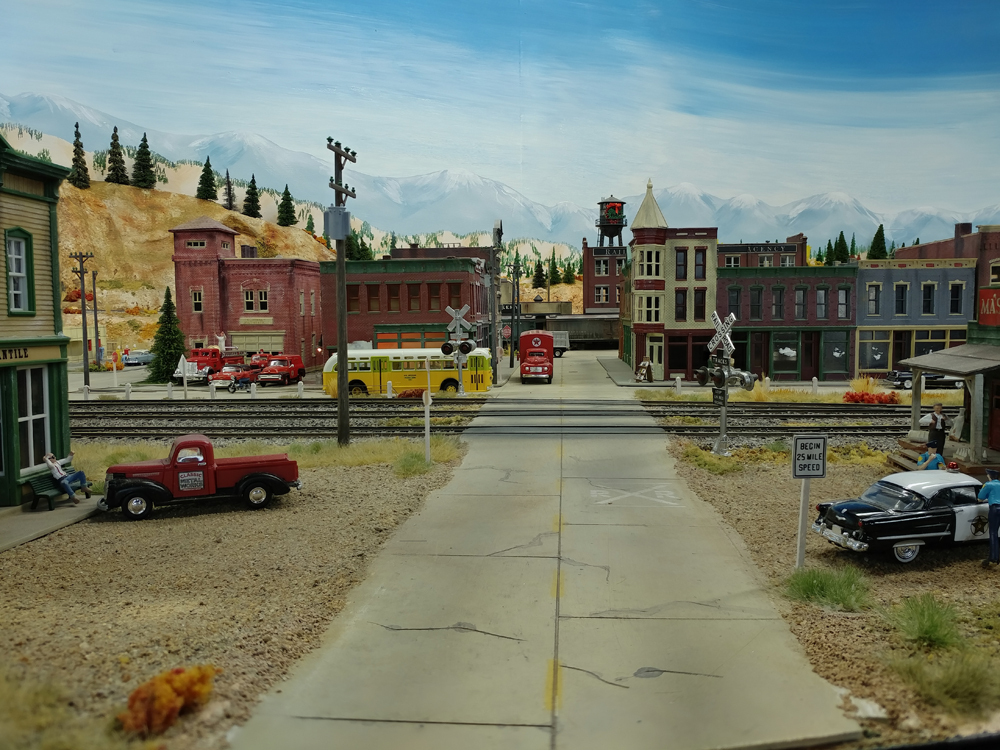 John modeled his streets with .040" styrene. Expansion joints and cracks were scribed in, then painted with acrylics and weathered with pastels.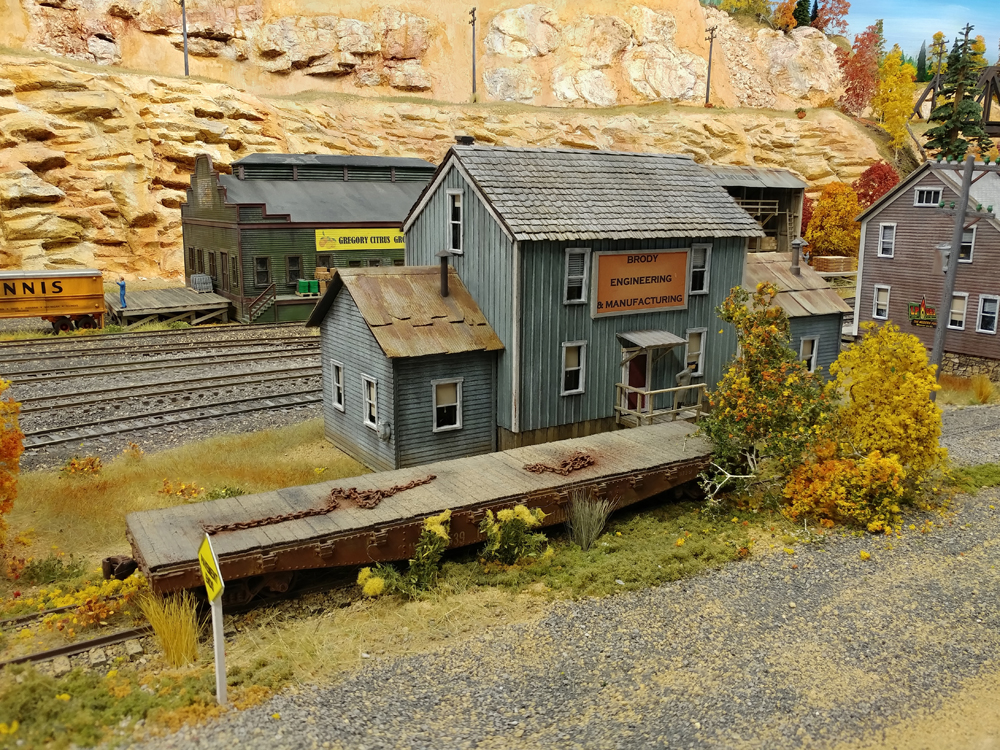 Brody Engineering & Manufacturing is one of several industries in Ryan's Corner. The siding in the foreground is abandoned, as evidenced by the weeds growing up around the derelict flatcar.

John Feraca started working on his Stone Canyon HO scale layout in 2003. After several expansions, it now fills a 28 x 40-foot space. The freelanced layout depicts the mountain west of the United States, but there are also town scenes and plenty of industries to keep operators busy. John used kits from Walthers Cornerstone, City Classics, Downtown Deco, Woodland Scenics/DPM, Bar Mills, and Laser Art. They're a mix of plastic, wood craftsman, and plaster.
John also scratchbuilt structures using scale basswood and scribed siding. There are more than 100 structures on the layout overall. Scratchbuilding structures helped John complete the requirements to earn his Master Model Railroader certificate from the National Model Railroading Association. We've collected a few of John's structures in this gallery for your inspiration.