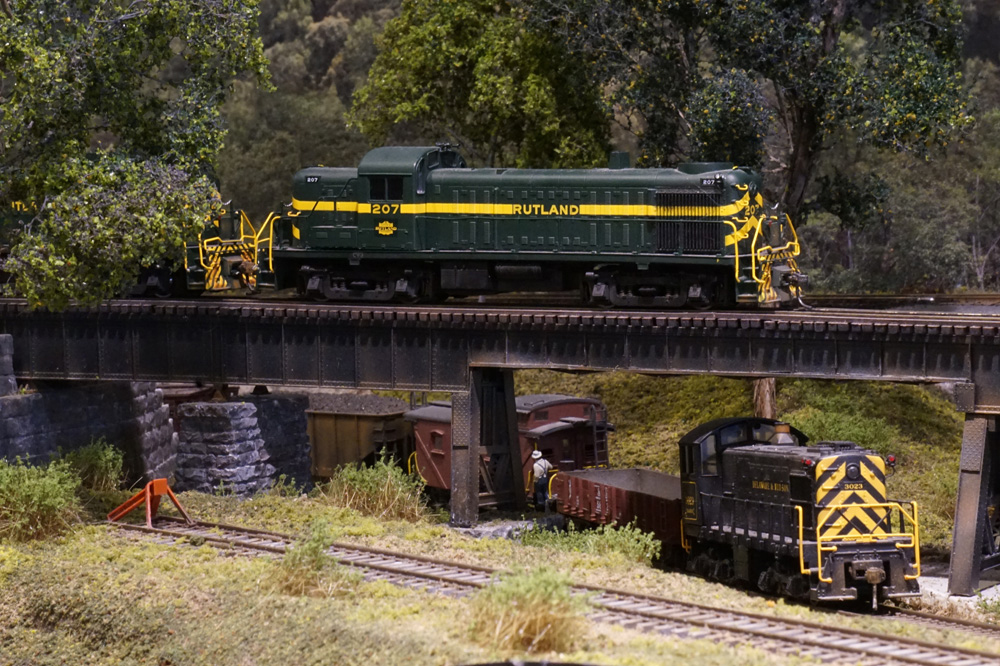 A Rutland freight led by Alco RS-3 no. 207 crosses over the Otter Creek Bridge on its way to Rutland while below a Delaware & Hudson crew picks up cars dropped off on the Clarendon & Pittsford RR interchange. Gregory Wiggins of Plymouth Meeting, Pa., photographed the scene on his HO scale Bellows Falls Subdivision layout. The locomotives are Atlas models.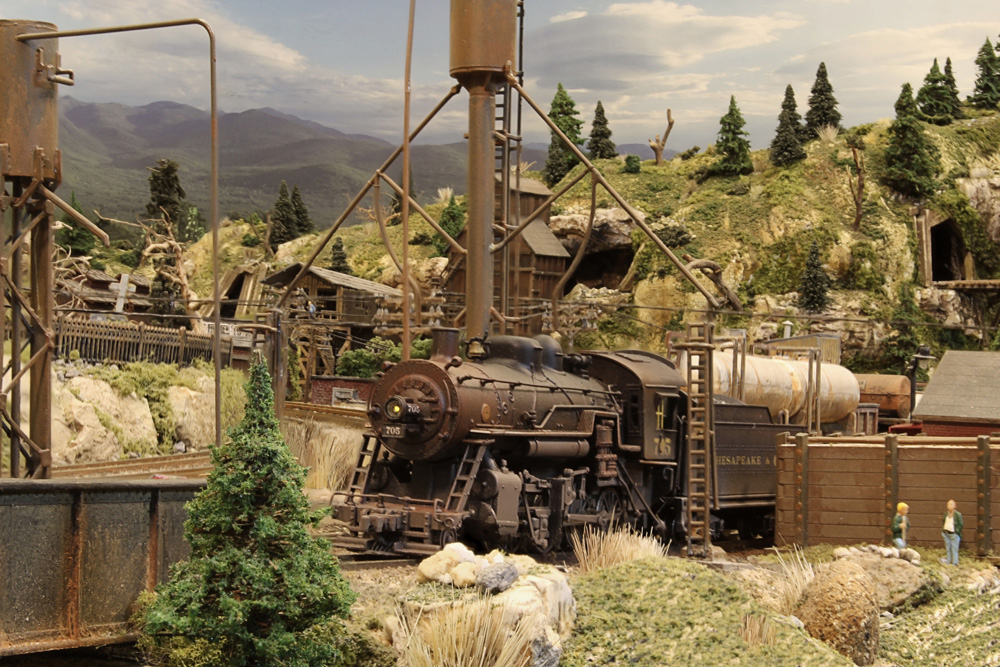 After a long day working the mine branch, Chesapeake & Ohio 2-8-0 Consolidation no. 705 rests at the sand house while the crew also takes a short break. The scene was staged and photographed by John Collins of Hartland, Wis., on his freelanced N scale Appalachian layout. The locomotive is a Bachmann Spectrum model John weathered. He used photo-stacking software to increase the depth of field.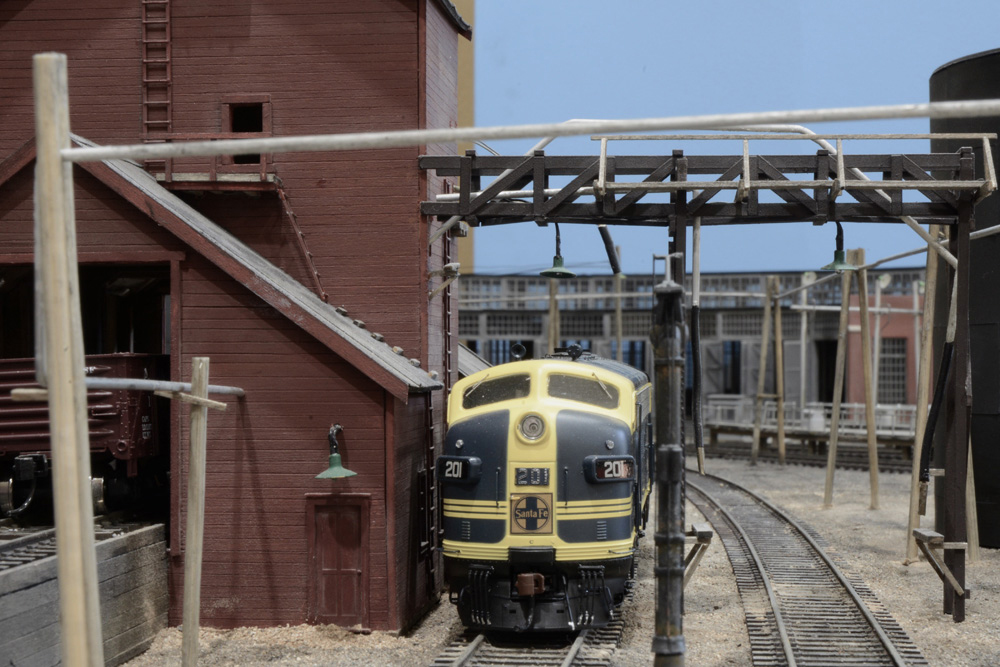 Atchison, Topeka & Santa Fe no. 201, an Electro-Motive Division F3, waits for service at the sand house in Winslow, Arizona, before beginning its workday. Ray Mlecko of Phoenix photographed the scene on his HO scale northern Arizona layout. Ray scratchbuilt the sand house based on photos of the prototype. The locomotive is an Athearn Genesis model.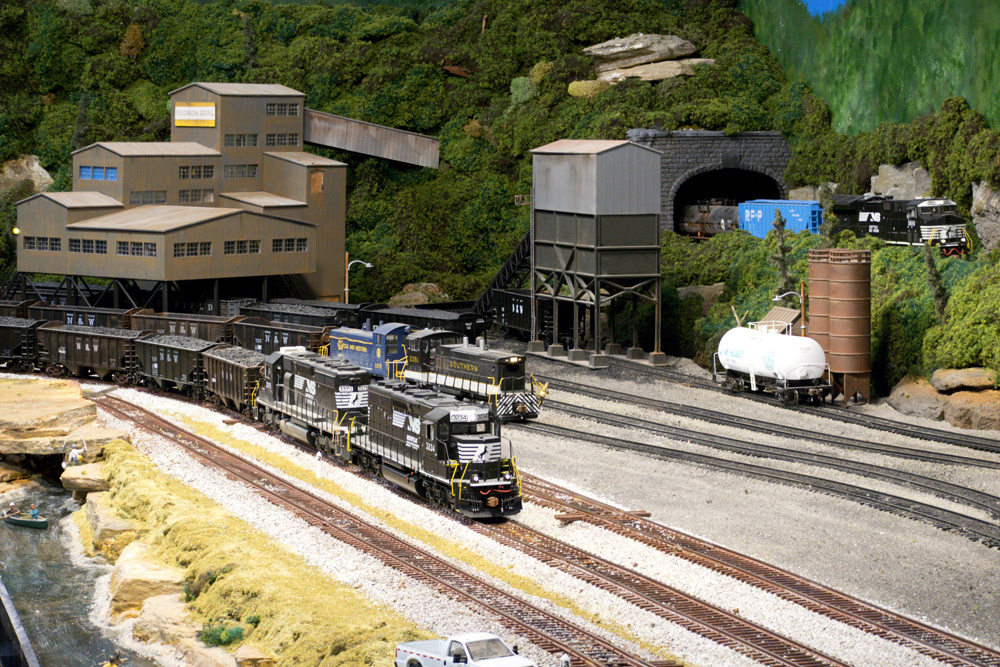 After dropping off empty hoppers at Hudson Coal, Norfolk Southern EMD SD40-2 no. 3234 heads east toward Roanoke, Va., with a train of loaded hoppers. Tom Langdale's HO scale NS layout is set in Salem, Va., in June 1991. Tom shot the photo and used Helicon Focus software to improve its depth of field. The locomotive was made by ScaleTrains.com.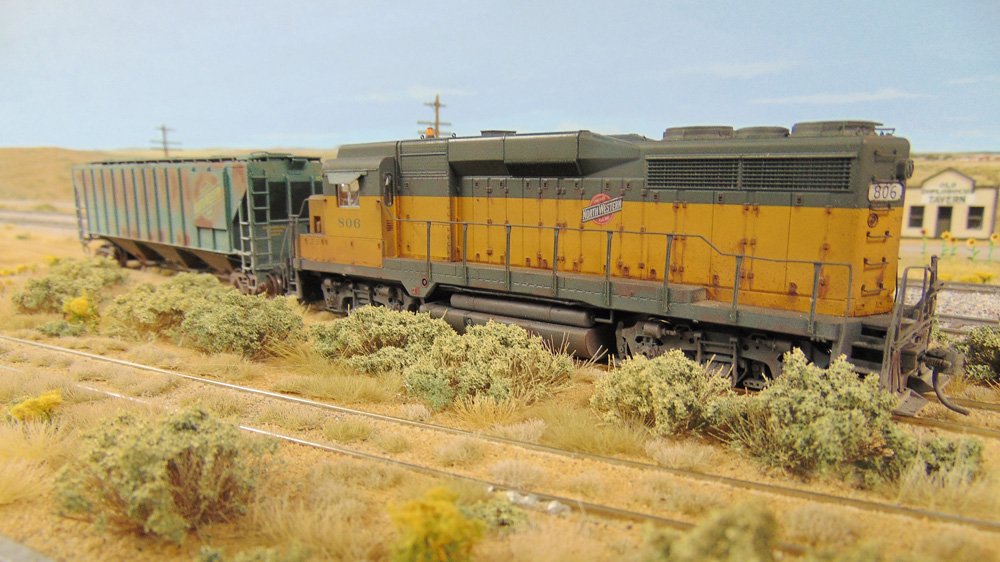 Chicago & North Western no. 806, an aging former Minneapolis & St. Louis Electro-Motive Division GP30, shoves a worn grain hopper down an overgrown spur in 1988. Allen Montgomery of Cornville, Ariz., staged and photographed the scene on his HO scale layout. The locomotive and covered hopper are both Proto2000 by Walthers models that Allen weathered with PanPastels.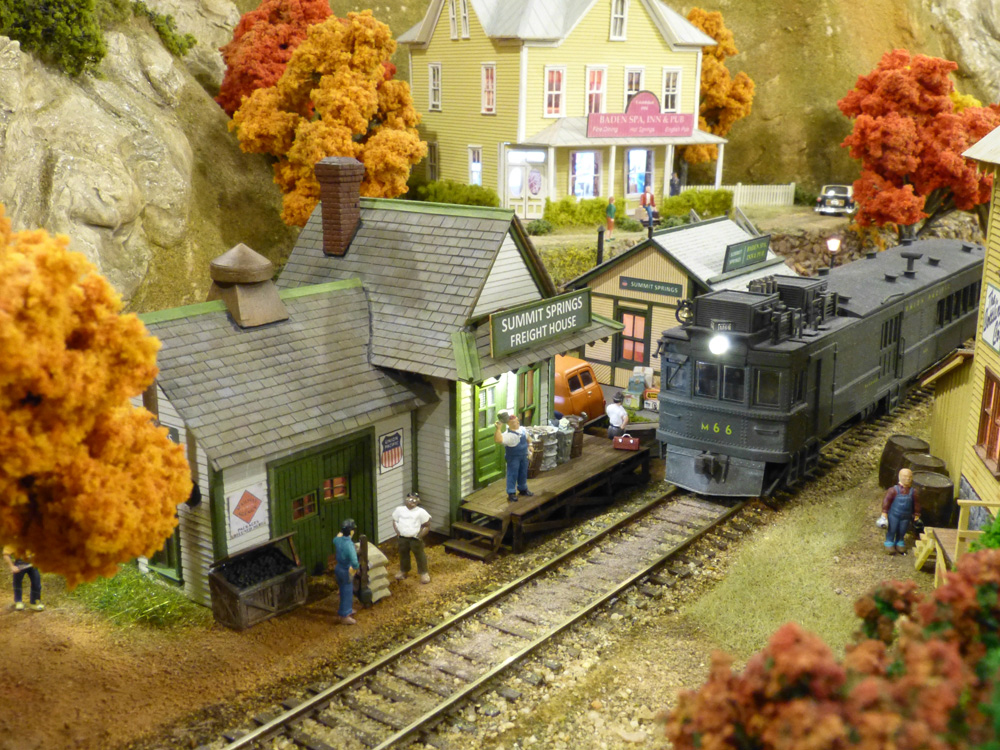 Gas-electric motorcar no. M-66 arrives at Summit Springs to pick up passengers at the depot and express packages at the adjacent freight house. Rod Vance of Farmville, Va., built the depot from a Bar Mills kit and superdetailed the Bachmann doodlebug. He also shot the photo on his HO scale Union Pacific Willow Creek Subdivision layout.



Passengers, homeward bound after a long day in the city, wait on the platform in the late afternoon as an R-62 subway car eases the 6 Train into the 28th Street Station on the NYC Interborough Rapid Transit's Lexington Avenue line. The station was constructed in the early 1900s, but Dan Lewis of Rochester Hills, Mich., set his N scale diorama in the 1980s. The R-62 car is a Red Caboose model. Dan also shot the photo.

Trackside Photos is a showcase for the work of Model Railroader readers. Send your photos (digital images 5 megapixels or larger) to: Model Railroader, Trackside Photos, P.O. Box 1612, Waukesha, WI 53187-1612; or upload them to http://fileupload.kalmbach.com/contribute. For our photo submission guidelines, contact associate editor Steven Otte at sotte@mrmag.com.