What is an operating weekend and how does it work?
Answer: Well, a group of layout owners who live somewhat near one another decide they want to have folks from out of their area come run their layouts.
Organizing an operating weekend
But there's more to an operating weekend than inviting people over to run trains. Someone becomes the organizer and figures out which layout owners want to participate. Layout owners give the organizers a count of how many people their layouts can accommodate and decide how often they want to operate over the weekend.
The organizers make a list of layouts and figure out how many people to invite, then send out invitations. Often, the list of invitees consists of people who have hosted operating sessions themselves, along with their friends and helpers.
The organizers may put together a website with useful information, such as the layout options with descriptions and links to other websites, if applicable. Operating weekends can have from a couple dozen to around 100 participants. Most weekends will have sessions over three days, typically Friday evening, Saturday, and Sunday. Some will have morning and afternoon sessions on Saturday, some will be daylong sessions with a break for lunch. Typically, participants will operate on three or four layouts over the weekend.
The organizers will have several layouts to choose from, and the invitees will vote on their choices. The website will also have a link to the event hotel, which will have a block of rooms set aside for attendees. The hotel will also have some sort of gathering area where attendees can arrange for rides to different layouts. Local helpers will wrangle the operators and ensure everyone gets to and from layouts. Often, in addition to operating sessions, there are open-houses. This lets everyone get a chance to see layouts they aren't able to operate on.
Operating weekend in 2021
Let's take a look at some sessions from fall 2021, when I attended with Gordy Spiering. Gordy was a longtime friend of Andy Sperandeo, who operated on layouts across the country, including John Allen's Gorre & Daphetid.
The sessions were in the Omaha, Neb., and Detroit, Mich., areas. In Nebraska, Gordy and I operated on Steve Rodie's Montana & Colorado Southern layout Friday night, then Paul De Luca's New York Central Hudson Division Saturday morning. We split up Saturday night, when I went to Don Zinnecker's CB&Q Grenville Subdivision, then joined forces again Sunday morning at Dave Husman's Wilmington & Northern Branch, which made it easier to get on the road home again.
Paul's NYC layout was the furthest along, with about half of the layout in at least partially scenicked condition. The others weren't as far along, but everything was fully operational.
Steve's layout had me running long trains up and over the Rockies. These trains required helpers, and since we were running steam, that meant it could take as many as three operators working together to get the trains over the summit – fun!
At Paul's, I had two passenger trains, including the 20th Century Limited, on my card. Running the Century was one of the few times I've been encouraged to go faster. My last train was a local turn that left a yard, headed to a junction with the New Haven, and switched industries in the area. The session ended before I got to return to the yard, but I did manage to get my return train assembled and ready to go for the next crew.
At Don's, I ran a variety of trains, getting to take out a matched set of CB&Q General Electric U Boats made by Rivarossi. Those were smooth-running locomotives.
At Dave's, Gordy and I were taken back to the turn of the 20th century to run small steam and short cars between Wilmington, Del., and Reading, Pa. This was a relaxed atmosphere compared to operating on the Water Level Route, over the Rockies, or flying across the Plains.
In Michigan, Gordy and I shared operating duties on Andy Keeney's Nashville Road, a proto-freelanced line running in the South with lots of first-generation diesels. This huge multi-deck layout makes several trips around Andy's expansive basement and has room for two large yards. I got to run a few locals – one of my favorite things to do.
We next visited John DePauw's Elgin, Joliet & Eastern, another large double-deck layout depicting operations in the Chicago metro area in the 1960s. As you might expect, there were yards all over this layout, and plenty of opportunity for switching.
We finished our weekend on Doug Tagsold's 1:72 scale Colorado Southern layout. We were transported to the Rockies where we moved freight and passengers according to timetable and train orders and the instructions of the dispatcher.
Conclusion about an operating weekend
On both trips, I had a chance to experience a variety of jobs, operating schemes, eras, and locales. If you're new to operating model railroads, check out the Operations Special Interest Group at opsig.org for more information about operating model railroads.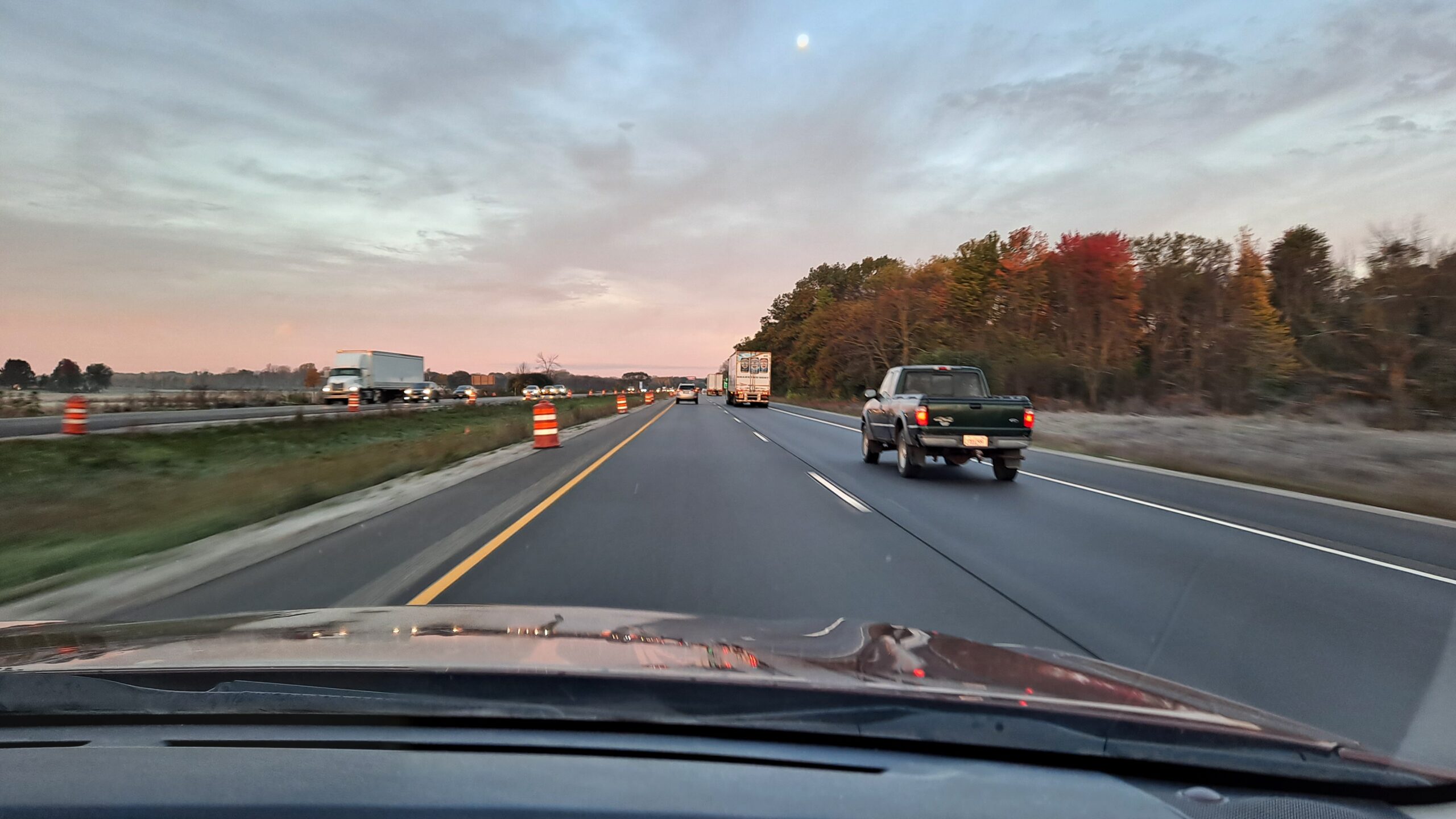 You have to get up early if you're going to drive across two states before dinner time. Gordy and I were on the road as the sun was rising behind us in order to make Omaha, Neb., in time for the Friday evening session of OS Omaha.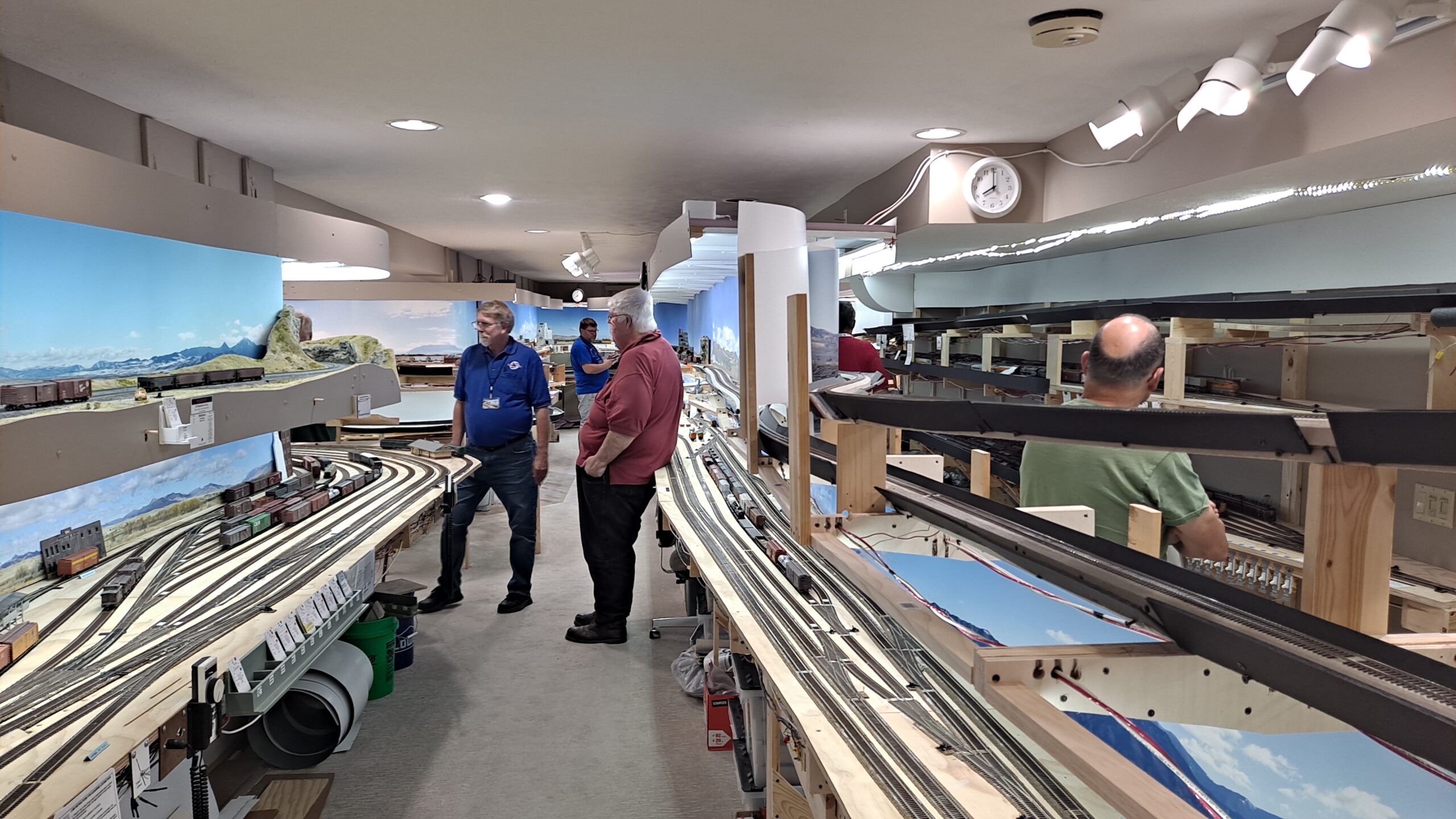 Gordy Spiering (red shirt) and I got to Steve Rodie's layout a little late after getting a bite to eat. We were still in time for the pre-session tour of the layout room. Most hosts will have visitors look around the layout to get familiar with how things are laid out. Gordy is talking with Dan Munson, a professional yardmaster from Kansas City, Mo., who will work with Gordy on the yard on Steve's layout. There are all levels of ability at operating sessions.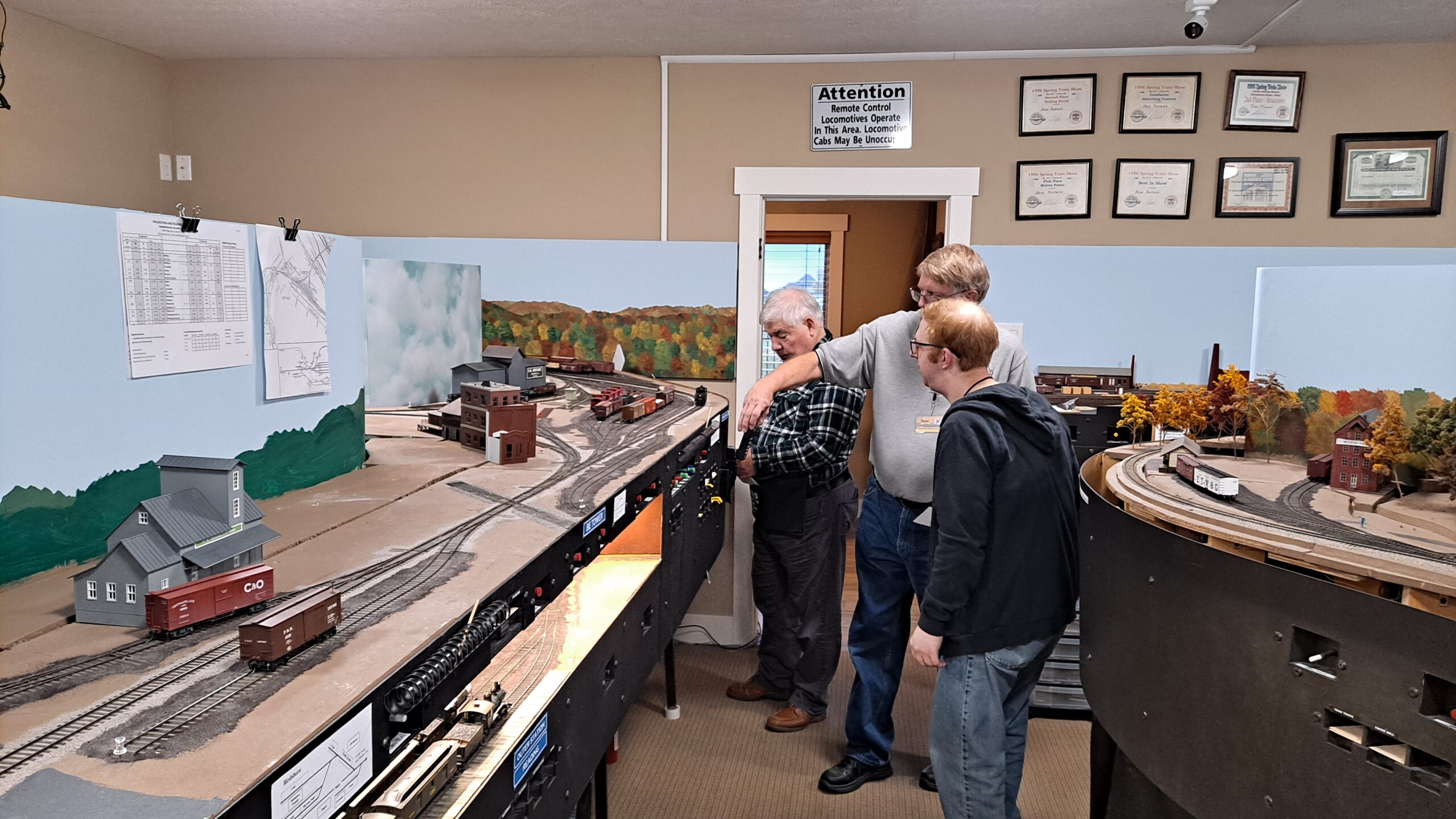 Dave Husman (gray shirt) explains to Steve Schiffman how the controls of the yard work as Dave's son Andy looks on. Layout owners help operators by pointing out how controls work, and what's expected when operating trains. For example, it's usually a good idea to line turnouts to the main line once your train has passed through them. Steve traveled from California for the weekend.
Owners have a variety of ways of assigning trains. Some will have operators draw a card, with the low or high card getting to pick a job first. Some send emails with descriptions of jobs and if you have a preference, you can ask for that job. John DePauw of Michigan sent out an email, but there are lots of jobs on his Elgin, Joliet & Eastern layout, so he needs a way to assign trains for all the operators not working a yard. This whiteboard lists all the trains by number in the order they'll run. The pockets to the left have the train descriptions in them, so you can see what's in store for you.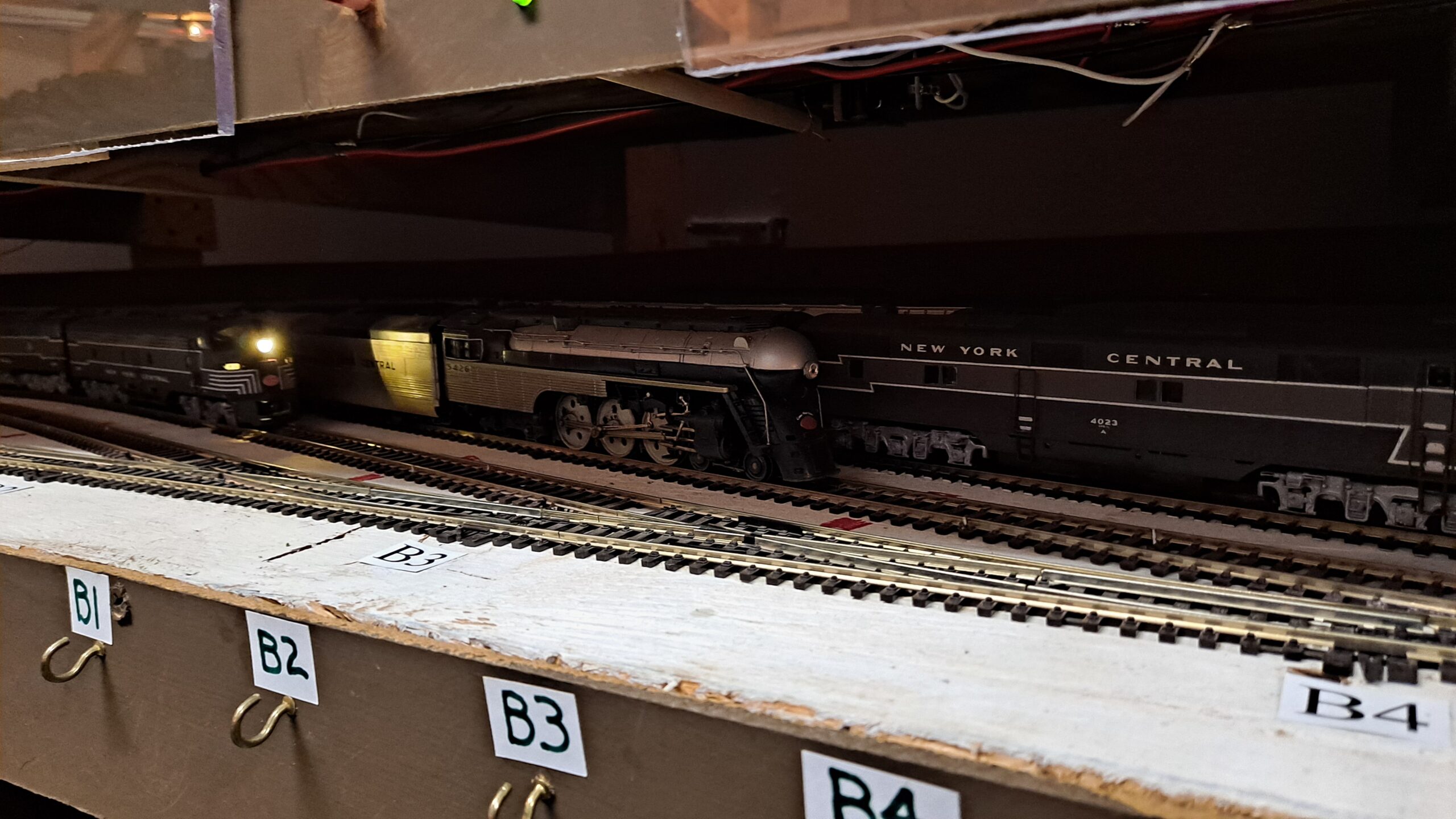 Once you get your train assignment, you have to find it. Layout owners often have helpers – people who are part of their regular operating crews – who will help the visitors with logistics. I'm getting ready to run a New York Central mail and express train on Paul De Luca's NYC Hudson Division layout. With 30 trains running during the session, I'll have to get over the line quickly.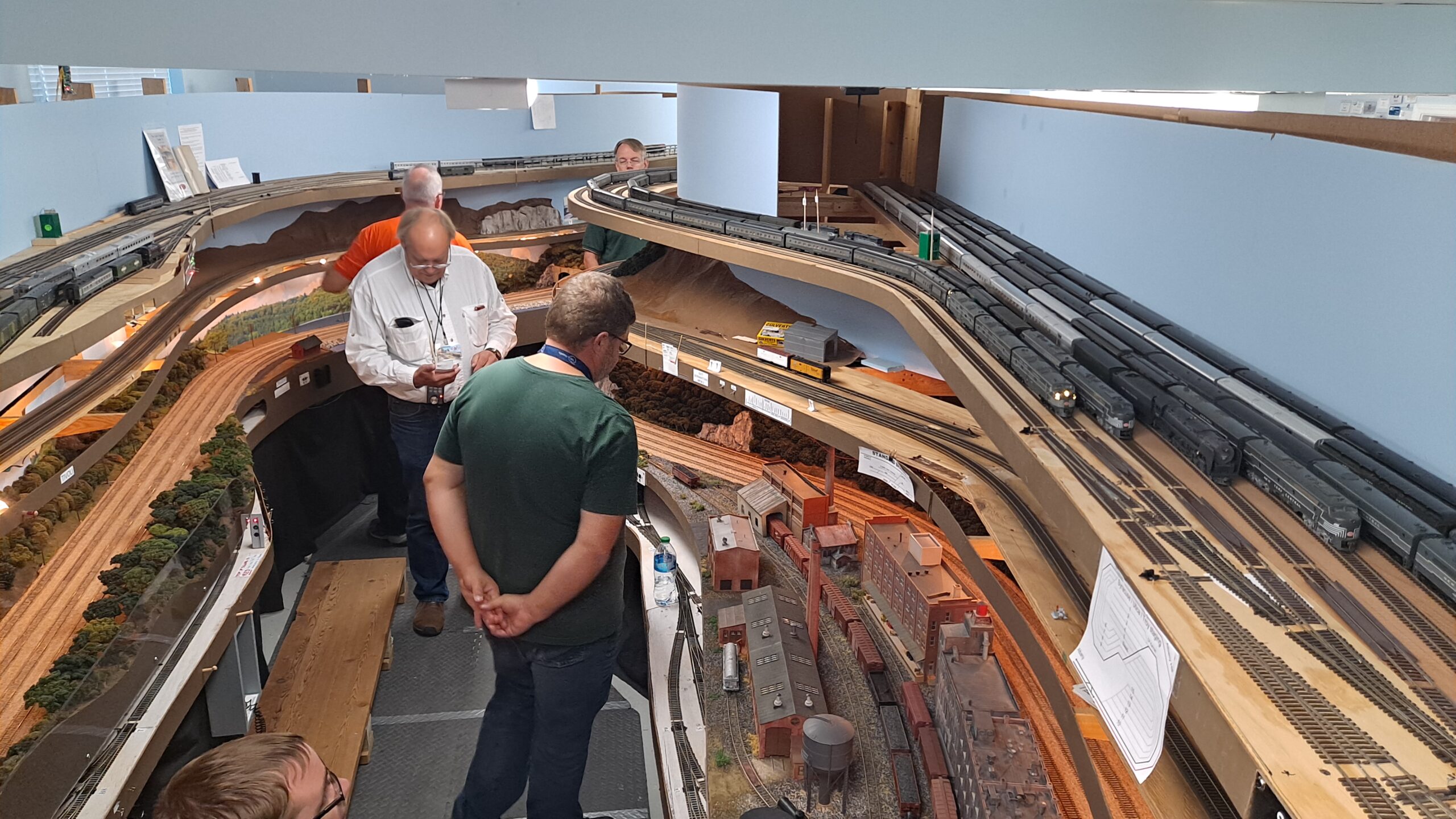 At the end of my run, I put the train back into staging at the other end of the layout. This view shows the high-level staging. A stepladder allows better access to the trains. There can be physical obstacles on some layouts. Ladders are unusual, but duckunders are more common, and can make access difficult for some. Layout descriptions often include this information.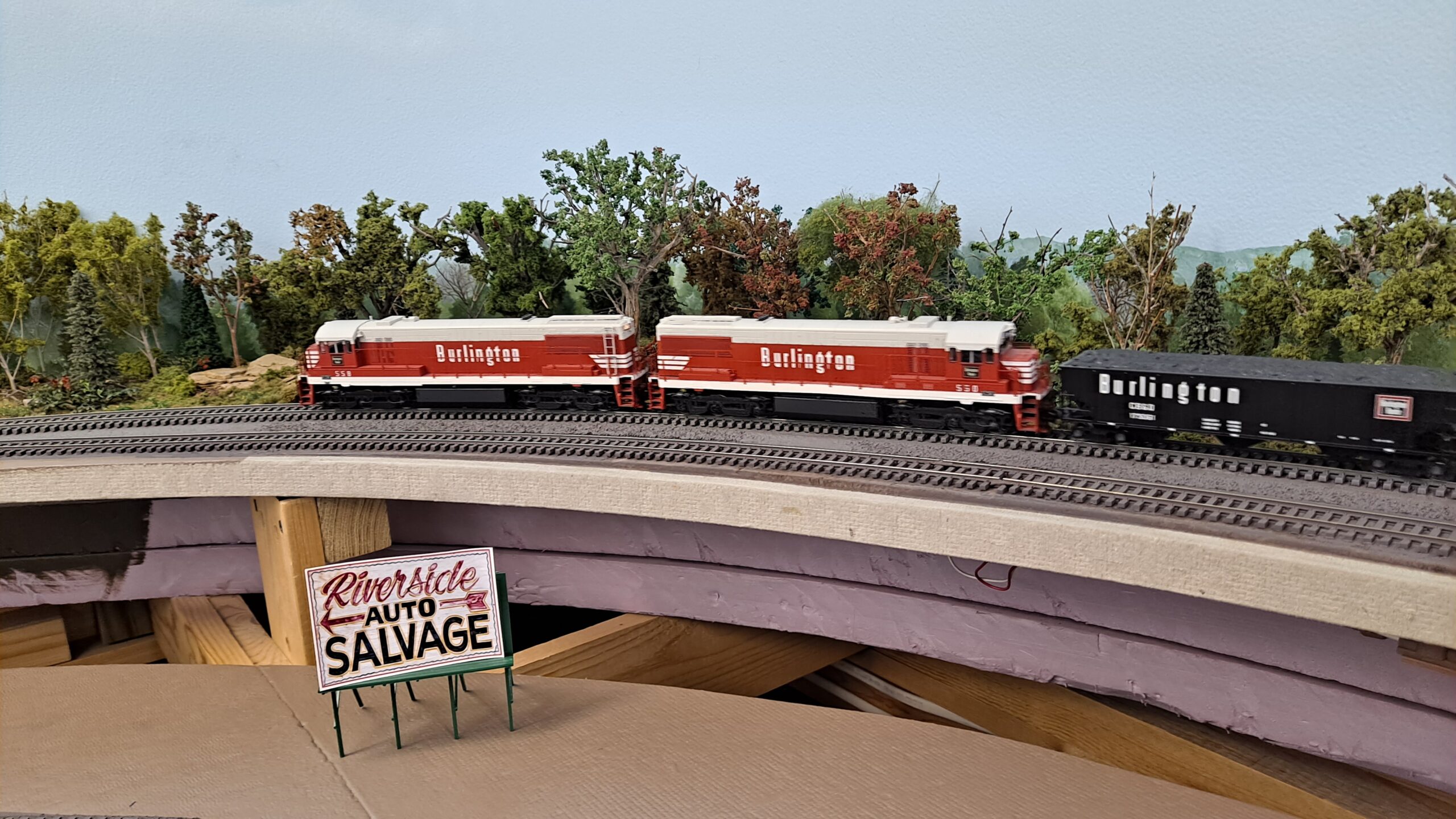 In addition to running on other's layouts, you get to try their locomotives. I got to run with a pair of Rivarossi General Electric U25Cs on Don Zinnecker's CB&Q Grenville Sub HO scale layout. These are smooth-running diesels, which sounded great with their GE FDL diesel engines pulling hard.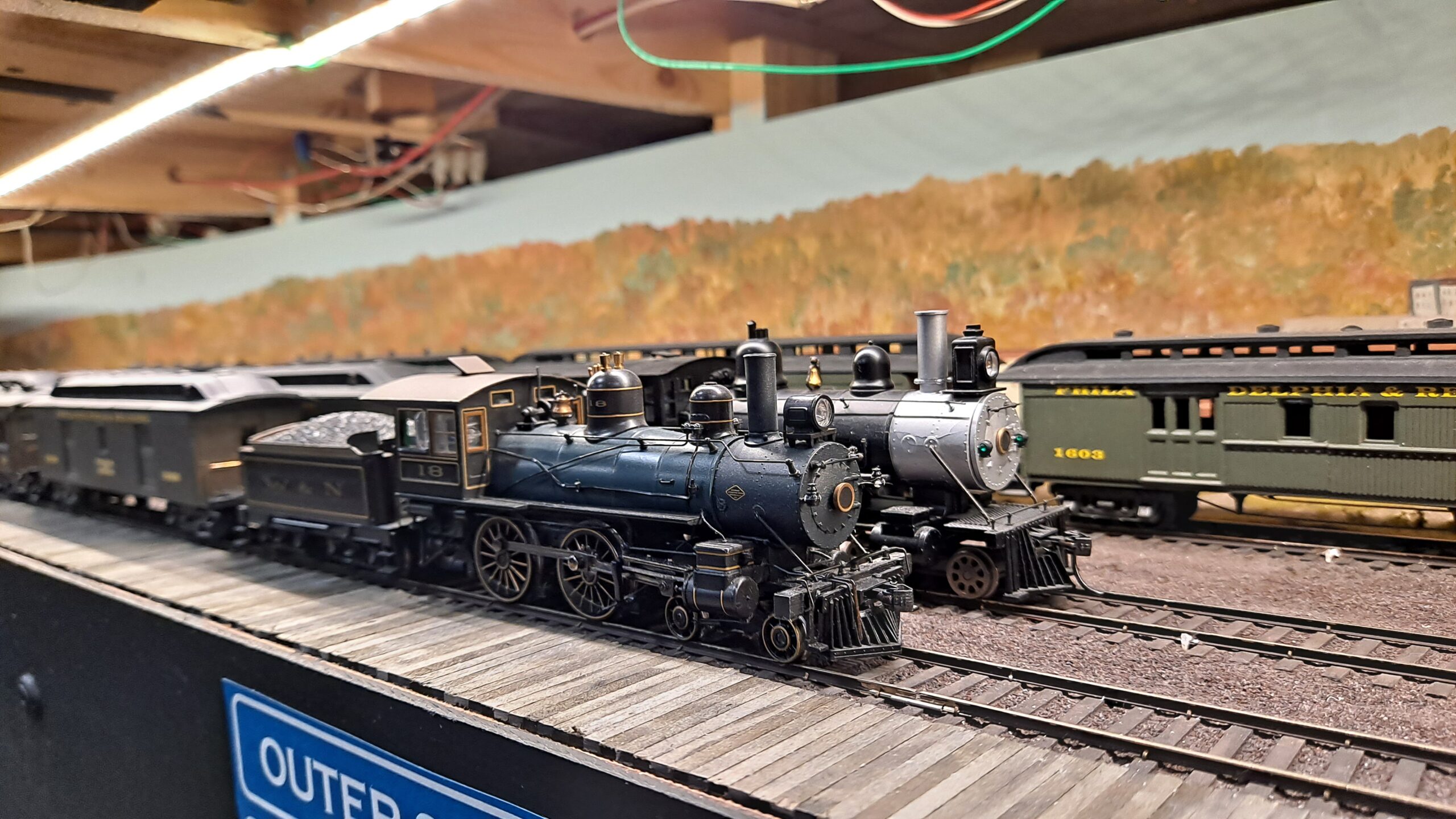 I didn't get to run these beauties, but Dave Husman's Wilmington & Northern Branch layout took me back to the turn of the 20th century in the Wilmington, Del., area. Not a bad bit of time and space travel!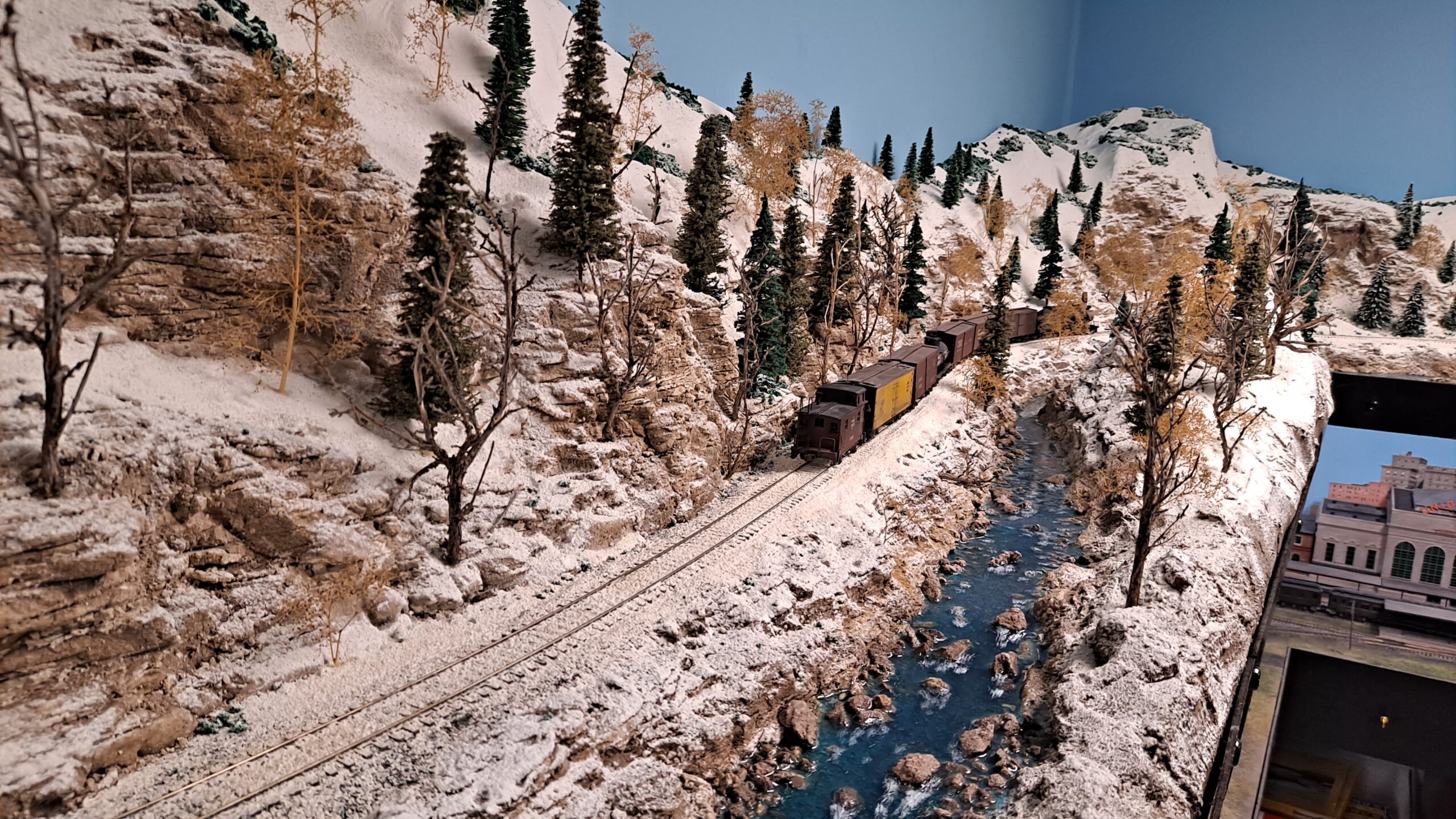 Not only will you get to run equipment different from your own, you might also get to run on some well-known layouts. I'm at the controls of a Colorado & Southern train on Doug Tagsold's 1:72 scale narrow gauge layout running through a scene I've read about in Model Railroader.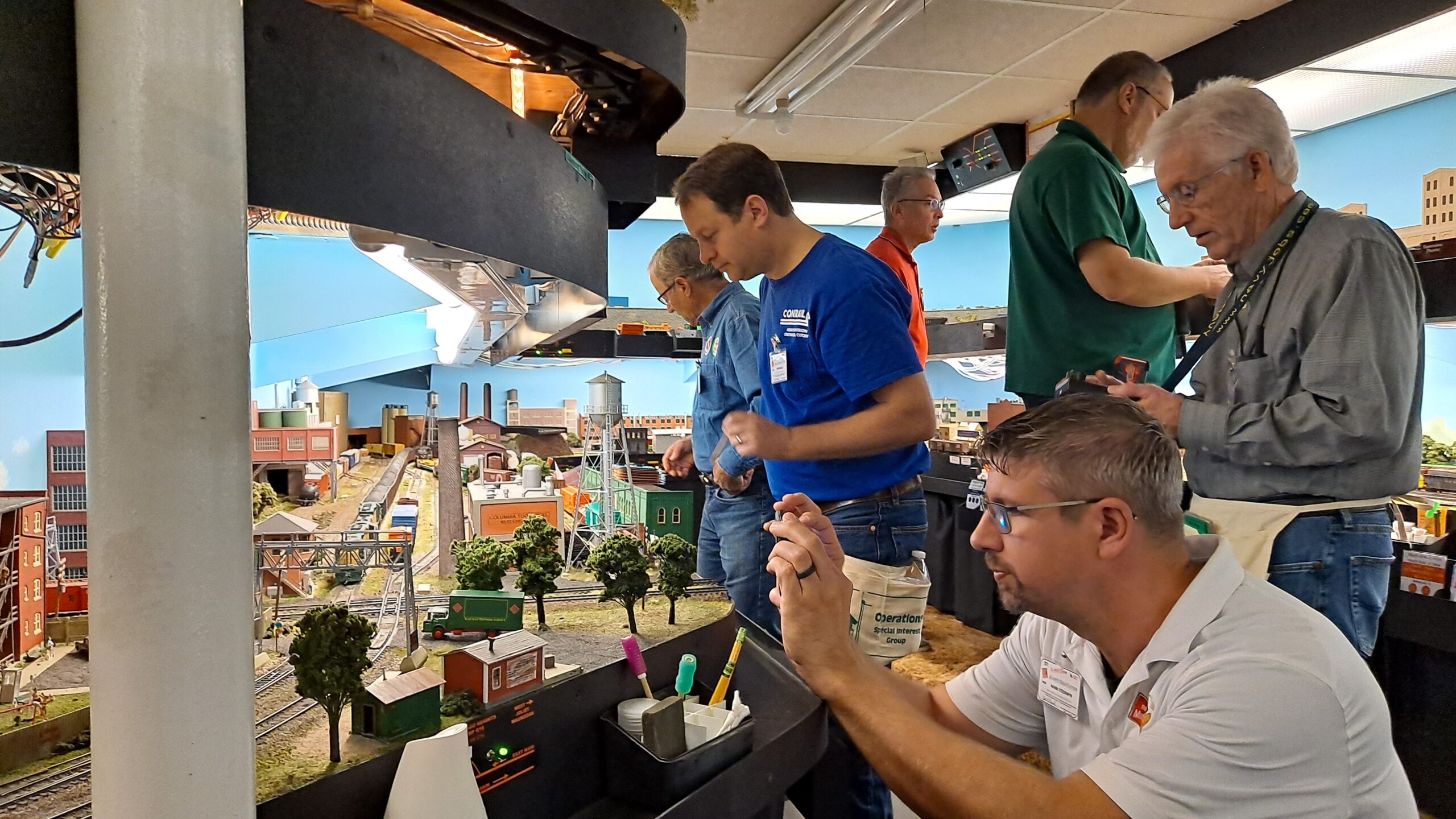 Of course, it's not all work running a model railroad. Mark Steenwyck pauses to take a photo of his train stopped for a level crossing on John DePauw's EJ&E. That's Dave Abeles in the blue Conrail T-shirt behind him. Both men are professional railroaders and enjoy sharing their knowledge with other hobbyists.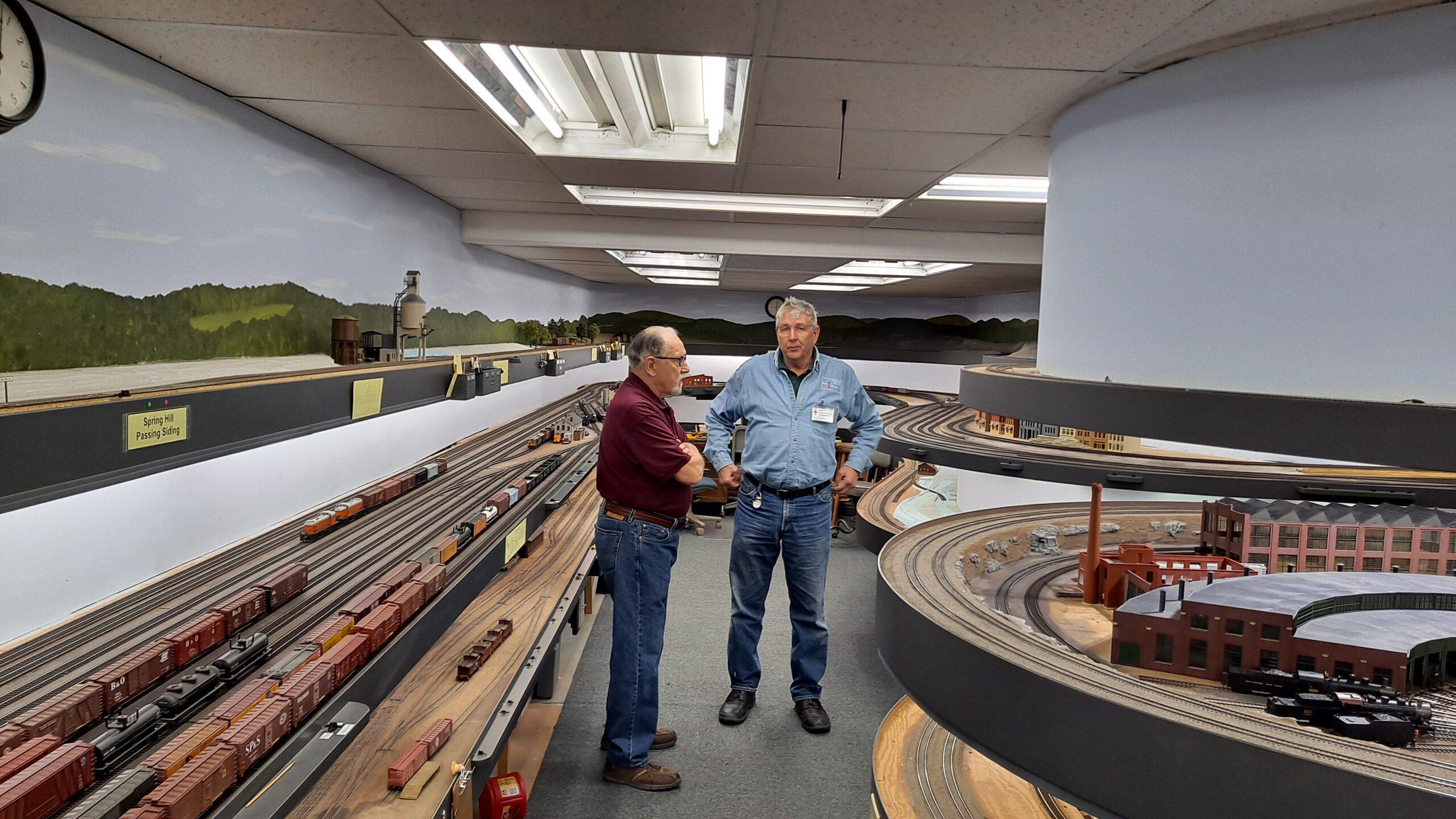 Layout owner Andy Keeney chats with visiting operator Lou Steenwyck before operations start on Andy's layout. Soon, this area will be filled with a crew of about 16 operators getting trains across the Nashville Road. Time to run more trains!
Need session operating tips? Check out this article, "7 Operating session tips."