Several years ago, I purchased some undecorated Athearn HO scale 50-foot Railbox boxcar kits at a local hobby shop. Wanting to add some variety to my rolling stock fleet, I decided to model the cars in Railbox colors but with Burlington Northern reporting marks, 1. Easy enough, right? Well, not so fast. As most veteran modelers know, yellow is a difficult color to apply. But with a few tricks, you can apply yellow (and any other bright color) like a professional.
Before painting any model, it's important to wash it in warm water with a few drops of dish soap added. This removes oils and other impurities that might affect paint adhesion. After cleaning it, I let the model air dry on a lint-free towel. For the duration of the project, I only handled the model while wearing powder-free latex gloves.
Once the model was dry, I sprayed the body shell, doors, and brake wheel with an even coat of Polly Scale Flat Aluminum. This serves two purposes. First, it helps ensure the final colors will cover evenly. Second, the silver makes it easier to apply the yellow in two or three coats, 2. It would take many coats of yellow to cover the unpainted black plastic shell, increasing the risk of runs and ponding, among other problems.
You're probably wondering why I painted the doors silver, since they're black to start with. If you've ever tried spraying black paint on black plastic, you know it's difficult to see how the paint is covering. With the doors painted silver, it's much easier to see the spray pattern and coverage, 3.
I let the yellow and black paint dry thoroughly (at least 24 hours, or until there is no discernible odor) before spraying the car with Polly Scale Clear Gloss, 4. Then I decaled the car and weathered it. Once I installed the trucks and couplers, the car was ready for revenue service.
[Note: The Polly Scale line of acrylic paint has been discontinued by the Testor Corp. Here is a list of substitute acrylic paints for the colors used in this project. – Ed.
Polly Scale Flat Aluminum = Vallejo Model Air Flat Aluminum (no. 71.062)
Polly Scale Railbox Yellow = Badger Modelflex Railbox Yellow (no. 1654)
Polly Scale Steam Power Black = MicroLux Engine Black (no. 29008)
Polly Scale Clear Gloss = Vallejo Gloss Varnish (no. 70.510)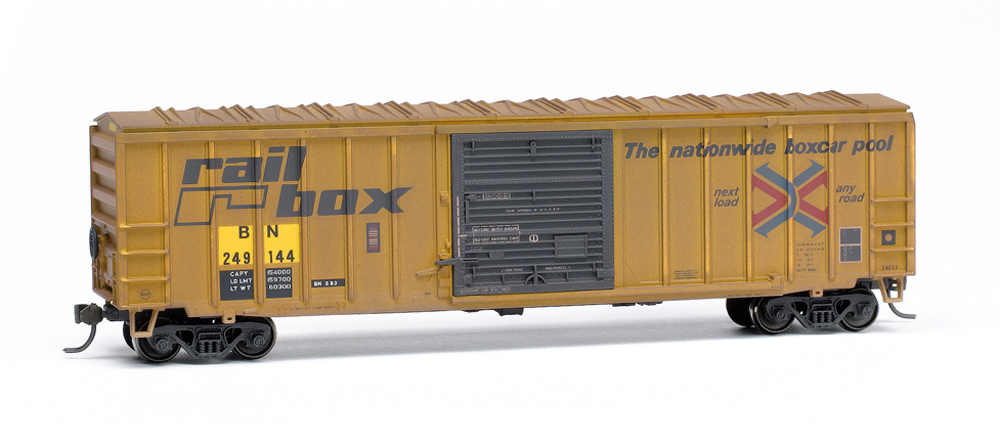 1. Painting yellow freight cars, such as this Athearn HO scale Railbox boxcar, can be difficult. But with a few tricks used by veteran modelers, you can get yellow to cover easily and evenly.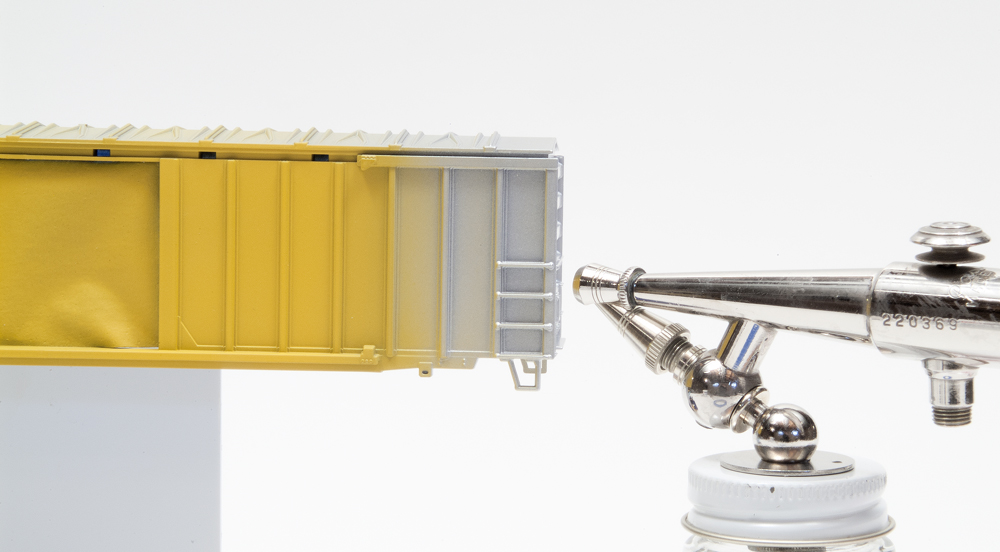 2. An even coat of Polly Scale Flat Aluminum ensures the yellow will cover evenly in just two or three coats. Fewer coats of paint makes it easier to preserve the model's fine details.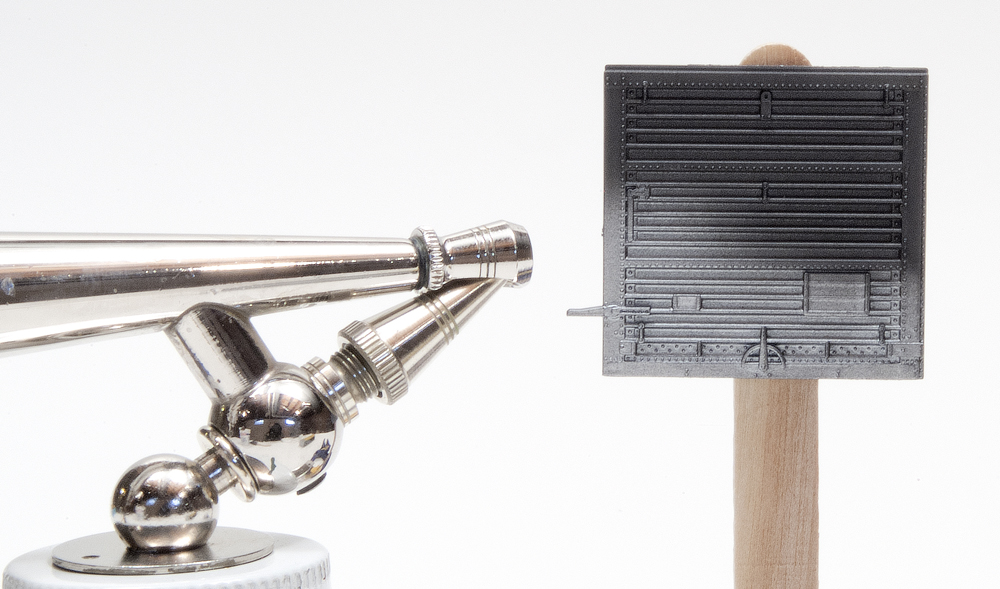 3. I also painted the doors Flat Aluminum. This made it easier to see the spray pattern and paint coverage while I airbrushed the doors with Steam Power Black.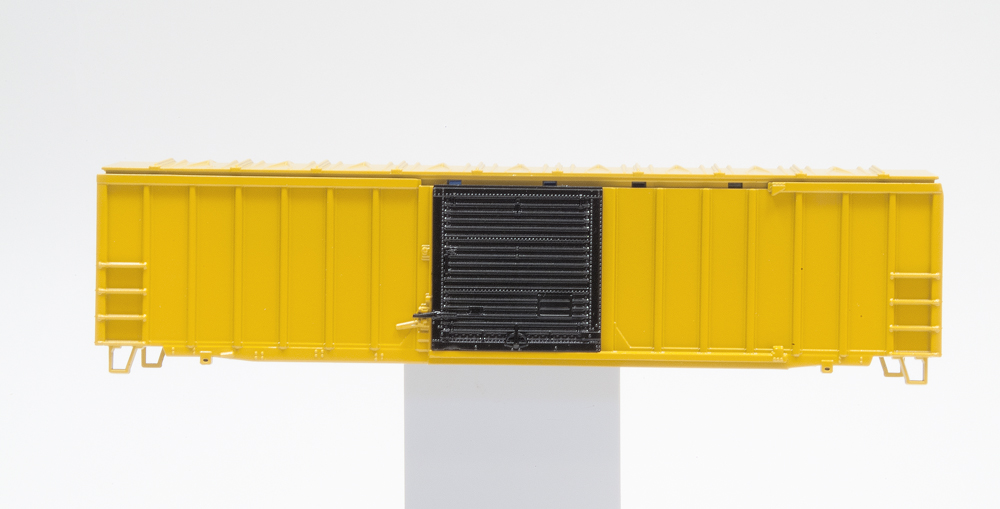 4. After I applied Polly Scale Clear Gloss and let it dry, the model was ready for decals and weathering.